When it comes to craft beer, one of the most common questions is where to start. Our advice? Ask a brewer. So that's exactly what we did. We talked to the brewers from some of our Buffalocal brands, here's what they had to say about what Buffalo beers they would recommend trying first. 
Like many professional brewers, Corey Catalano started off as a home brewer. He was making the brewery's launch recipes, including Hayburner, in his garage for nearly 10 years before opening Big Ditch Brewing.
Corey's Recommendations: 
"Berry Vision, a fruited sour made with raspberry and blueberries, is likely to change your mind about craft beer and the styles we offer. 
I also still stand by one of our first recipes, Low Bridge, as a solid and approachable craft Golden Ale. It's crisp, refreshing and offers a pleasant balance of malt and noble hop character." 
Ryan Demler has been a professional brewer for 13 years, and he's currently the Director of Brewing Operations at Community Beer Works.
Ryan's Recommendations: 
"We think it's important to ask folks what types of food and beverage they like. Since we have such a broad selection here at CBW, I firmly believe that we've got a beer for everyone. 
Do you like coffee or dark chocolate? Why, The Whale brown ale of course! Are you a "regular beer" drinker? We've got Let's Go Pils. You enjoy fruit? Any of our Gose With series of beers. 
If they like something bright and light in flavor, maybe with a bit of citrus then I suggest folks try That IPA, and of course it doesn't hurt to mention that it's a reigning Great American Beer Festival medal winner. 
For sure our best 'intro' beer to CBW and to craft generally is The Whale. It has layers of complex malt flavor without being too roasty or too sweet but really a delightful balance."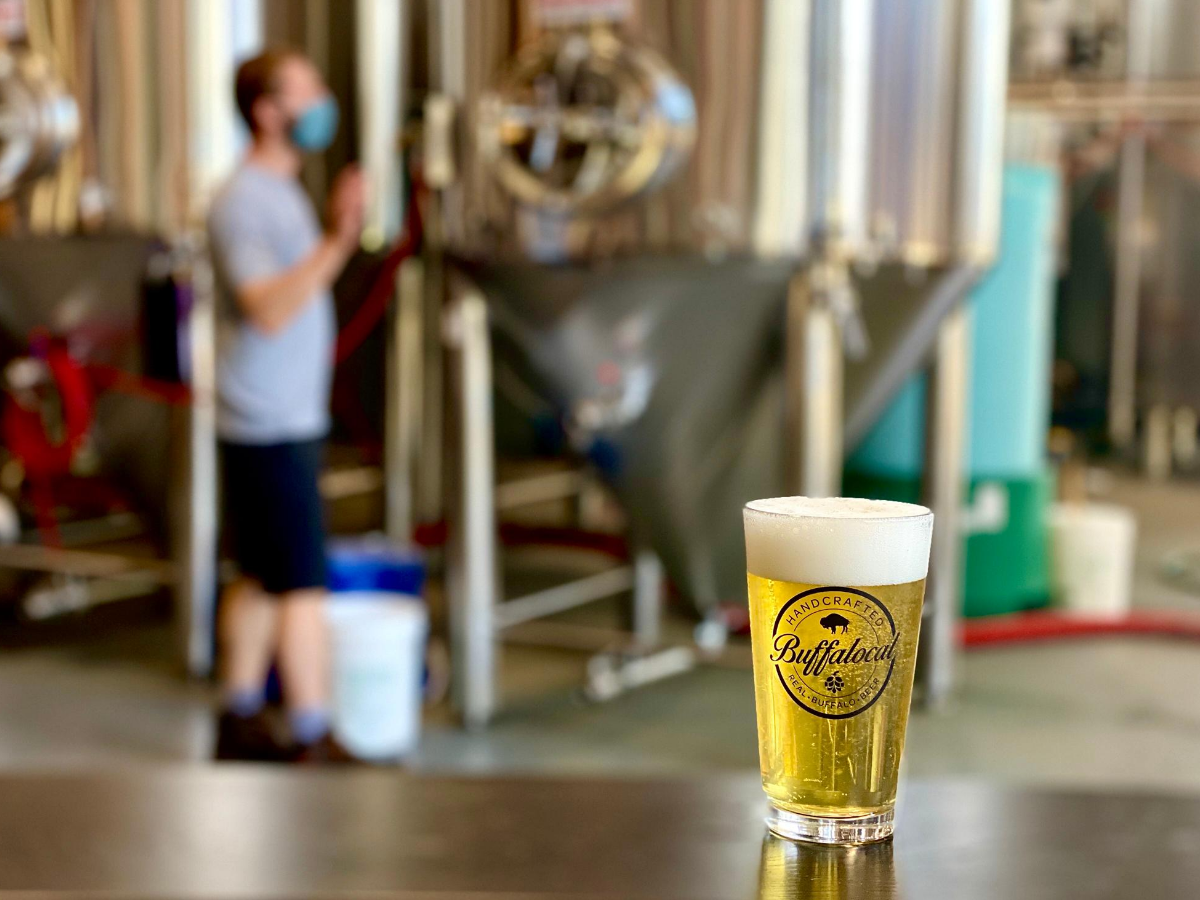 Jason King joined Hamburg Brewing as the head brewer in 2015. Before that, he was a home brewer for 12 years. 
Jason's Recommendations: 
"For a first-time beer drinker or someone that enjoys macro lagers, I would recommend our Lake View Lager. It's crisp, refreshing and great for any time of the year. 
For someone looking for something a little more adventurous, I would recommend our Blackberry Gose. It's fruity, tart and very refreshing with a hint of sea salt, coriander and loads of blackberry puree."
Jason Crossett has been brewing beer for 12 years. He joined New York Beer Project as the head brewer to help build the brewery in Lockport in 2015.
Jason's Recommendations: 
"I would recommend trying our flagship IPA, Destination IPA. It's a balanced IPA with a fruity, floral, and resiny hop character. It's not aggressively bitter and has a pleasant toasty malt backbone to balance the hops. It's one of our top sellers. 
I'd also recommend our Game Day Wit, which is a Belgian-style Witbier. It's very refreshing with a citrus orange and lemon zest fruitiness with light clove spice. It's not bitter and has a light body. Easy drinking beer, especially on a hot summer day. 
For hop heads, I'd recommend our rotating series of New England IPAs or our Righteous series (Imperial IPAs) and for those looking for something sour and fruity, we always have a rotating fruit sour on."
Pressure Drop's Head Brewer Karl Kolbe worked at a commercial brewery in Northern California for over two years and before that he was an accomplished homebrewer for over 12 years.
Karl's Recommendation: 
"Strummer. That's what I'd like to call a gateway beer. It's light and crisp, but packed full of beautiful flavors that just let you know what is possible."
Head Brewer Nick Torgalski has been with Resurgence since the summer of 2015. He interned while he was in brew school and just worked his way up within the company. 
Nick's Recommendation: 
"I recommend that people try our Surge IPA. It's super approachable, sweet and aromatic. I believe that the aroma for a beer is so important. It sets your pallet, and Surge is an incredibly aromatic beer so when you hand someone that and they smell it, you always get that 'whoa' comment. So immediately I know that even if they don't like 'craft beer' they have set themselves up to at least like that specific can."
Drink Local
When it comes to craft beer in Buffalo, we are lucky to have options for every type of drinker. The next time you're visiting a craft beer bar in Buffalo or shopping for beer in Buffalo at your local bottle shop or grocery store, look for these Buffalo craft beer options. And when you visit these local breweries, try a recommendation from one of the brewers.