When it comes to beer and cider, everyone's taste preferences are a little different. Personally, our favorites are locally made. If you usually drink big name brands, there's some Buffalo beer and cider you may love too. Depending on your taste preferences, we have a few locally-made recommendations for you. 
If you like Blue Light, you might like…
Blue Light is one of the most popular pilsners. A pilsner's light body and crisp taste makes it a great go-to for food pairings, cookouts, and football games. If you like crisp, refreshing beers, you may like traditional light lagers and pilsners. 
Buffalocal Picks: Community Beer Works' Let's Go Pils, Resurgence Brewing Co's Bridge Pilsner, Hamburg Brewing Co's Lake View Lager
If you like Blue Moon, you might like…
Blue Moon is a light Belgian wheat beer brewed with orange peels, and it's usually served with orange slices to enhance the citrus flavors. If you like this citrusy wheat beer, look for Belgian-style beers with notes of orange and coriander, or try a crisp golden wheat ale that's a little fruitier. 
Buffalocal Picks: 42 North Brewing Co's Wallonia Wit, Ellicottville Brewing's Blueberry Wheat, Pressure Drop Brewing's Strummer
If you like Guinness, you might like…
There's nothing quite like a pint of Guinness in Ireland. If you love the rich coffee and chocolatey creaminess of Ireland's signature brew, you may like other nitro stouts, milk stouts, or ones with rich toffee and caramel flavors.
Buffalocal Picks: Big Ditch Brewing Company's Make Me Wanna Stout, Southern Tier Brewing Co.'s 2XSTOUT, Resurgence Brewing Co's Sponge Candy Stout 
If you like Angry Orchard, you might like…
Angry Orchard's original blend is a balance of sweet culinary apples and dry traditional cider making apples. If you love crisp bright apple flavors, look for semi-sweet and semi-dry ciders that have a refreshing finish. 
Buffalocal Picks: BlackBird Cider Works Premium Draft Semi-Sweet, Southern Tier Cider Works' Honey Ginger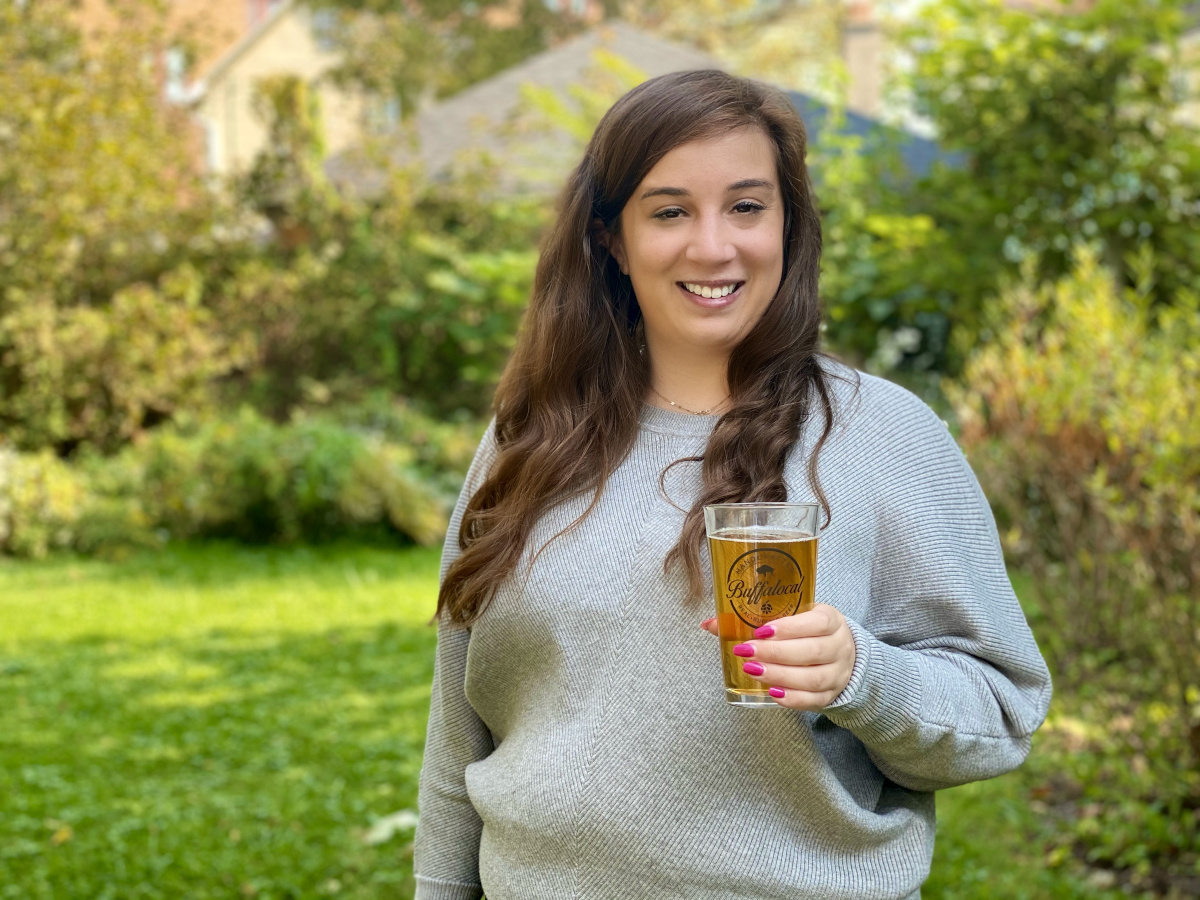 Look for Local
Our rec? Always think local when you're drinking cider or beer in Buffalo. 
When you're shopping for Buffalo craft beer and cider, just look for our logo. You can find Buffalocal brands in bottle shops like Consumer's or grocery stores like Tops and Wegmans. 
If you visit a craft beer bar in Buffalo, you can find local options on tap. That's because craft beer in Buffalo is always on draft at our certified accounts.