We love Buffalo cider just as much as we love Buffalo beer. Western New York has long been known for its apple orchards. And since we're nearing the end of apple picking season, what better time than now to talk about hard ciders.
If you're looking for locally-made cider, you're in luck because Buffalocal represents three local cider brands. Look for BlackBird Cider Works, Southern Tier Cider Works and Hamburg Cider when you're shopping at your local bottle shop or visiting your favorite craft beer bar in Buffalo. 
Cider is defined by its level of sweetness. Some ciders are sweet. Others are dry. The rest fall somewhere in between. The sweetness scale includes four main categories — dry, semi-dry, semi-sweet, and sweet. 
Here are some of our recommendations for each of those categories.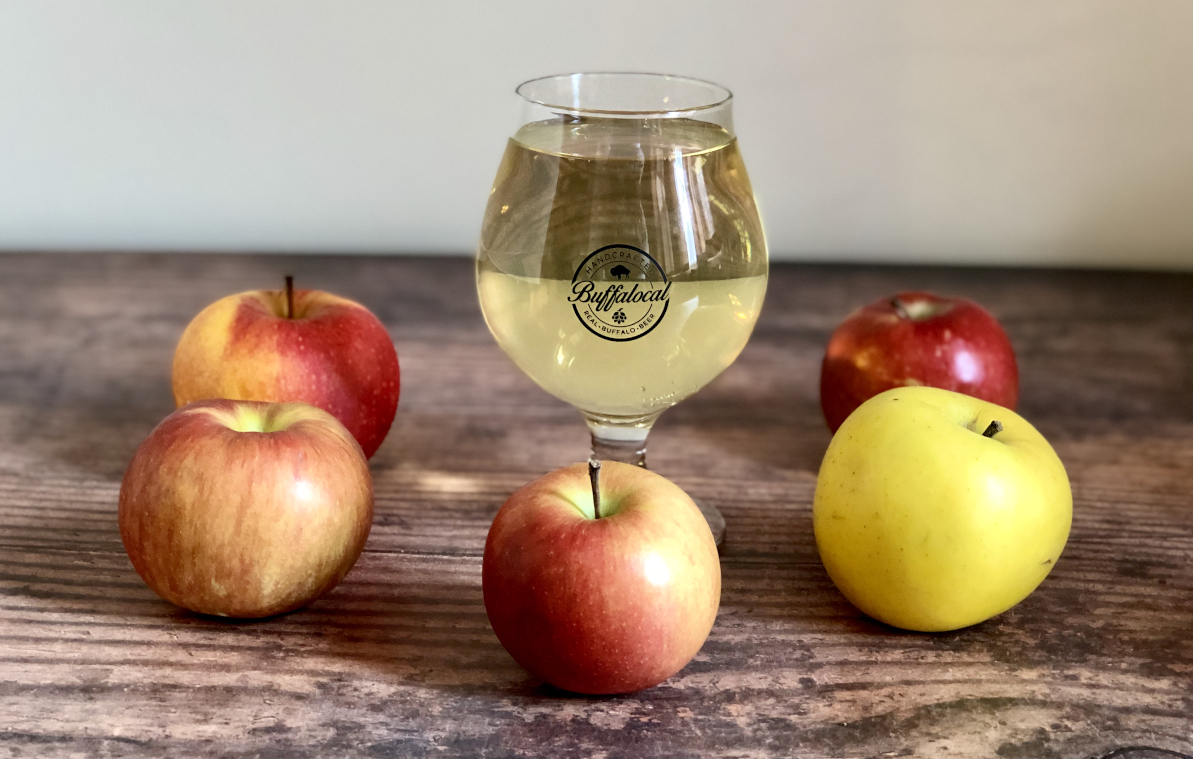 Dry 
Buffalocal Picks: BlackBird Cider Works' Dry Oak Aged, Southern Tier Cider Works' Unfiltered Apple
Dry ciders have less residual sugar and they're usually more acidic than other types. Some dry ciders, like BlackBird's, are aged in oak barrels and others, like Southern Tier's, are hazy and dry. If you're looking for the driest local cider, try BlackBird's Extra Dry in the new gold cans. 
Semi-Dry
Buffalocal Picks: BlackBird Cider Works' Estate Reserve Semi-Dry, Southern Tier Cider Works' Rosé Hibiscus 
Semi-dry ciders have a hint of fruity sweetness, but they're still crisp and refreshing. BlackBird's is a classic American session cider and Southern Tier's is bright and elegantly floral since it's made with hibiscus petals.
Semi-Sweet
Buffalocal Picks: BlackBird Cider Works' Premium Draft Semi-Sweet, Southern Tier Cider Works' Honey Ginger
Semi-sweet ciders have apple-y sweetness, but it's balanced by some acidity. BlackBird's flagship cider is a semi-sweet with an apple aroma and crisp refreshing finish. Southern Tier's semi-sweet is balanced with honey and ginger. 
Sweet 
Buffalocal Picks: BlackBird Cider Works' Red Barn 
Sweet ciders are full of sweet apple flavor and have more residual sugar. BlackBird's traditional sweet cider is made with a blend of different apples and it's wild fermented. 
Look for Local
Think local whenever you're drinking cider or beer in Buffalo. Simply look for our logo to find local craft cider and craft beer in Buffalo. You can find these local ciders on tap at Buffalo craft beer bars and when you shop at Consumers, Tops, or Wegmans.