If you're planning a date night at home, Buffalo craft beer is an essential ingredient. Looking for a little date night inspo? Here's a few ways you and your special someone can enjoy beer in Buffalo from the comfort of home. 
1. Plan a pairing. 
If you love Buffalo beer and chocolate as much as we do, this pairing is a perfect match for Valentine's Day. If you're new to pairings, start by matching the color of the beer and the color of the chocolate. So if you have a dark, rich stout pair it with dark chocolate. 
You can also think about contrasting and complementary flavors. For example, a stout with a bitter profile and chocolate notes can pair well with either a fruity chocolate or a coffee-flavored bitter chocolate. 
Buffalocal Picks: 12 Gates Brewing Company's Lover's Blood, Big Ditch Brewing Company's Make Me Wanna Stout, Ellicottville Brewing Company's Chocolate Cherry Bomb, Hamburg Brewing Company's OMS, Pressure Drop Brewing's Barrel Aged Blackalicious, Resurgence Brewing Company's Sponge Candy Stout, Southern Tier Brewing Company's 2XSTOUT, and West Shore Brewing Company's Imperial Bavarian Cream Donut.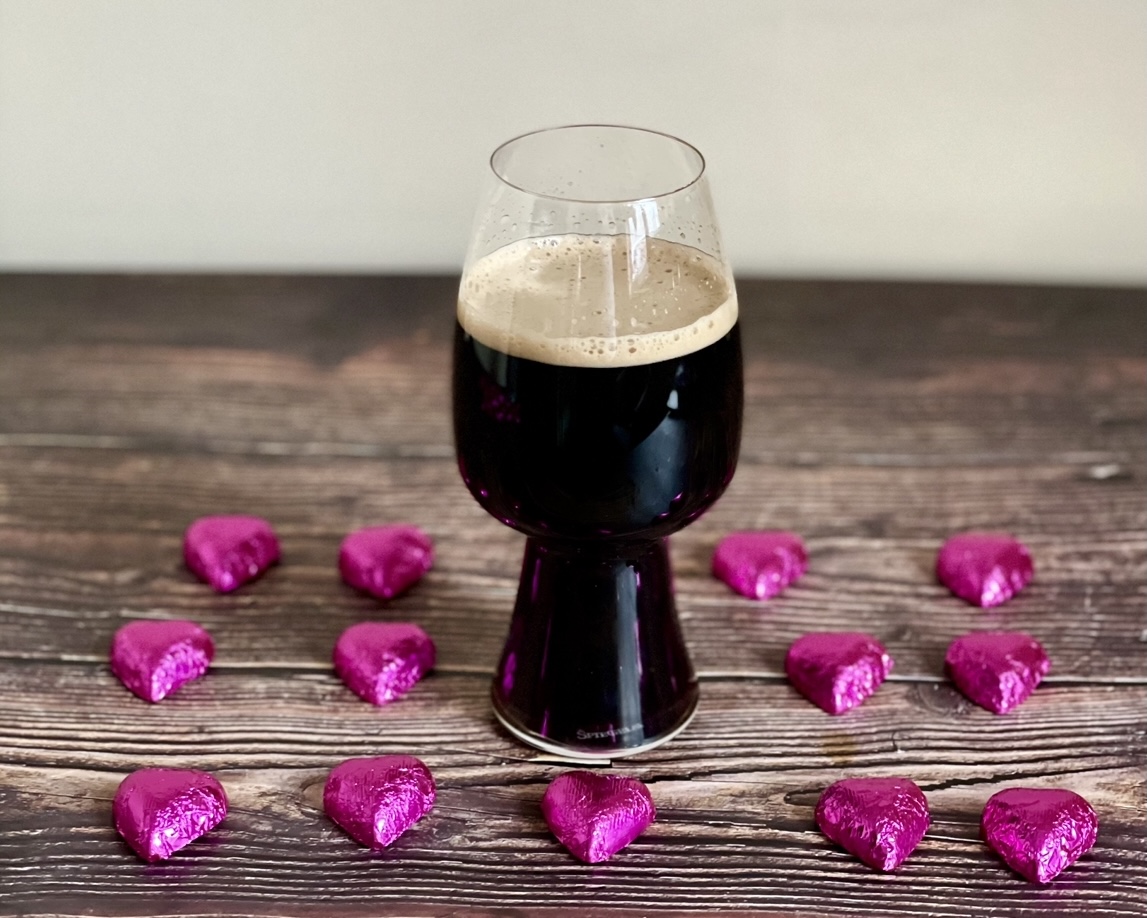 2. Attend a (virtual) concert. 
You might not be able to go to a craft beer bar for a concert, but you can attend one online. Band Together Buffalo was created for music lovers. We are proud to sponsor this virtual local music showcase featuring musical artists from all over Western New York. You and your other half can tune in for the live premieres on Tuesdays, Wednesdays, or Thursdays, or you can catch a replay whenever you want. 
The best part? No one has to volunteer to be the designated driver, so you can enjoy as many Buffalocal brews as you want, including ones with a high ABV. 
Buffalocal Picks: 42 North Brewing Company's Deviator DIPA, Community Beer Works' Good Neighbor, Flying Bison Brewing Company's Icycle Bicycle, Pressure Drop Brewing's Struggle Bus, Resurgence Brewing Company's Prison Yard Stares, and Steelbound Brewing's Clementine IPA. 
3. Eat and drink local at home. 
When it comes to supporting local, more is always merrier. If you're planning a date night at home, you can support four of our Buffalocal brands by picking up a one-of-a-kind variety pack. Plus, it's raising funds for a good cause. Revive WNY Restaurants supports local and independent restaurants impacted by the pandemic.
Buffalocal Picks: This mixed 4-pack features a Hazy IPA by 42 North Brewing Company, a Fruited Sour Ale by Hamburg Brewing Company, a classic Oatmeal Stout by Community Beer Works, and an Amber Lager by Resurgence Brewing Company. 
Look for Local
When you're shopping for craft beer in Buffalo, simply look for our logo. You can find Buffalocal brands in bottle shops like Consumer's or grocery stores like Tops and Wegmans.