Buffalo beer enthusiasts know a lot about their favorite craft beers. So do the professionals who work at craft beer bars in Buffalo and at the Buffalocal breweries that we know and love. But have you heard of a Cicerone? 
What is a Cicerone? 
A Cicerone is a craft beer professional who has a deep knowledge of beer, and a certification to back it up. It sounds like a fun certification to have, and that's because it is. But it also takes extensive studying and each person must pass an exam to receive the certification. 
There are four levels to the Cicerone certification program: Certified Beer Server, Certified Cicerone, Advanced Cicerone, and Master Cicerone. 
What can they tell me about Buffalo craft beer? 
If your server or bartender at your local craft beer bar has a Cicerone certification, then they'll be able to give you more informed beer recommendations based on your preferences or suggest a pairing. They'll also be able to ensure that the beer your drinking has been stored and served properly.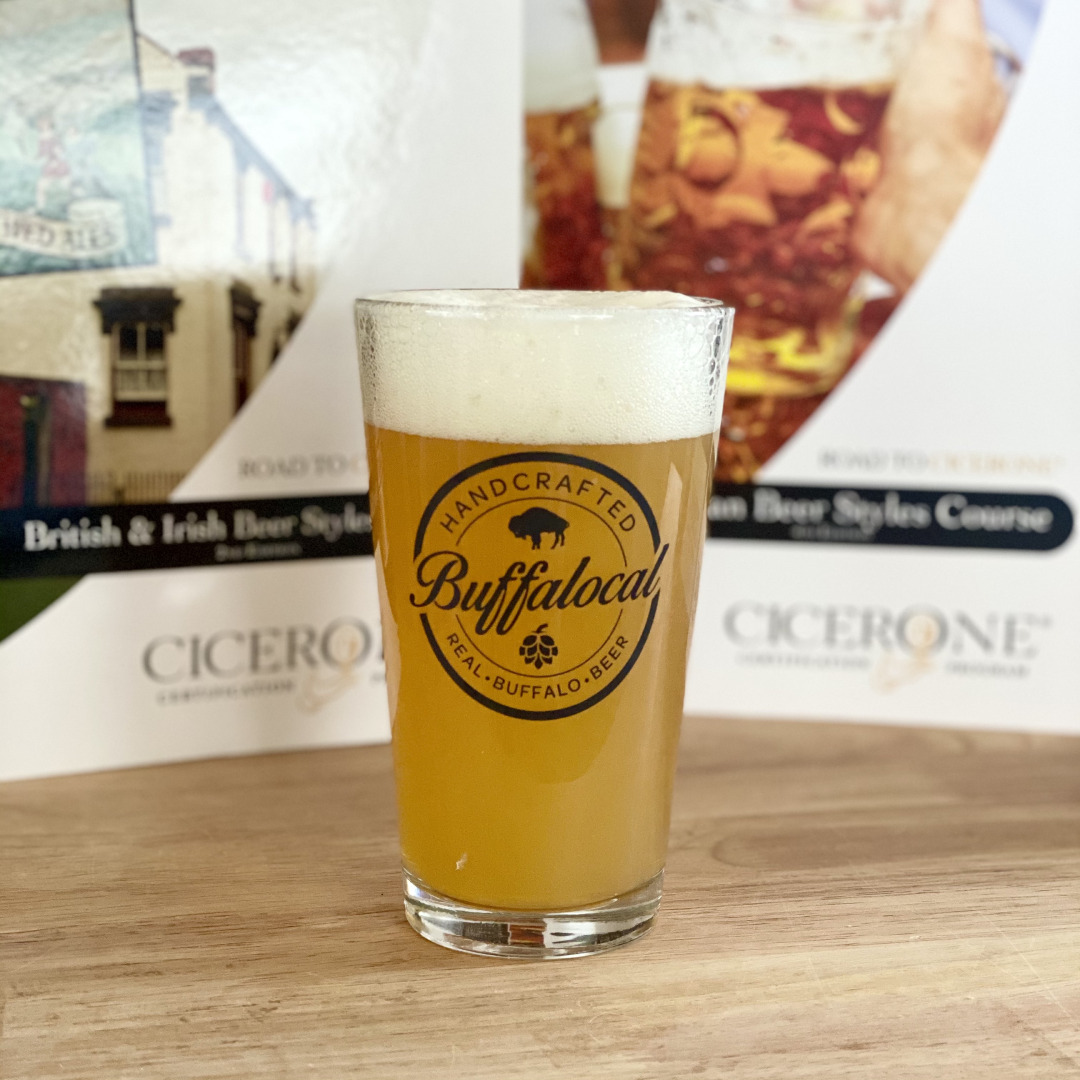 Does the program have resources for anyone to learn more about craft beer? 
For those who want to gain a deeper understanding of different beer styles, there are Tasting Together videos on YouTube to walk you through a tasting. 
But if you're looking for general knowledge on popular styles to gain a deeper understanding of craft beer in Buffalo, then the Explore Beer course may be perfect for you! For those very new to the craft beer scene, there is also an Introduction to Beer ebook. 
Where is the best place to start? 
Whether you want to get a Cicerone certification or you're looking for a little more knowledge about beer, start with some tastings. Stock up on local Buffalo beer at Consumer's, Tops, or Wegmans, and look for our logo! For some beer buying inspiration, read our Spring Beer Bucket List.