When it comes to craft beer in Buffalo, you can count on local brewers to know what's good! That's why we talked to some Buffalocal brewers about what Buffalo beer they drink after a long day of brewing craft beer!
Here's what they had to say: 
Matt Gordon, Head Brewer 
Matt started his career in 2015 as part of the inaugural class at ECC's Brewing Science program. From there, he moved his way up from intern to head brewer at Woodcock Brothers Brewing Company. Now, he's working as the head brewer at 12 Gates Brewing Company. 
Matt's Response: 
"My summer go-to beer is 12 Gates Flo-Mingo fruit sour. That thing screams summer crusher. I've also got a Watermelon Kolsch (Seed Spitter) that I'm hoping is a hit."
Scott Donovan, Founder and President 
Based in Niagara County, Scott is a commercial tree fruit grower and cider maker. That means he grows the apples that he presses into his cider himself! He established Donovan Orchards in 2006 and BlackBird Cider Works in 2011.
Scott's Response:
"I like and drink all of them, but I would say Buffalo Bluegrass Kentucky Barrel Aged cider is my favorite. I love the complex flavor profile which includes apple, hints of bourbon, vanilla, and clove."
Dan Minner, Head Brewer
With the help of the people at The Beer Nut, Dan started home brewing in Salt Lake City, Utah in 1999. In 2003, he moved to the area and started working as an assistant at Ellicottville Brewing Co. He worked briefly as the night shift brewer at Southern Tier Brewing before returning to Ellicottville in 2013 and helping to build out their facility. 
Dan's Response: 
"Depends on my mood. Right now Two Brothers Pale Ale. It has a classic Cascade hop flavor and aroma, and a malty-driven caramel backbone."
Jason King, Head Brewer
Jason started homebrewing in 2004. Ten years later, he used his experience to get a tour guide job at Hamburg Brewing Company. Within a year, he became an assistant brewer and worked his way up to head brewer in 2019. 
Jason's Response: 
"My go-to beer at the brewery right now is our Raspberry Lemon Kolsch. It's our fruity take on an easy-drinking classic style. It's clean, crisp, and refreshing with copious amounts of raspberry and lemon."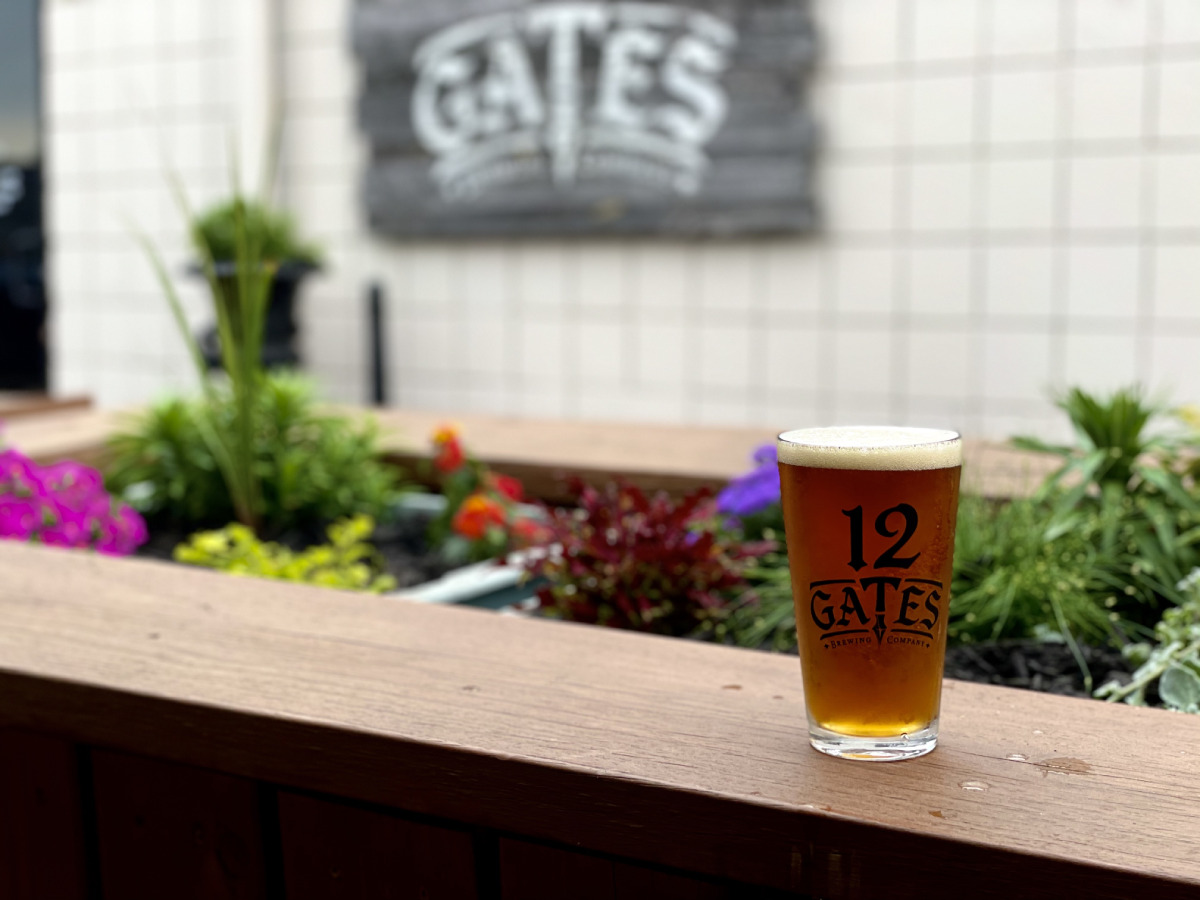 Nick Torgalski, Head Brewer
Nick started as an intern at Resurgence Brewing Co. while attending brew school. Over the past 5 years, he has been able to work his way up and take different roles at the brewery. Now, Nick leads the brew team as head brewer. 
Nick's Response: 
"Our Fruited Pilsner is a nice light lager with pineapple and grapefruit character. It still finishes crisp and clean with nice fruity accents!"
Josh Dziomba, Head Brewer/Owner
Jason's love for brewing started at home. He honed his skills as a homebrewer and learned from other brewers before opening West Shore Brewing Company in July of 2017. All in all, he has been brewing for about 9 years. 
Josh's Response:
"As a brewer sometimes my tastes go more towards the traditional beers, so whenever we have a pilsner, cream ale, or any dark lagers, something along that line. I also like to occasionally pull unfruited sours off the tanks and keep them for my own private stash. I also never get enough of Green Flyer IPA."
Erik Roesser, Head Brewer/Brewery Operations
Erik started as a brand ambassador at Steelbound about 2 years ago. Since then, he transitioned into the back of the house to help brew. Just a year later, he was promoted to head brewer.
Erik's Response: 
"I'm a big fan of Sponge Bomb. Nice tropical and hazy IPA lightly fruited with pineapple. Lower on the abv so you can crush a few."
Try it for yourself
If you're looking for a new Buffalo craft beer to try, start by taking these brewers' recommendations! You can find them at a craft beer bar in Buffalo including our certified accounts which are guaranteed to have Buffalocal beer on tap! If you want beer in Buffalo that you can take home, visit Consumers, Tops, or Wegmans and look for our logo!