The 4th of July is almost here. So, we're planning on celebrating Independence Day the American way, with a backyard barbeque and Buffalo craft beer.  
With so many breweries in the area, there's a lot of craft beer in Buffalo that you can choose from. So we picked out three patriotic categories that you can choose from for your 4th of July cookouts or parties. 
1. Beer Styles Made in the USA
Many of the beer styles we drink today were first developed in Europe, but some were made right here in the USA. New England IPAs are one popular example. The British first developed traditional IPAs, but juicy NEIPAs are officially a separate style. They're packed full of fruit flavors and are often opaque, giving them the nickname "hazy IPAs." 
Buffalocal Picks: Ellicottville's Foggy, West Shore's Green Flyer, Southern Tier's Lake Shore Fog, and Resurgence's Green Heart IPA.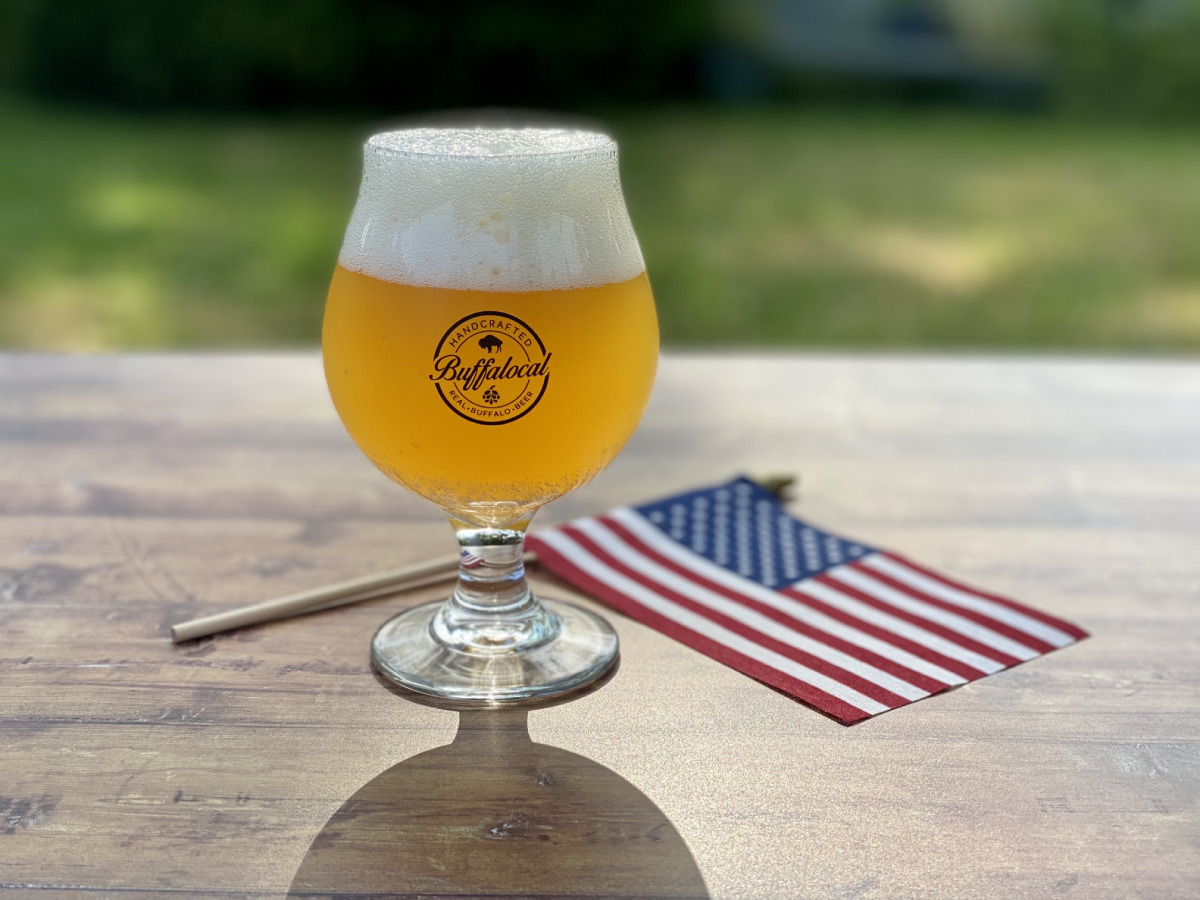 2. American and Buffalo Themed Beers
When it comes to an Independence Day party, we like to dress the part. And an American-themed beer is our favorite accessory. Plenty of local breweries pay homage to the red, white, and blue with beers whose names are as patriotic as they are flavorful. Since Buffalonians love our city as much as they love America, we added some Buffalo-themed beers in here too. 
Buffalocal Picks: Steelbound's Red, White, and Blueberry, Community Beer Work's Good Neighbor IPA, Flying Bison's Fairtastic Lemon Strawberry Ale, Pressure Drop's Aunt Gladys Loganberry Sour Ale, and Big Ditch's Strong Alone. 
3.Sessionable Beers
Whether you're partying with family or friends, 4th of July picnics are all-day events. That's why we also stock our coolers with sessionable brews. These are beers with a lower ABV so we can enjoy them from the time we fire up the grill to the time fireworks start. 
Buffalocal Picks: 12 Gates' Seed Spitter Watermelon Ale, 42 North's Craftsman Lager, Hamburg's Blackberry Gose, and BlackBird's Red Barn. 
Where to buy beer in Buffalo
If you're ready to stock your cooler with patriotic brews, visit your local Consumers, Tops, or Wegmans and look for our logo. Or, if you're looking to go out to a craft beer bar to celebrate America's Independence Day, visit one of our certified accounts who is guaranteed to have Buffalo beer on tap!