Walk into any craft beer bar in Buffalo and there is one style that will almost always be on the menu – IPAs. India Pale Ales aren't just popular in Buffalo's craft beer scene, they're one of the most popular styles in America. In fact, they're so popular that the style has broken into more defined categories like New England, Session, Double, West Coast, and more!
In honor of this beloved style that's represented in Buffalo beer and beyond, we're explaining what makes three of our favorite IPAs unique. Plus, we're explaining what beers in Buffalo fit in each category.  
India Pale Ale
As their name suggests, India Pale Ales are Ales. Don't let the rest of their name fool you. They were not originally brewed in India. Instead, this heavily hopped beer was first brewed in England and the hops were used as a way to preserve the beer on the long trip to India. 
Buffalocal Picks: Ellicottville's Ellicottville IPA, Flying Bison's 716 IPA, Steelbound's Allentown Ale, and Southern Tier's Southern Tier IPA.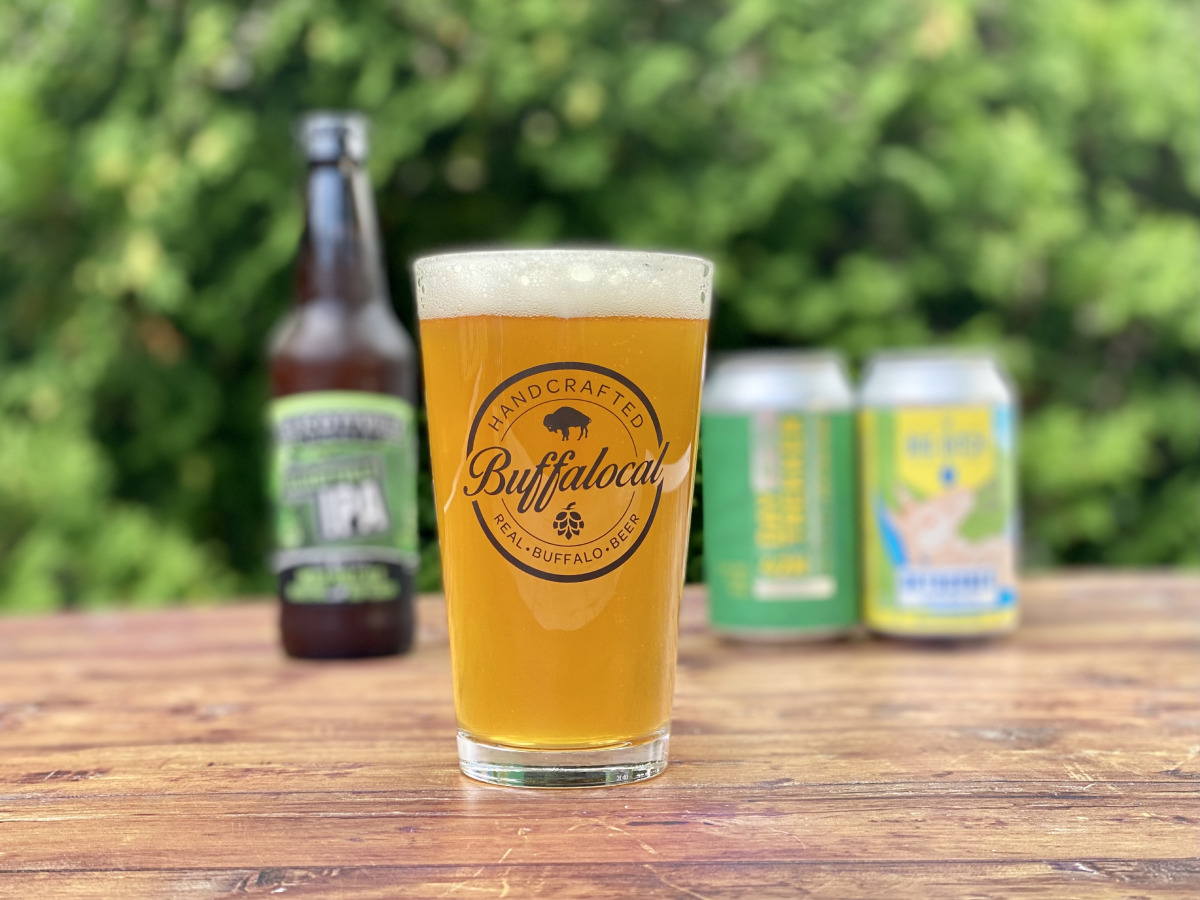 Hazy/New England IPA
Unlike traditional IPAs New England IPAs (NEIPAs) were developed in America. These beers are sometimes called "juicy" or "hazy" IPAs. That's because when brewers are making them, they add hops during or after fermentation. This leaves a permanent haze in the beer and gives it a fruity flavor.
Buffalocal Picks: Hamburg's We're Having Fun, Dammit! Pressure Drop's Aqua Flying Spaghetti Monster, Resurgence's Lil Diddy, and West Shore's Green Flyer. 
Session IPA
While Session IPAs are similar to American IPAs, there is one main difference. Session IPAs have a lower ABV. This makes them a beer that is "sessionable" meaning that it's easier to drink several of them in one session. 
Buffalocal Picks: Community Beer Works' Jasmine IPA, Big Ditch's Dayburner, and 42 North's Day Trekker IPA. 
Where To Get Local  IPAs
Whether you're looking for a great IPA or any other craft beer in Buffalo, the best place to start is with one of our certified accounts. If you're looking for beer to bring home, then stop by your local Consumers, Tops, or Wegmans.