The Buffalo beer community is full of people who love to drink local. We talked to two women who have established themselves as experts as well as influencers in the industry that people look to for craft beer recommendations. 
When we asked @beer.brat and @ladyofthehops to share their favorite beers from Buffalocal breweries with us, here's what they had to say… 
Meet @beer.brat
CJ (aka @beer.brat) has visited over 300 breweries around the world (and yes, she's been counting) and she's tried more than 5,000 different beers along the way (that one, she stopped counting). 
She first got into craft beer during her senior year at Canisius College when she ordered drink towers of Trainwreck at Pearl Street Grill with friends on the upstairs patio. She's been stuck on craft ever since. 
Fast forward to today, and you can either find her sipping on the wildest, open fermentation beer that she can get her hands on, or ordering a classic IPA.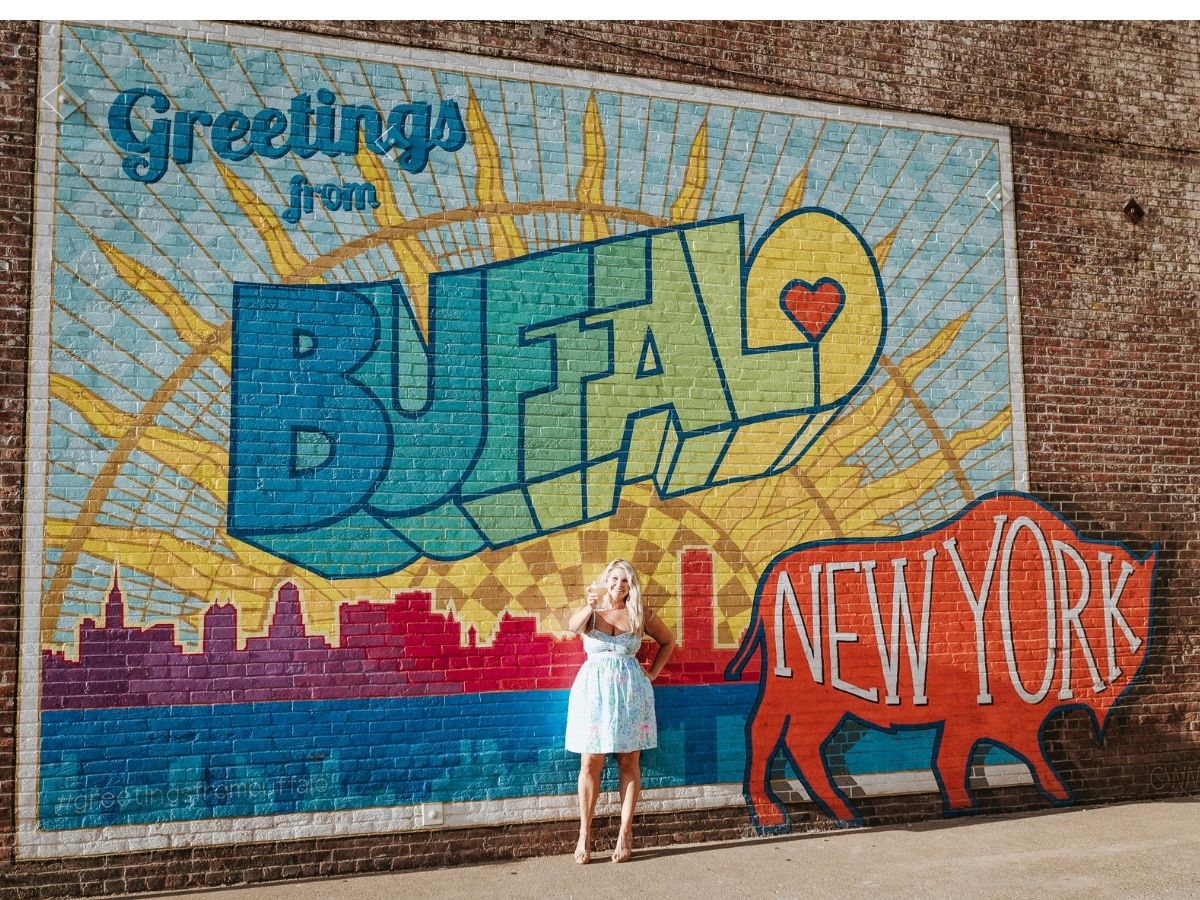 CJ's Top 3 Buffalocal Picks: 
CitMo from Resurgence Brewing 
"CitMo never steers me wrong. I can always find it at Tops or Wegmans, and when I check the date, it's fresh. I love a juicy IPA where you can still taste those hops."
Sticky Icky from Pressure Drop Brewing
"Karl at Pressure Drop puts the magic touch on his beers. I don't know if it's because he started making beer in California before it was cool here, or if he's just really good at it, but I'll always grab a Pressure Drop beer if it's available."
Wallonia Wit from 42 North Brewing
"Sometimes, I like to switch it up. 42 North does an excellent job on their Wit, which isn't something that can't be said about many because, frankly, there aren't many wits being brewed these days! I love that it's smooth with the orange peel but spicy at the same time." 
Meet @ladyofthehops 
Savana (aka @ladyofthehops) has been an avid craft beer drinker for 15+ years. She created her Instagram account on a whim back in 2018 and since then she has grown her following to over 23K followers.
When Brooklyn Brewery began distributing to Buffalo, their Brooklyn lager changed Savana's life. That's when she realized there was a lot more to beer. Since then she has been lucky enough to have turned her passion for beer into her full-time career. 
Like CJ, Savana is a sucker for mixed fermentation – the funkier the better. But also says nothing beats a crisp pilsner at the end of the day.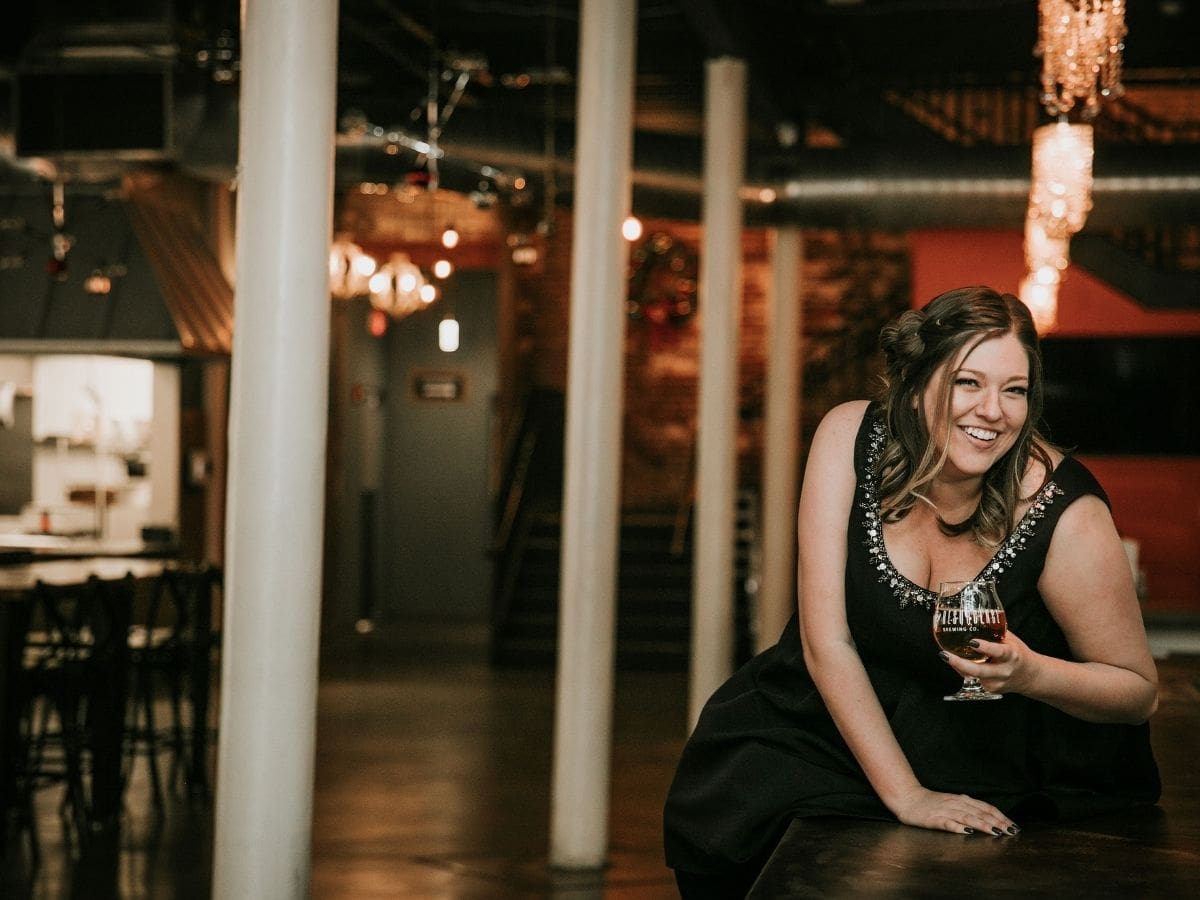 Savana's Top 3 Buffalocal Picks:
Green Flyer IPA from West Shore Brewing
"Josh at West Shore continues to surprise me over and over. His beer offerings have a variety of all styles, but 'Green Flyer' (which was his first beer to be canned!) is an easy pick."
Blackalicious from Pressure Drop Brewing
"Karl Kolbe, head brewer of Pressure Drop, has produced some of my favorite west coast IPAs in town. Blackalicious however, is in a league all it's own. A seasonal Imperial Stout with a variety of barrel-aged options (rum is my favorite) hits every note of a perfect stout."
The Whale from Community Beer Works
"Classics are classics for a reason. And to me, The Whale by Community Beer Works is a classic hometown favorite. It is a great choice when you are looking for something comfortable, yet different – to drink on a cozy night."
Drink Local
If you're looking for craft beer in Buffalo to try, start with the recommendations from these Buffalo beer influencers! 
Remember to look for Buffalocal beers at your favorite craft beer bars in Buffalo and when you're shopping for beer in Buffalo at bottle shops and grocery stores. Plus, you can always find Buffalo craft beer at our certified accounts.