From the city to the suburbs, supporting the local community is important to bars all around Buffalo. For this edition of our #DrinkLocal series, we are featuring Buffalo Brewpub, Santora's Pizza Pub & Grill, and The Irishman in Williamsville.
We asked them why drinking local and supporting beer in Buffalo is important to them.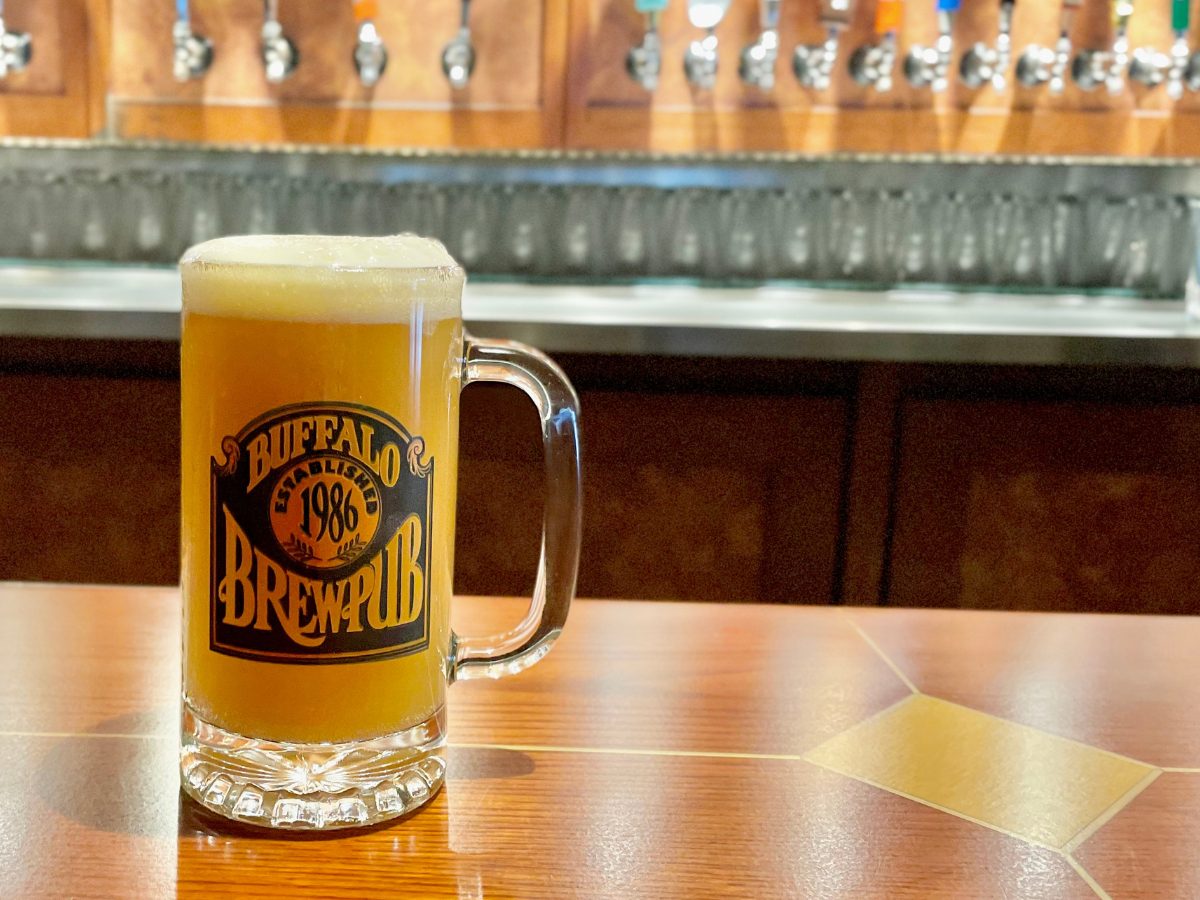 6861 Main Street, Williamsville 
As New York State's oldest brewpub, this place is an important piece of Buffalo's beer history. They opened on Halloween back in 1986. For 10 years they were the only brewery in WNY until Flying Bison Brewing opened. 
A lot has changed since 1986, but an impactful tradition has remained the same. When you visit this local brewpub, you'll find an extensive selection of local beer. 
"Brewing beer is the identity of the brewpub," said Chris Townsell. He has been brewing for decades and took over as the general manager in 2009. 
"Being also the brewer, I'm involved to a degree in the local beer community," explained Chris. "We have made a lot of friends with other local breweries. We are not just buying their beer, we are making beer together through collaborations." 
When you visit Buffalo Brewpub, you'll notice their tap list includes their own house beers alongside guest taps. Some stay the same and others rotate seasonally or with new releases.
Beyond their mug club members and regulars, this local brewpub has become a destination for people who are looking for the Buffalo experience. 
"People come here and want the Buffalo experience. The Buffalo experience also includes beer. We have fish fry, beef on weck, reubens, chicken wings, and traditional Buffalo fare and the best local (beer) offerings to pair with it," said Chris.
"We like to think every day is like the 'Buffalo Beer Zone' at the Brewpub because we have a lot of the best local offerings available seasonally and year-round," said Chris.
You can easily spot the Buffalocal beers on their menu since each one is clearly marked. 
They currently have 2XHaze by Southern Tier Brewing, Green Heart by Resurgence Brewing, Make Me Wanna Stout by Big Ditch Brewing, Blackberry Gose by Hamburg Brewing, Hayburner by Big Ditch Brewing, Sticky Icky by Pressure Drop Brewing, Dock Jams by Big Ditch Brewing, and Dayburner by Big Ditch Brewing on tap at Buffalo Brewpub.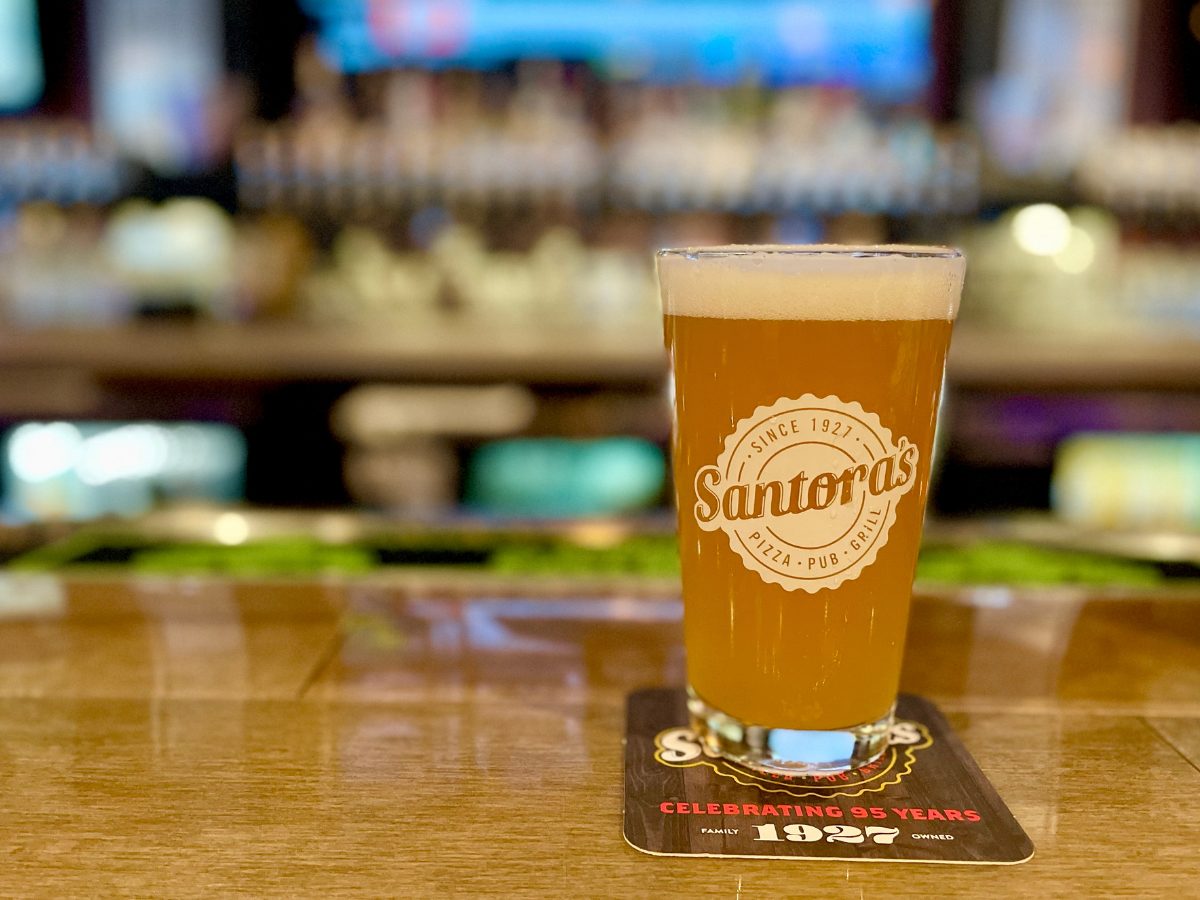 7800 Transit Road, Williamsville 
Supporting the local community has always been a priority for Santora's. In fact, Paul Santora himself started the Revive WNY Restaurants at the end of 2020 as a way to provide financial support to the industry during a time of great need.
This Buffalo pizzeria's latest venture involves brewing their own beer. You can find their own beers at all 3 of their locations including Transit Road, Millersport Highway, and Walden Galleria. 
But that's not all you'll find at these locations. You'll also notice Buffalo beer is highlighted on each of these tap lists.
Owner Scott Wexler has been in the restaurant industry for over 20 years and handles all craft beer ordering for all 3 of their locations. 
"I work closely with our in-house brewer and local breweries to keep up with the latest trends and styles that are popular in our restaurants and around town," said Scott.
"People in Buffalo LOVE local. We are extremely proud of what our city and region stand for; not just in beer but in food, our weather, and our environment. Buffalo will support its own in just about everything." 
If you're looking for Buffalocal options at Santora's Pizza Pub & Grill, you can currently find Cosmic Truth by Resurgence Brewing, More Greener by Pressure Drop Brewing, Blueberry Wheat by Ellicottville Brewing, and Summer Playlist by Community Beer Works on tap at their Transit Road location.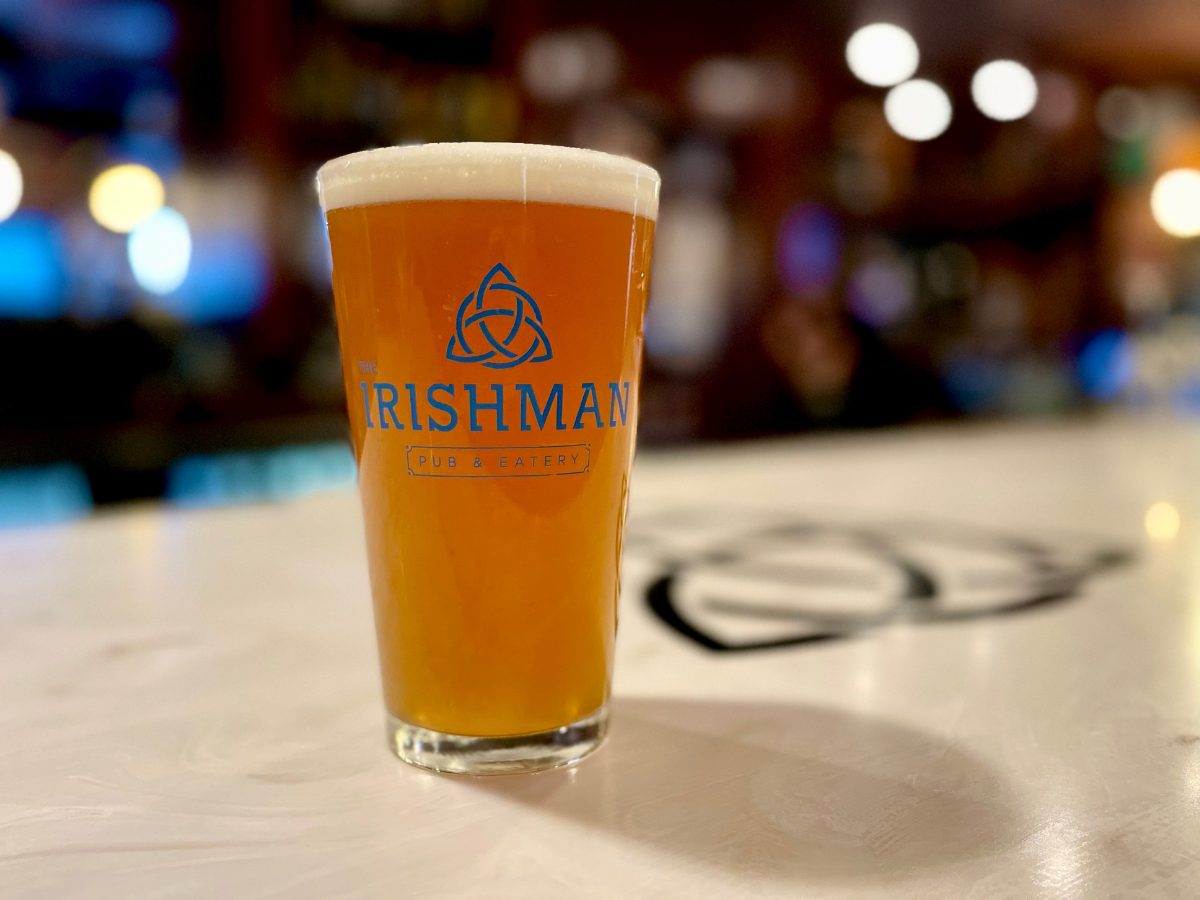 5601 Main Street, Williamsville
The Irishman blends the best of the old with the best of the new. 
If you've traveled to Ireland, the decor here may remind you of traditional old Irish pubs while the music, food, and drinks align closely with the more contemporary vibe of modern Irish pubs. 
The Irishman's Williamsville location is located right on Main Street in the heart of the village. Their beer selection changes seasonally, but you'll find Buffalo beer on tap here all year round. 
Supporting the local community is important to this Irish pub for many reasons. For Maria MacPeek, the General Manager here since 2007, it's about local businesses supporting local businesses. 
"As small businesses we have to help each other so we can all maintain our footprints here," explained Maria. 
One of her favorite traditions and examples of the local community working together is Flying Bison Brewing's Fenian Ale, a collaboration with Sullivan's Brewing in Kilkenny, Ireland, that pays tribute to the Buffalo Fenians Gaelic Athletic Association. 
The Irishman always has Citmo by Resurgence Brewing, Rusty Chain by Flying Bison Brewing, and Hayburner by Big Ditch Brewing on tap. Right now, you can also find Erin Go Buffalo by Community Beer Works, Pineapple Wallonia Wit by 42 North Brewing, and Blood Orange by Ellicottville Brewing on tap. 
Drink Local
If you're looking to support craft beer made in Buffalo, look to your neighborhood bars. When you drink local, you're in good company. On the next visit to your favorite craft beer bar in Buffalo, ask them about their local options.
Our #DrinkLocal series highlights bars around Buffalo where you can find Buffalo craft beer and cider on tap.