When it comes to tacos, we just can't get enough, especially when we pair them with craft beer in Buffalo. 
From the Northtowns to the Southtowns to Downtown and everywhere in-between, you can find many places where you can eat tacos and drink beer in Buffalo. 
In celebration of Cinco de Mayo, we are featuring 7 local bars where you can find just that. 
149 Swan Street, Buffalo
Self-described as a kick-ass street style taco and tequila bar in the coolest city around, the menu at Hombre Y Lobo is inspired by years of research in Mexico, but with a Buffalo twist. 
Beyond traditional street tacos, you'll also find tacos inspired by Buffalo, including a Chicken Finger Taco and a Chiavetta's-style Chicken Taco. These types of tacos pair perfectly with local Buffalo beer, of course! You won't find draft beer here, but you will find a rotating selection of local cans behind the bar. 
20 Washington Street, Ellicottville
Ellicottville Brewing Company opened their own taqueria which includes a bar and bottle shop. You'll find EBC Tap + Bottle & Taqueria is only a short walk up the street from their brewery on Monroe Street. 
Their drink menu includes many beers from EBC, of course. But that's not all they have. From our last count, there's 11 beers from other Buffalocal brands available here and the selection is always changing to include local seasonal releases.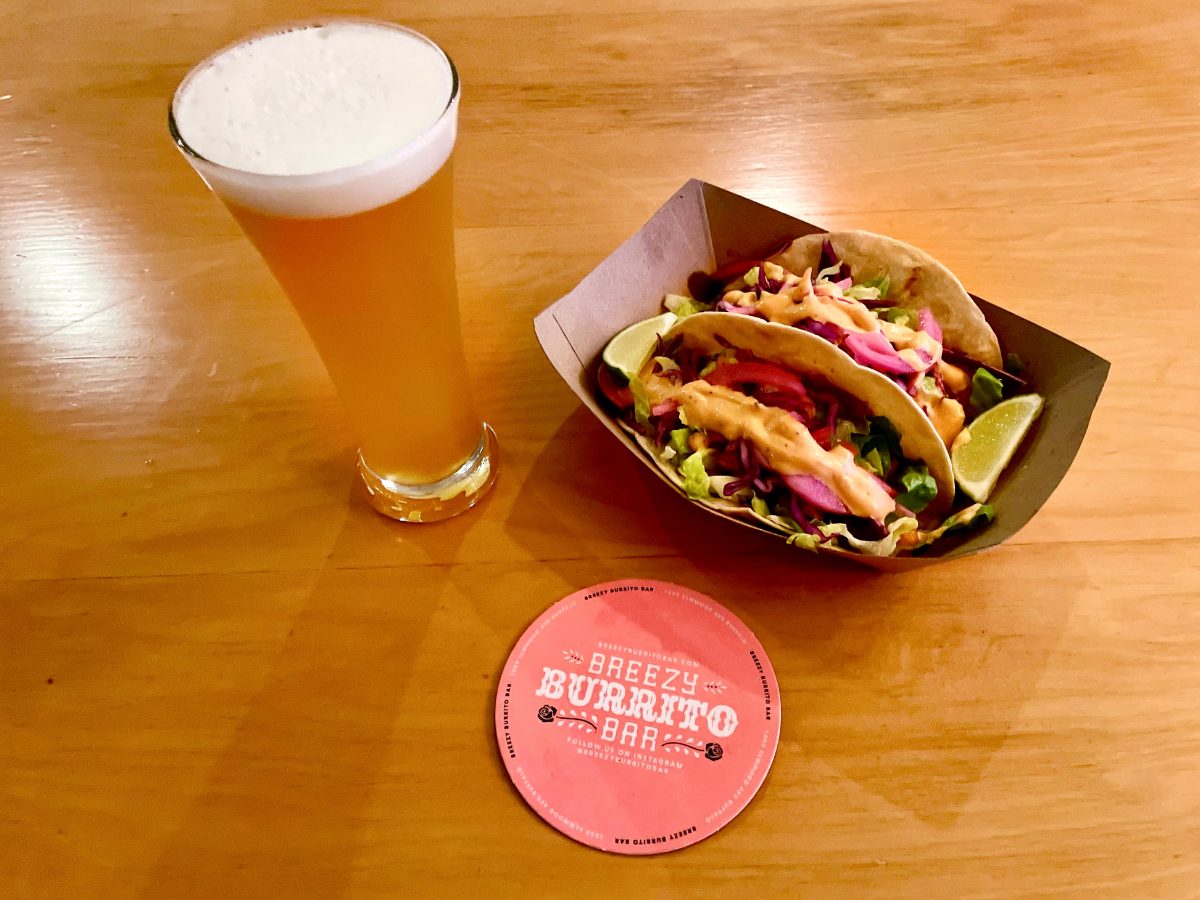 1000 Elmwood Avenue, Buffalo
When you visit this trendy taqueria in the Elmwood Village, you'll find Tex-Mex cuisine. You'll also find a signature cocktail menu and local beer on tap. 
Collaborating with the local community has been a priority for Breezy since the very beginning, so having local beer options is a non-brainer. They have 5 rotating draft lines featuring Buffalocal beers. 
1503 Hertel Avenue, Buffalo
5933 Main Street, Williamsville 
Lloyd's local claim to fame is becoming Buffalo's first food truck. But unlike their trucks, their brick-and-mortar locations on Hertel Avenue and Main Street in Williamsville come with full bars. 
This means you can easily pair their Mexican-inspired tacos with your drinks of choice. If you're a fan of craft beer, you'll find seasonal rotations on draft as well as cans from local brands.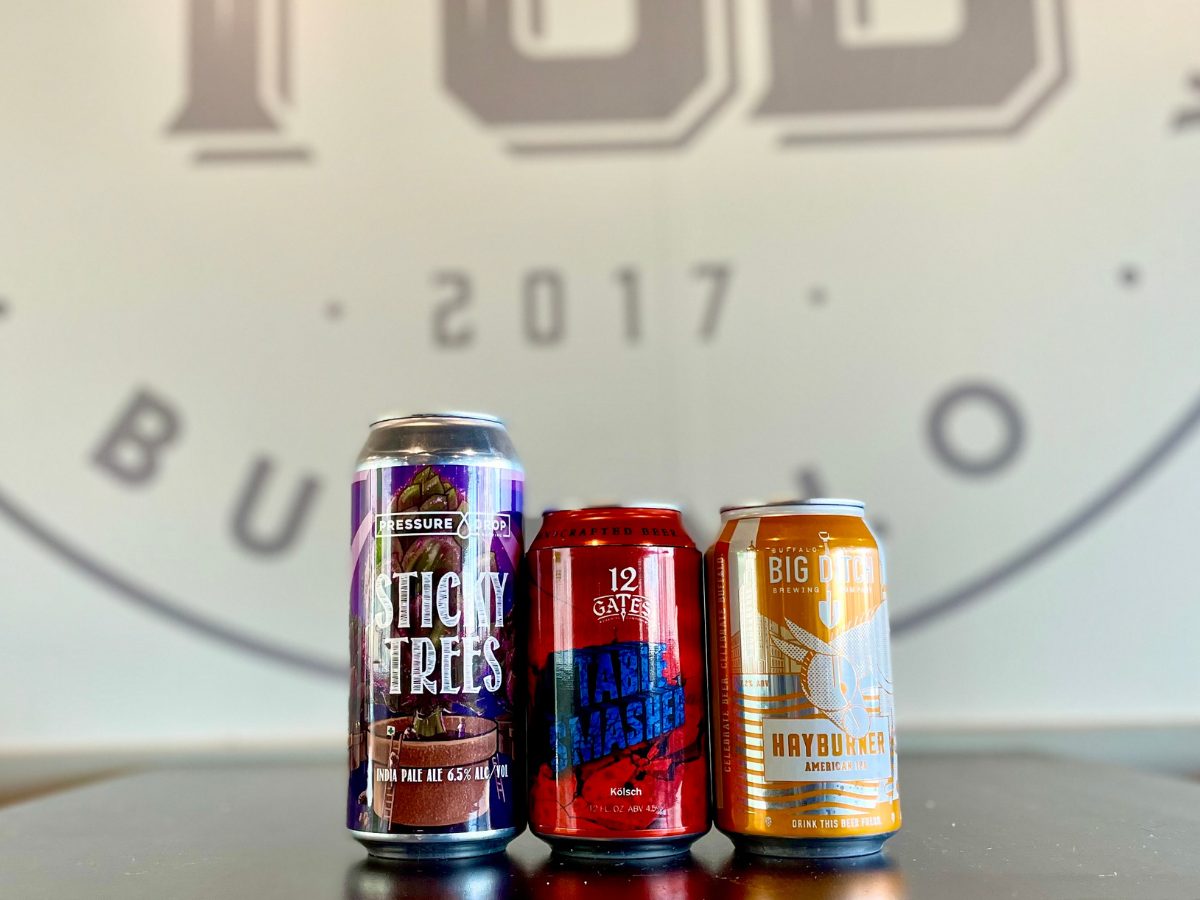 1275 Delaware Avenue, Buffalo
6449 Transit Road, East Amherst
Their name is an accurate description of what you'll find when you visit Tacos, Community & Beer. They serve traditional and gourmet tacos, keep local beer on tap, and they create community in everything they do. 
Whether you're looking for a tried-and-true classic like Big Ditch Brewing's Hayburner or a special release like Pressure Drop Brewing's On Brew Days We Wear Pink, or a new release like Resurgence Brewing's Shnowberry Sour, you can find quite the variety at this craft beer bar in Buffalo.
4840 N French Road, East Amherst
Maizal Mexican Kitchen is known for their scratch-made Mexican cuisine. The latest addition to their drink menu is a collaboration with our friends from Resurgence Brewing. 
Resurgence and Maizal teamed up to brew a Mexican-style lager that's made with corn and ruda spice just in time for Cinco de Mayo. You can find this Oaxacan-inspired Mexican Lager on tap at Maizal as their new house beer. 
191 Allen Street, Buffalo
Caza Azul believes in respecting tradition and values, while combining creativity and innovation. When you browse their food menu, that's exactly what you'll find. This local community favorite moved to a new corner in Summer of 2021 with a promise to bring the same taste to Allentown. 
This Buffalo restaurant features creative Mexican cuisine plus a full bar. They also have a rotating tap selection here that includes local beer.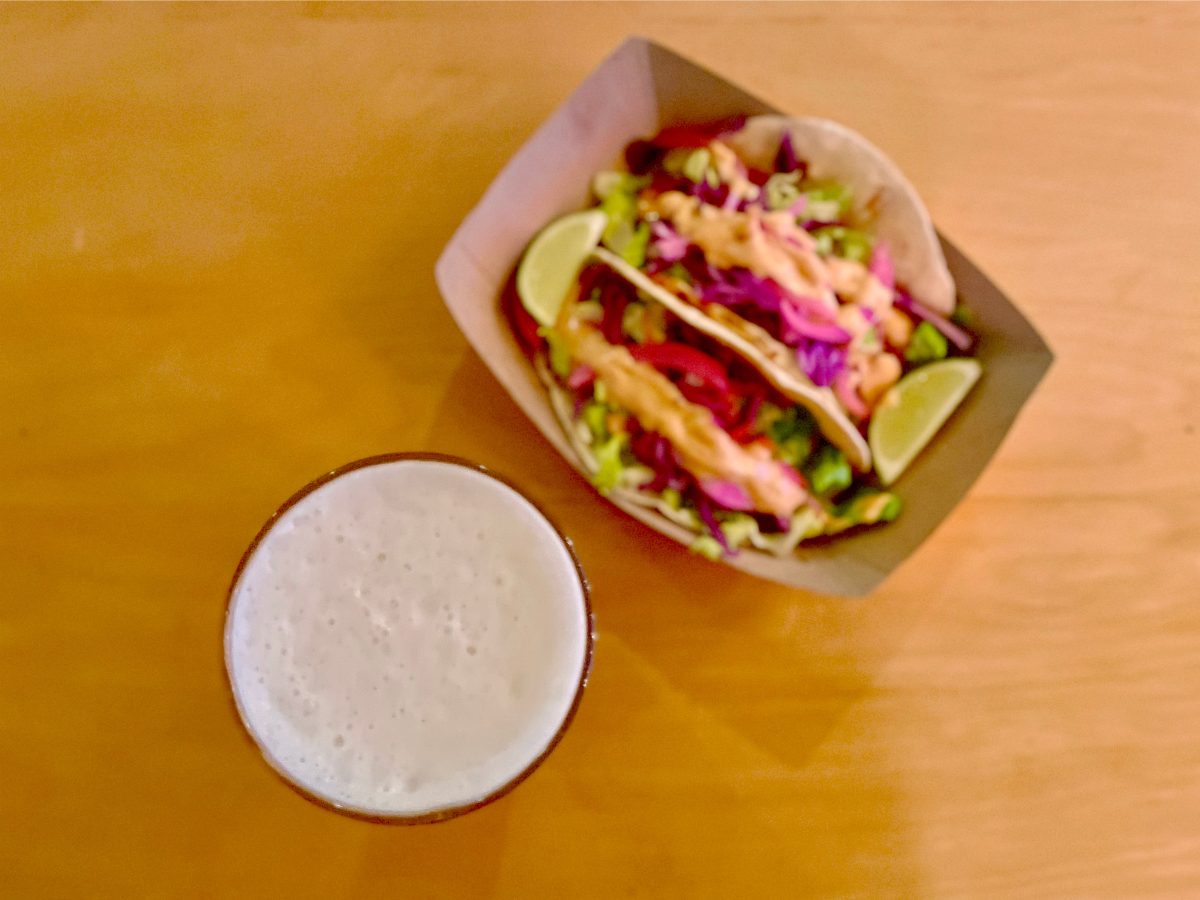 Drink Local at Home
Whether you're celebrating Cinco de Mayo or Taco Tuesday, you can't go wrong when you pair your tacos with local beer.
If your favorite taco spot doesn't serve local beer, place a to-go order and pick up Buffalo craft beer at a local bottle shop, beverage store, or grocery store.