The fall season brings cool, crispy weather, colorful foliage, and lots of fall festivities, but our favorite part of this season is the fall beer and cider releases. 
Buffalo beer and cider pair perfectly with everyone's favorite fall activities, including leaf peeping, picking pumpkins and apples, staying warm and cozy around a campfire, and tailgating at Buffalo football games.  
When it comes to craft beer in Buffalo, there's lots of options, including pumpkin ales, Oktoberfest-style lagers, spiced ciders, and more! 
Our Buffalo Craft Beer and Cider Picks for This Fall: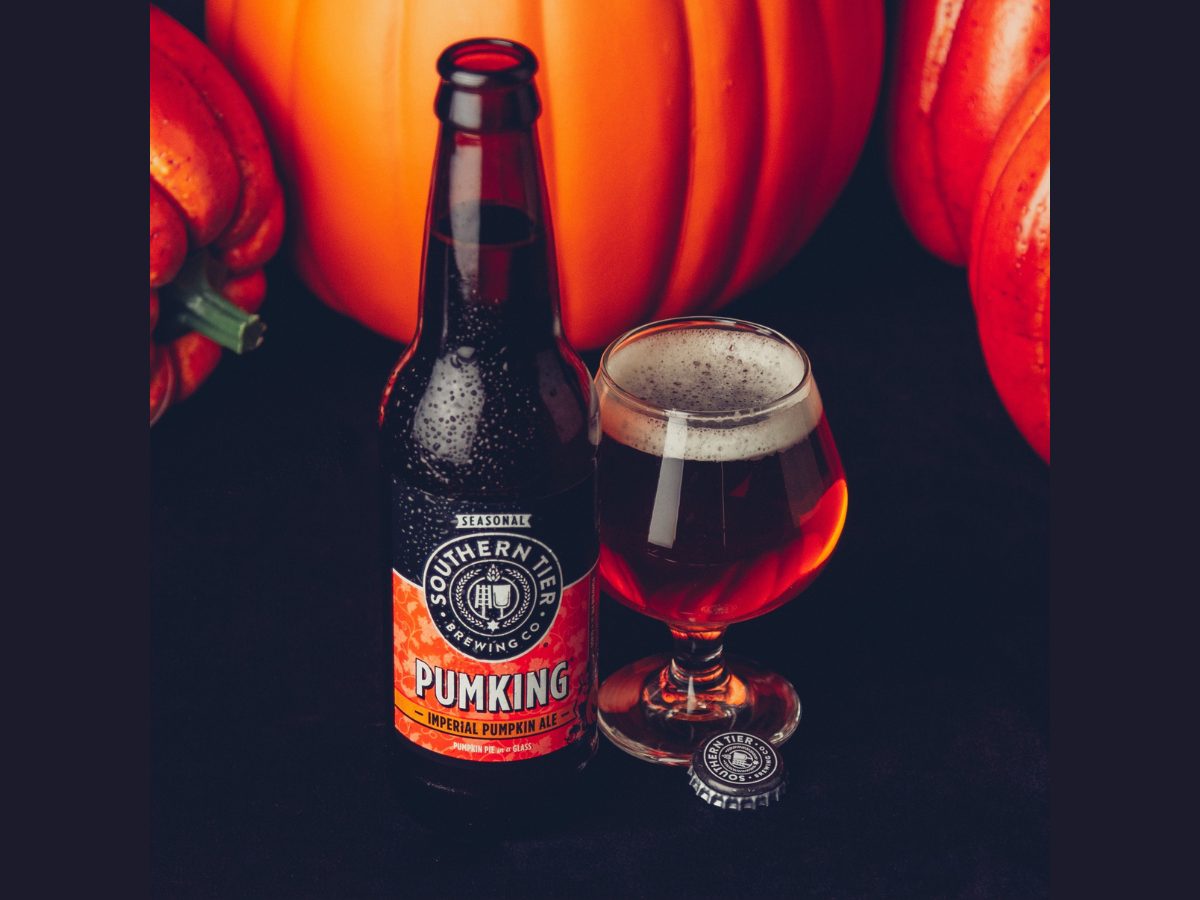 Pumking
Brewed by Southern Tier Brewing
ABV: 8.6%
Everyone knows Pumking because when it comes to local pumpkin ales, this is the original. This Imperial Pumpkin Ale has been around for years and is best described as pumpkin pie in a glass.
Pumpkinville 
Brewed by Ellicottville Brewing 
ABV: 6.5%
This Pumpkin Harvest Ale is brewed with locally-harvested pumpkins and accented with cinnamon, nutmeg, and vanilla. You can expect big, bold, and balanced flavor from the seasonal brew. 
Vanilla Cappuccino 
Brewed by Resurgence Brewing
ABV: 7.0%
As its name suggests, this beer has strong notes of French vanilla coffee. It's made with vanilla beans and roasted coffee beans. Coffee drinkers who like a hint of pumpkin flavor at this time of year will appreciate this Pumpkin Ale.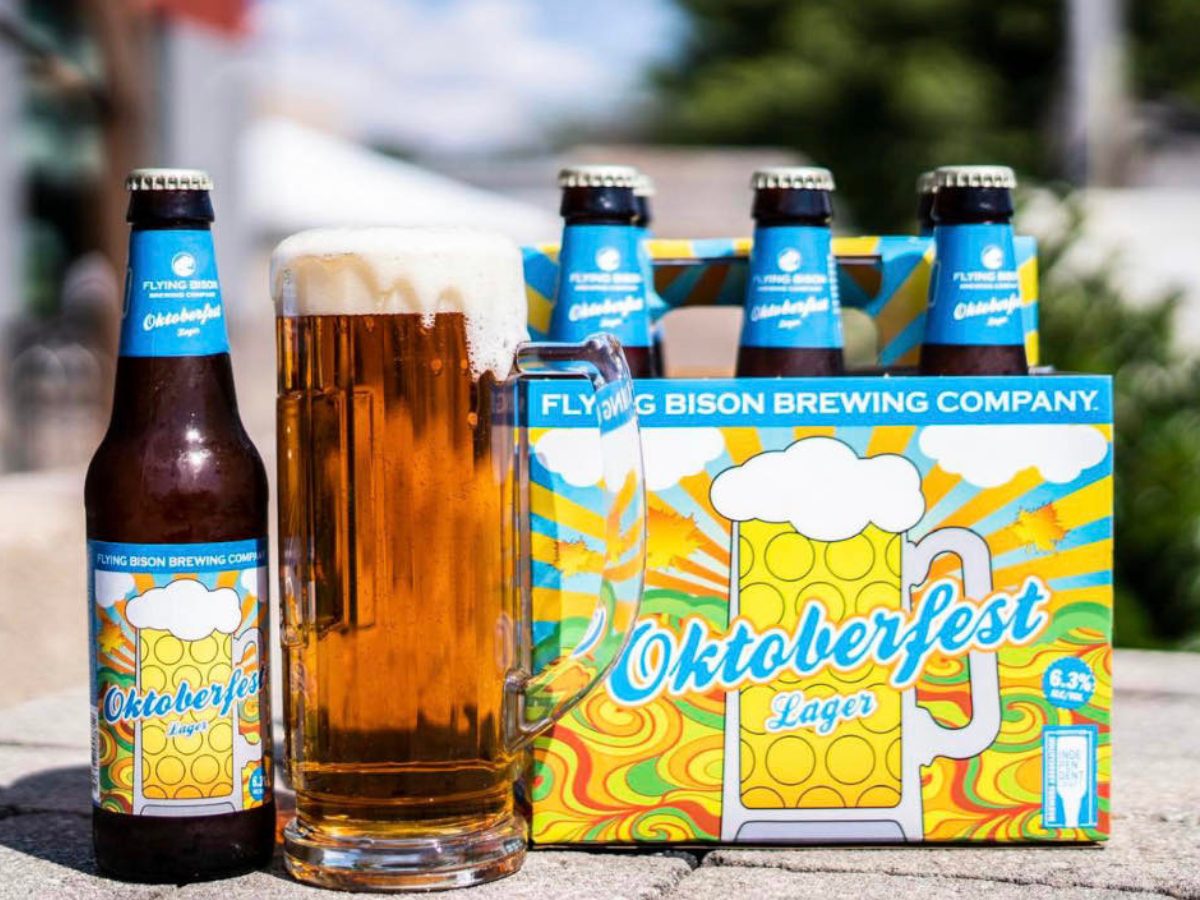 Oktoberfest Lager
Brewed by Flying Bison Brewing 
ABV: 6.3%
This Bavarian-style lager in the Märzen style is everything a lager should be at this time of year. The German Pilsner, Vienna, and Munich malts used to brew this beer give it a rich malty flavor and amber color.
October Harvest
Brewed by Pressure Drop Brewing
ABV: 6.0%
This Seasonal Ale is brewed in the spirit of Märzen. It has a light caramel body with subtle, floral hop notes and a crisp, light finish. ⁠
Oktoberfest
Brewed by Community Beer Works
ABV: 5.4%
This traditional German-style fest beer is a super smooth drinking lager. You can expect a full malt flavor, a touch of hop bitterness, and a crisp, clean finish from this Festbier.
Oktoberfest Lager 
Brewed by West Shore Brewing 
ABV: 5.5% 
This Helles-style Oktoberfest is a blend of a traditional Helles Lager and a Märzen. It's rich, malty, bready, and oh so German! 
Das Boot
Brewed by 12 Gates Brewing
ABV: 5.2%
This German-style Märzen features all German ingredients. It's light, nutty, and subtly sweet with notes of bready sweet malt and caramel.
FallBock
Brewed by 42 North Brewing
ABV: 6.5%
If you're looking for a malty German-style bock to enjoy around the campfire throughout the fall, this is it! This dark lager features Munich, Vienna, and Pilsen Malts. It's not available (quite yet) but will be starting on October 1.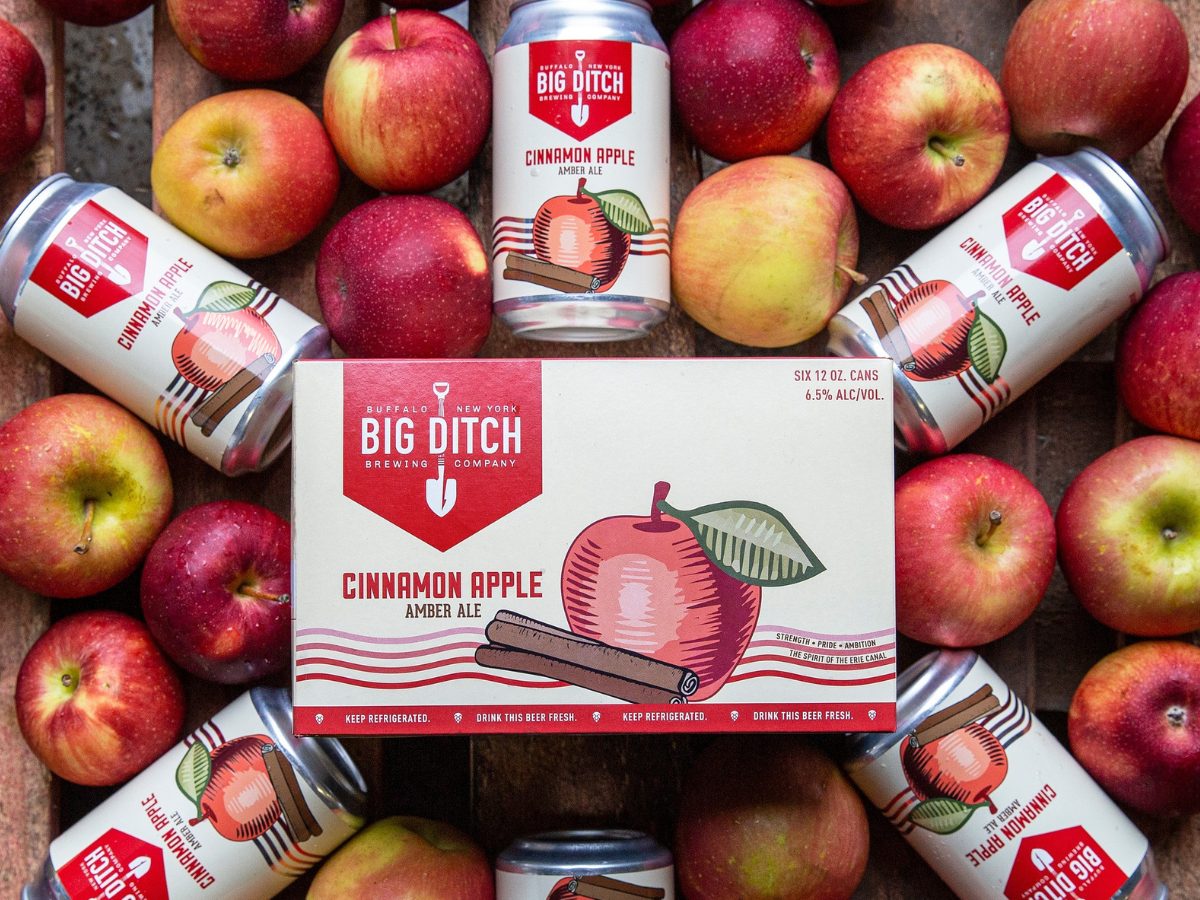 Cinnamon Apple
Brewed by Big Ditch Brewing
ABV: 6.5%
This Amber Ale is made for drinking on the crisp fall days ahead. It's made from locally pressed cider and locally grown barley, and it incorporates cinnamon, allspice, oatmeal, and brown sugar.
Apple Cranberry Cinnamon Wheat
Brewed by Steelbound Brewery 
ABV: 5.0%
Light and crisp, this wheat beer is perfect for fall. Fruited with apple, cranberry, and a touch of cinnamon, this is a seasonal brew that you won't want to miss!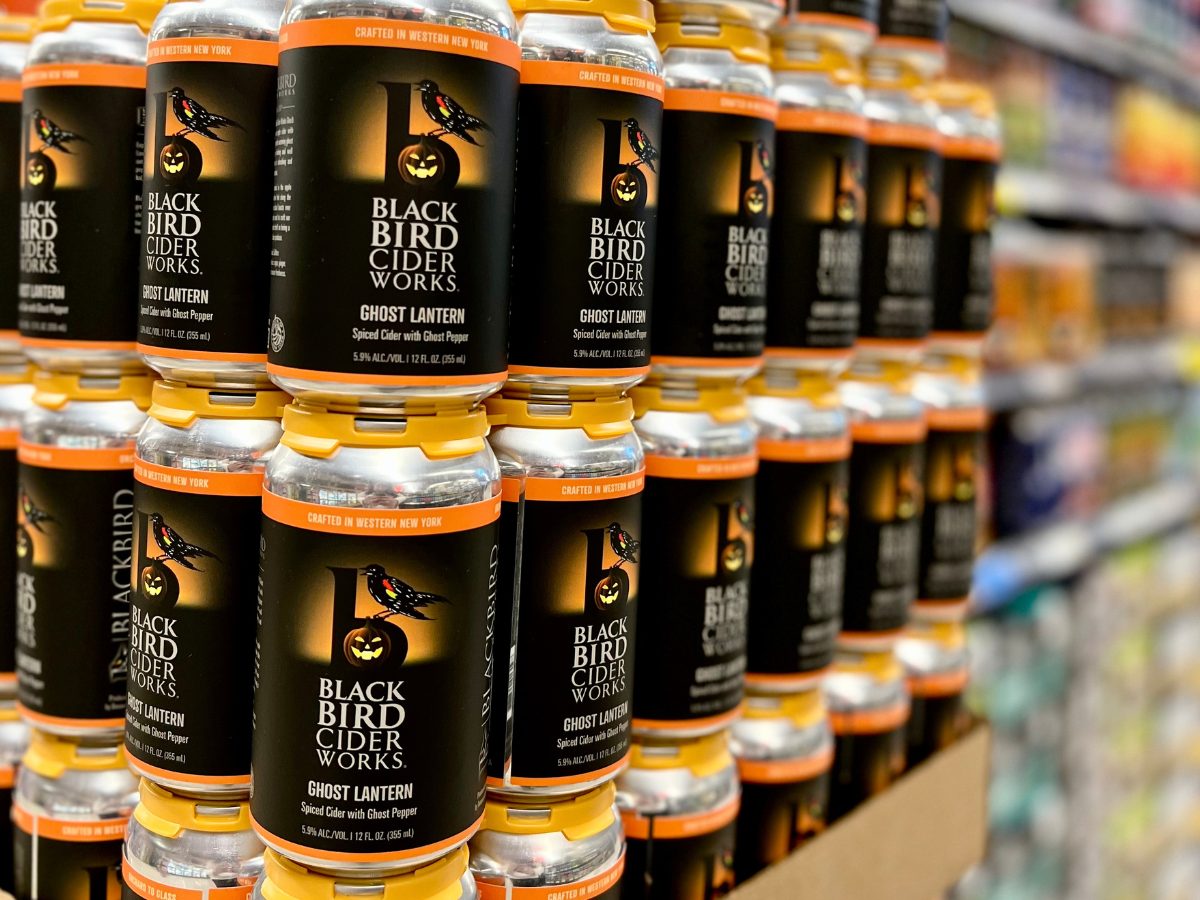 Ghost Lantern
Brewed by Blackbird Cider Works
ABV: 5.9%
This semi-sweet cider is spicy yet refreshing and flavorful. With each sip, you'll taste autumn spices with a gentle warming sensation from the hint of ghost pepper on the finish.
Pumpkin Spice Cider
Brewed by Hamburg Brewing 
ABV: 6.0%
If you're looking for a naturally gluten-free beverage to pair with your favorite fall festivities, try this semi-dry cider. It's crisp, clean, refreshing, and made from locally sourced New York State apples. 
Look for Buffalocal
You can find these fall beers and ciders wherever local beer in Buffalo is sold including local bottle shops, beverage stores like Consumers and Premier Gourmet, and grocery stores like Wegmans and Tops. Plus, you can find them at your favorite craft beer bars in Buffalo.