There's a lot to look forward to in 2023, so we asked Buffalocal brewers which Buffalo beer releases they are most excited for.
This new year brings new beer releases, as well as the return of seasonal favorites from your favorite Buffalo breweries. 
Here's what they had to say:
Erik Roesser, Head Brewer
"Our Kaisertown German-Style Pilsner is coming back in cans this spring. I am a big fan of German-style Pilsners and this is one of my favorite beers to make. First Ward Irish Red also makes its way back into the rotation and that is always a fun one to make and drink."
Nick Torgalski, Head Brewer
"2023 is looking very exciting for us, we're always exploring what's new, but what I am looking forward to most is our collaboration beer with Pressure Drop and OFW Brewing, More Greener. 
We're neighbors and every year we come together and brew this monster NEIPA. With a pillowy soft malt bill and so many different hops, it's layered and complex, giving you the whole hop spectrum of flavor. 
To us, it's coming together and representing our neighborhood and that's clearly reflected in the label design. Look for it all February and March, just in time for the St. Patrick's Parade!"
Jason King, Head Brewer
"Year 10 for Hamburg is looking busy in 2023 with the most new releases in a calendar year than we've ever done before. I'm looking forward to a couple new lagers, a fun stout for Easter and new smoothie beers for when the sun comes back. Number one on my list though, is the return of Small Town and Blackberry Gose."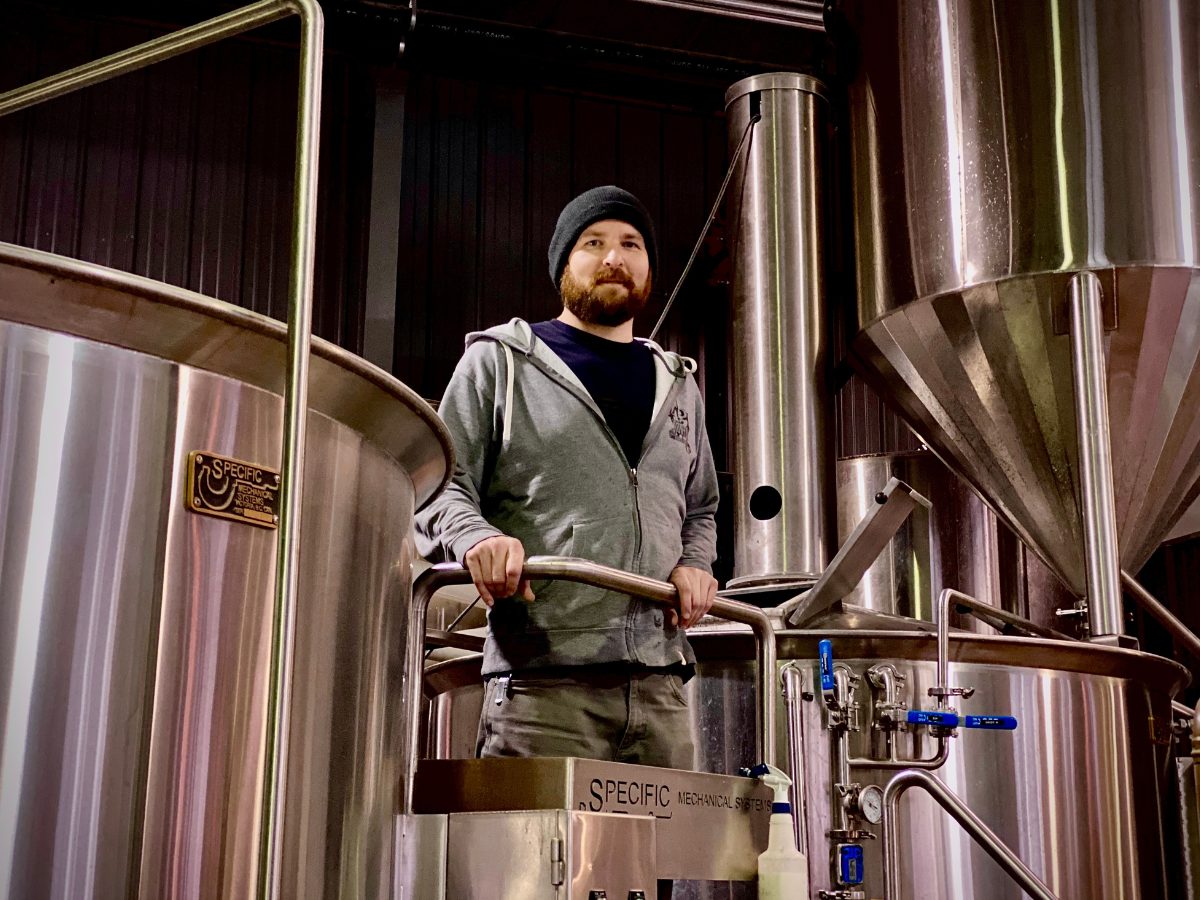 Matt Matuszewski, Head Brewer
"This year I'm looking forward to a few brews we have in the works. Some malty favorites for the colder months, our Ben Nevis Scotch Ale is here again for the winter and soon after that for Saint Paddy's Day we've got our SoBo Irish-Style Red Ale & Fenian's Raid Irish Stout. Then into spring we'll have a new Helles coming out, light and crisp, and perfect for the warming weather." 
Stephen Boucher, Lead Brewer
"For the coming year, I am most excited for the early year release of a brand-new lager variety pack featuring some unique and very drinkable styles. We have some barrel-aged releases coming out in 2023. Be on the lookout for a Barrel-Aged Bock that's near and dear to me. It's easily one of my favorites."
Matt Gordon, Head Brewer
"I'm looking forward to releasing more 'traditional' in style options this year. I've got a new German-style Maibock coming out in February and an American Pale Ale for the spring to summer transition months." 
Karl Kolbe, Head Brewer
"Space Monkey Solo is coming out on January 14. It's a super West Coast version of a Pressure Drop classic with only Simcoe and Mosaic hops used. Personally, I can't wait till this is packaged. It will be the best representation of our beer!" 
Beer in Buffalo
If you're looking for local beer recommendations, ask your local brewers!
When you're shopping for craft beer in Buffalo at local bottle shops, grocery stores, and beverage stores, look for these Buffalo craft beer releases. You can also find them on draft at craft beer bars in Buffalo.
Message Us
Do you have questions for your local brewers?⁠ We want to feature your questions in our Ask the Brewers series. So if you have a question, send us a message on Instagram!