A community is only as strong as the people who support it. In celebration of Women's History Month, we're featuring several women from our brands who share a passion for supporting the Buffalo beer and cider community. 
From owners to brewers to brand ambassadors and everything in-between, there's all sorts of ways for anyone and everyone to get involved in the industry. 
All of these local women have something in common – supporting their local community is important to them.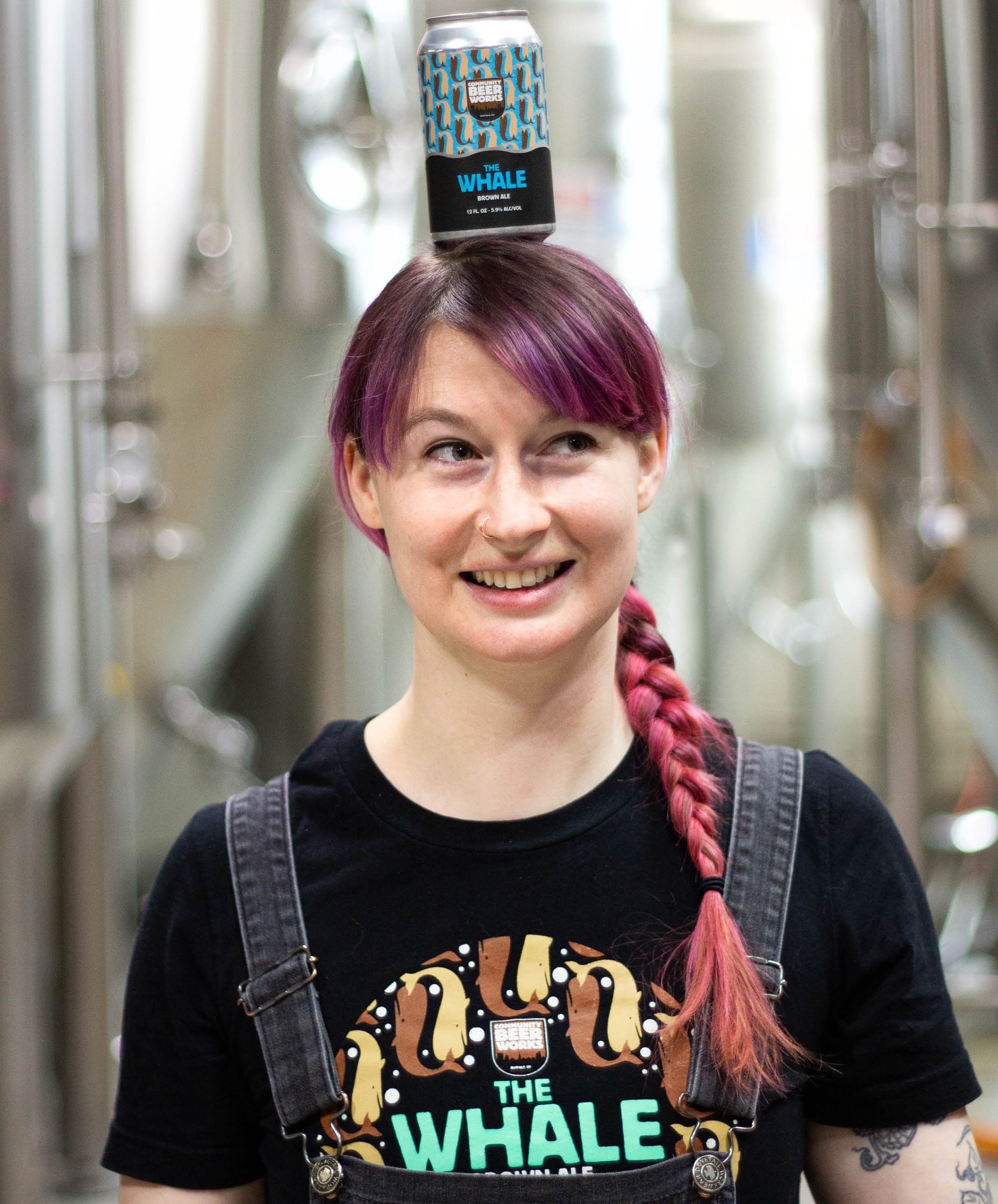 Vandra Ruppel
Brewer (of Things and Stuff) at Community Beer Works
Vandra started working at Community Beer Works in 2018 as their head brewer. ⁠After the pandemic, she moved over to CBW's location on 7th Street as one of their full-time brewers.⁠
"The thing I like the most about CBW is my co-workers. I work with a great team, and I'm so happy to be a part of it.⁠ Second to them, I think the entire atmosphere really makes me feel very comfortable. CBW aspires to be a part of the community and give back in meaningful ways, and I really like that." 
Vandra's Favorite Beer at CBW: 
"The Whale, forever! I love brewing it, I love drinking it! Doing one-offs is fun and exciting, but The Whale is a beer fridge staple." ⁠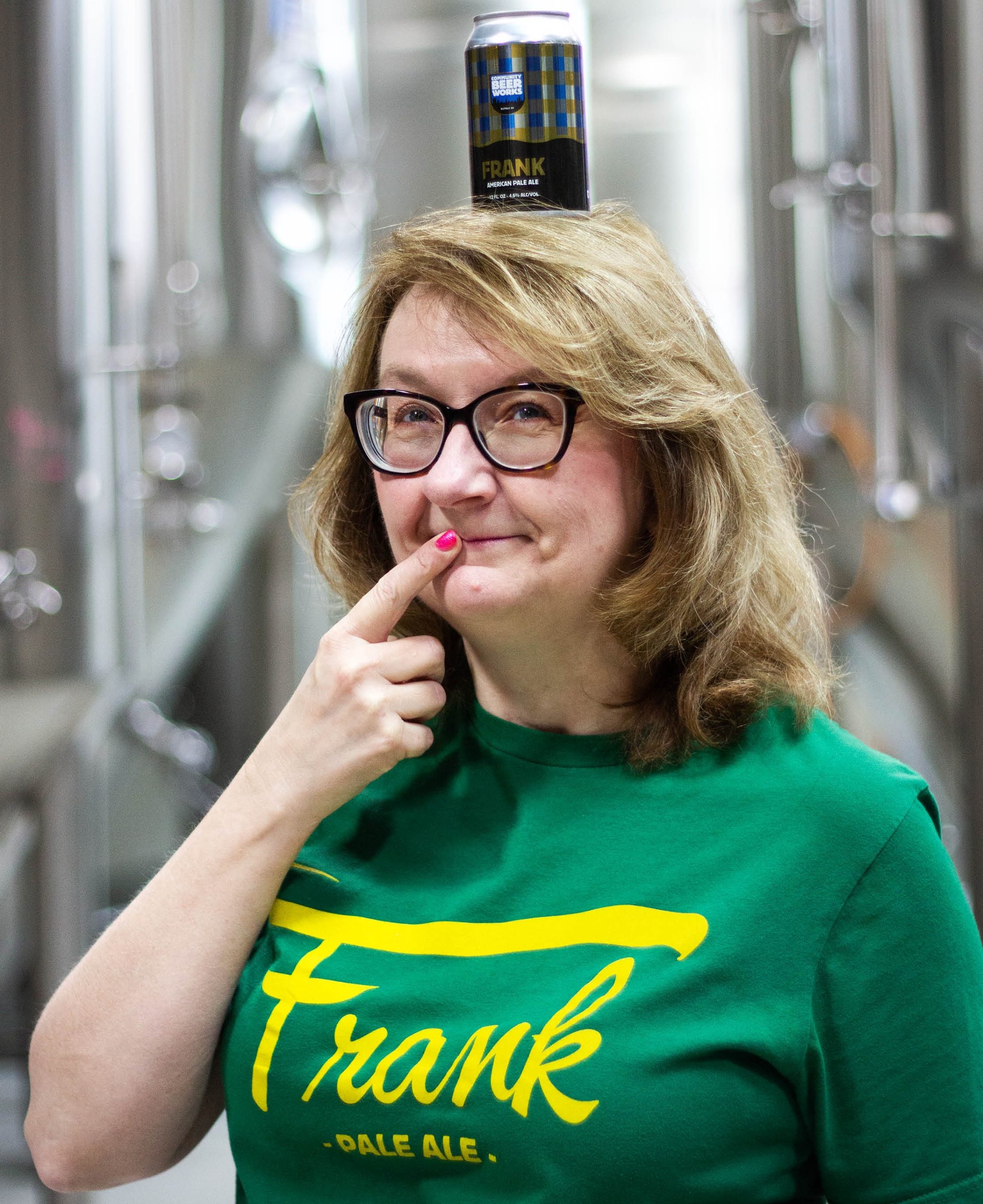 Christine Bettinger
Brand Ambassador and Executive Secretary to Vice President at Community Beer Works
Christine started as an intern Community Beer Works back in 2016 while she was earning her Brewing Science & Services certification. She later became a Brand Ambassador and started sharing CBW's beers with people at festivals and sampling events at stores. ⁠
"The future looks bright for CBW and I am proud to be a part of its history. Drinking locally is important to me as it's an important social structure of a community. ⁠Most communities have a corner pub or a 'hot spot' that is popular to hang out at. This is where friendships are created, business connections are made and support groups indirectly begin." 
Christine's Favorite Beer at CBW: 
⁠"Currently we have Frank on tap, which was the first beer brewed at CBW. It's an American Pale Ale with 4.6% ABV.⁠ It has enough hoppy flavor you want in a beer while still low in the IBU scale. I have been enjoying Frank recently as it is refreshing and a good accompaniment with most foods." ⁠

Lexi Craine 
Chief Operations Officer at Pressure Drop Brewing
Lexi didn't have any experience working in the industry ⁠before joining Pressure Drop Brewing as the Chief Operations Officer. ⁠However, she was a budding craft beer enthusiast with a background in commercial finance. ⁠
Her professional background was the perfect complement to homebrewer Karl Kolbe who was looking to open his own brewery back in 2016. ⁠Together, Lexi and Karl have grown the Pressure Drop to be a much-loved destination for West Coast-inspired beer here in Buffalo. ⁠
"There's so much more that happens in the beer industry than most people know. ⁠There's a lot that goes on behind the scenes and there's jobs to be filled by people from many different backgrounds."⁠
Lexi's Go-To Beers at Pressure Drop:⁠
"My personal favorite is the Space Monkey Series. Any time it's out, that's what I drink until it's gone because it's so limited."⁠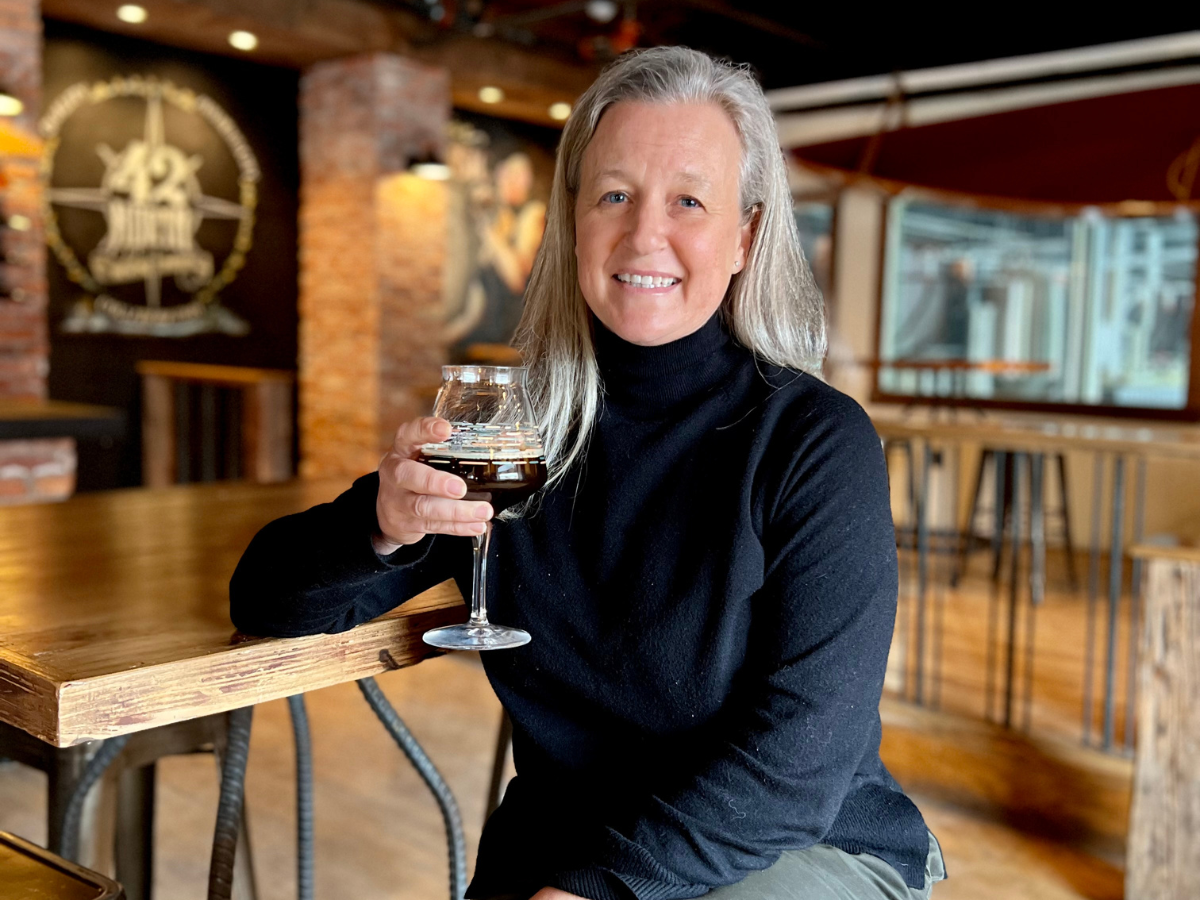 Cathy Cimperman
VP of Business Operations at 42 North Brewing
It's always been about building community for Cathy. 
"I wasn't a beer lover when we started this. It was my husband's passion. ⁠The community aspect of it was really enticing for me and I've really grown to love all types of beer. 
This is much bigger than beer. We really want to stress how important it is to support local. When you do, you're supporting your neighbors and community." 
Cathy and her husband, John, ran an advertising agency for 20 years before opening 42 North Brewing in 2015. 
Their many years of event marketing experience helped them build the community-focused brand that 42 North is today. They continue to proudly support the local music scene and recently launched a campaign focused on encouraging people to listen local and drink local. ⁠
Cathy doesn't have one go-to beer at 42 North. 
"They're all my children. But if you see me drinking in the brewery, I'm probably drinking a dark beer in a teeny tiny glass."⁠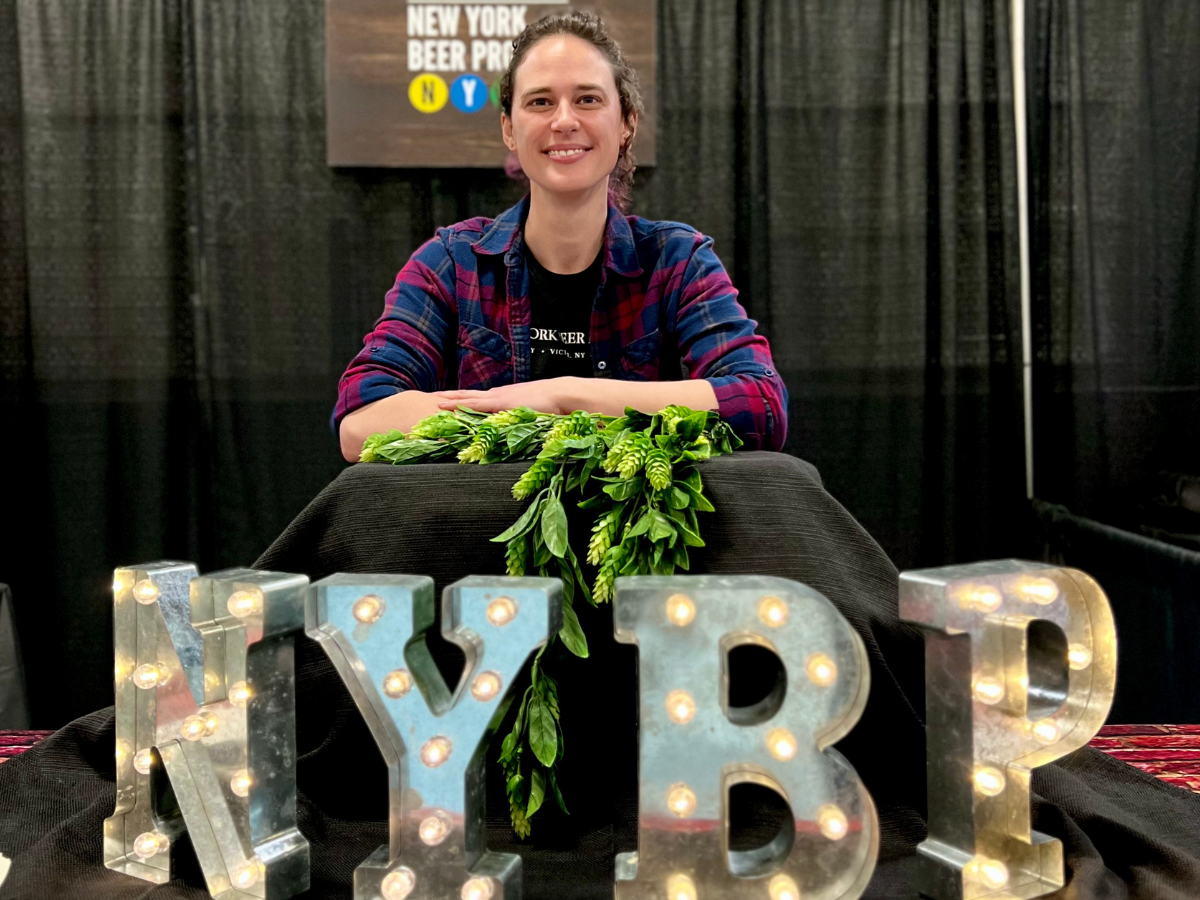 Maggie Hallifax
Brewer at New York Beer Project
Maggie worked as a busser and barback at New York Beer Project for three months before expressing an interest to work in the brewery. When she did, she got hired that day and registered for classes at ECC two weeks later.
"We are only as strong as our community. All the brewers I have met are more than happy to share experiences and knowledge and answer my off-the-wall questions." 
"When I have a beer from a local brewery, I have a better appreciation for all the aspects and Buffalo-specific challenges that brought that beer into existence."
Maggie is also the Financial Liaison for the Buffalo Chapter of Pink Boots Society.
"The opportunity to learn is astounding. The other members, on the forums and in person, are so happy to help you on your journey. The connections to people and finding nuggets of knowledge along the way are truly worth signing up."
Maggie's Favorite Beer at NYBP:
"Lately I have been easing my way into IPAs and find I'm drinking the current version of The One, our experimental NEIPA, after a shift. The flavor and aroma of an IPA really does change from day to day."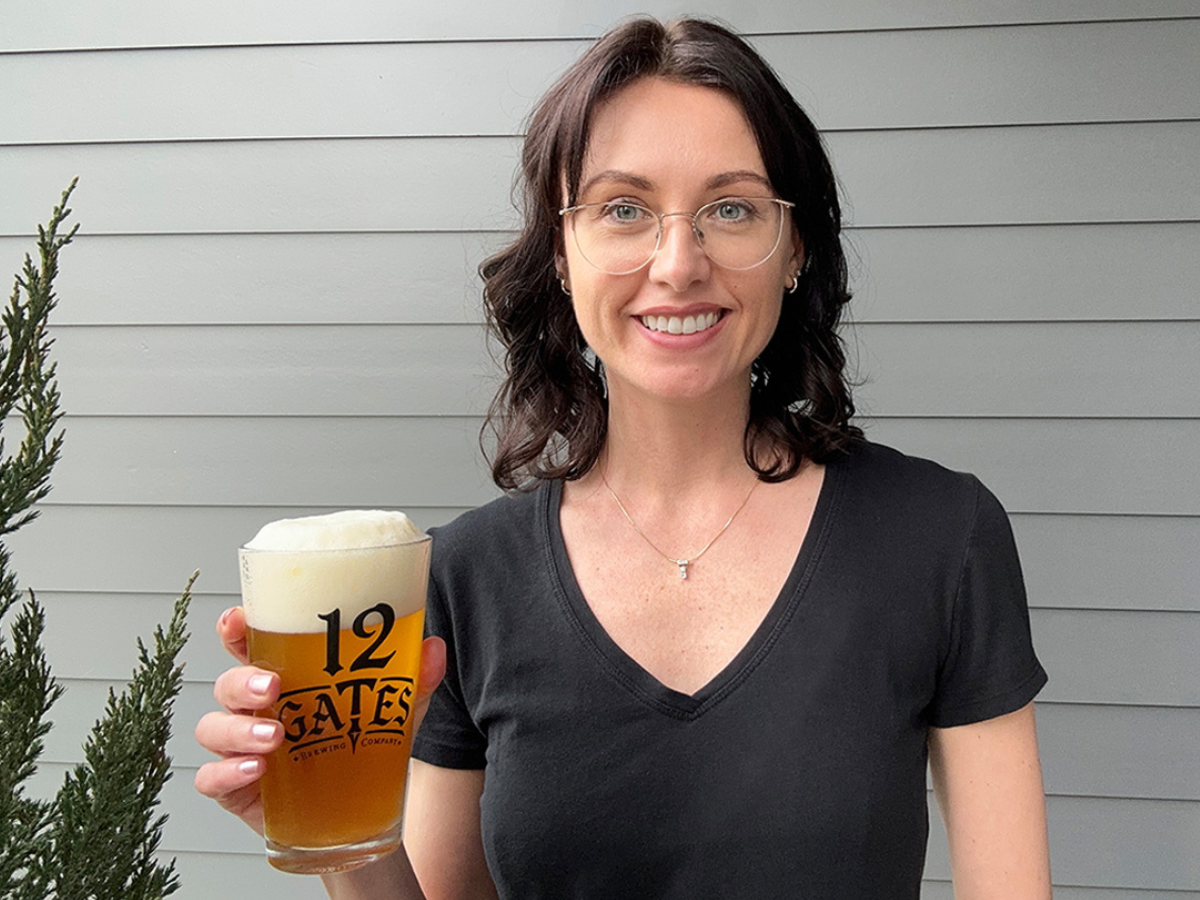 Tessa Lowe 
Marketing Manager at 12 Gates Brewing
As a very visual person, the artistic side of craft beer has always intrigued Tessa. She has years of marketing experience and she's been working with 12 Gates for over 6 years now. She enjoys the creative freedom she has in her current position as Marketing Manager. 
"(12 Gates) has an established brand that leans a little dark and grungy, differentiating itself from other local brands. Exploring new concepts like our Monsters & Myths Series has been fun. We just introduced the first Hazy IPA, Basilisk, and have five more to look forward to this year."
Tessa's Favorite Beer Styles: 
"I like the classics. We just introduced a 12 Gates Lager and Pale Ale to the core mix. Those are my styles of beer, along with West Coast IPAs. If I'm venturing out, I love Lambics."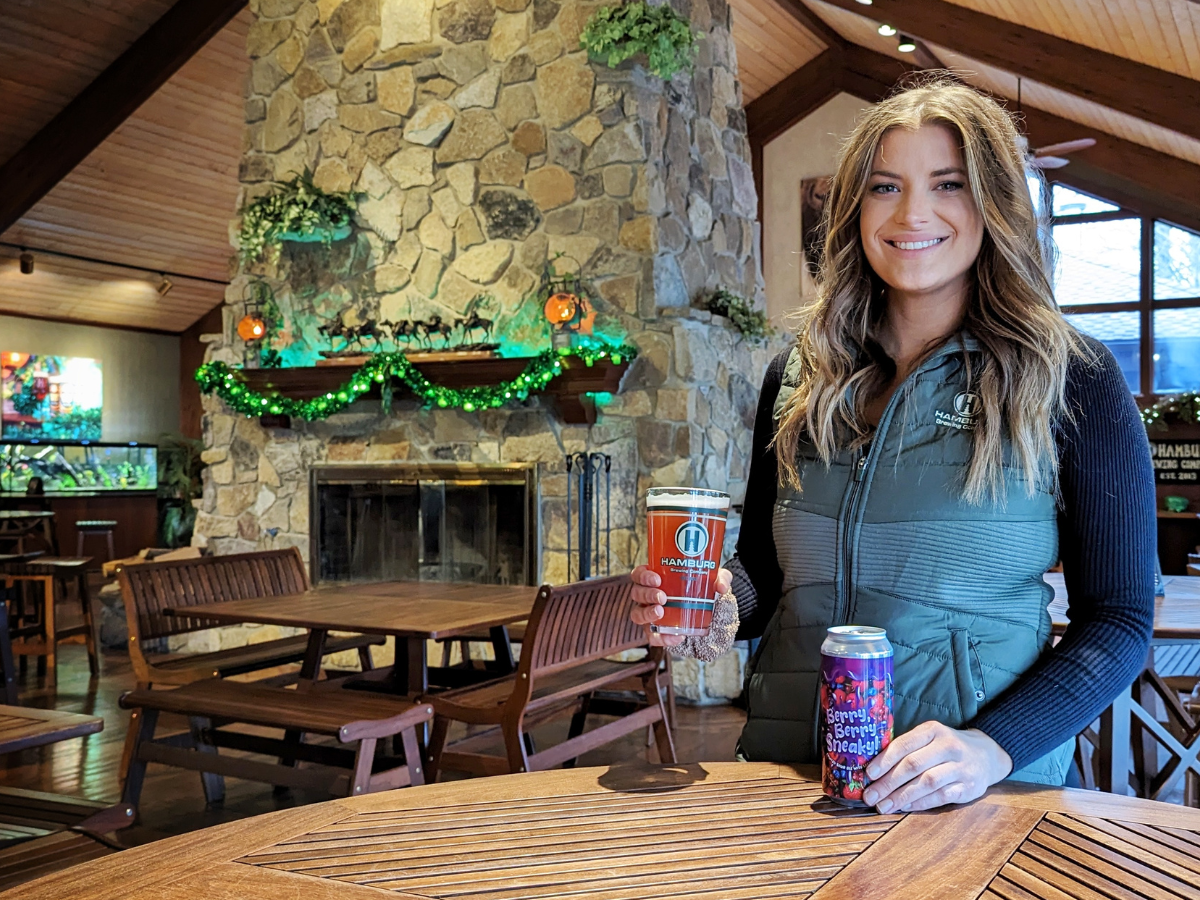 Brittany Anderson
Sales Representative at Hamburg Brewing 
When Brittany started as a full-time bartender at Hamburg Brewing, her love for Buffalo craft beer started to grow. She was recently promoted to Sales Representative. 
"One of my favorite parts of working for Hamburg Brewing Company is the family atmosphere, from the brewers, taproom staff, office, and sales staff everyone feels like family here. The great beer also makes the job even better!"
Brittany's Favorite Beers at HBC: 
"There is nothing better than supporting local breweries and businesses. We have so many local breweries with great beer and cider in this area and it feels great to support one another. I like a little bit of everything, but our Berry, Berry Sneaky or Irish Red are my favorite go-to beers."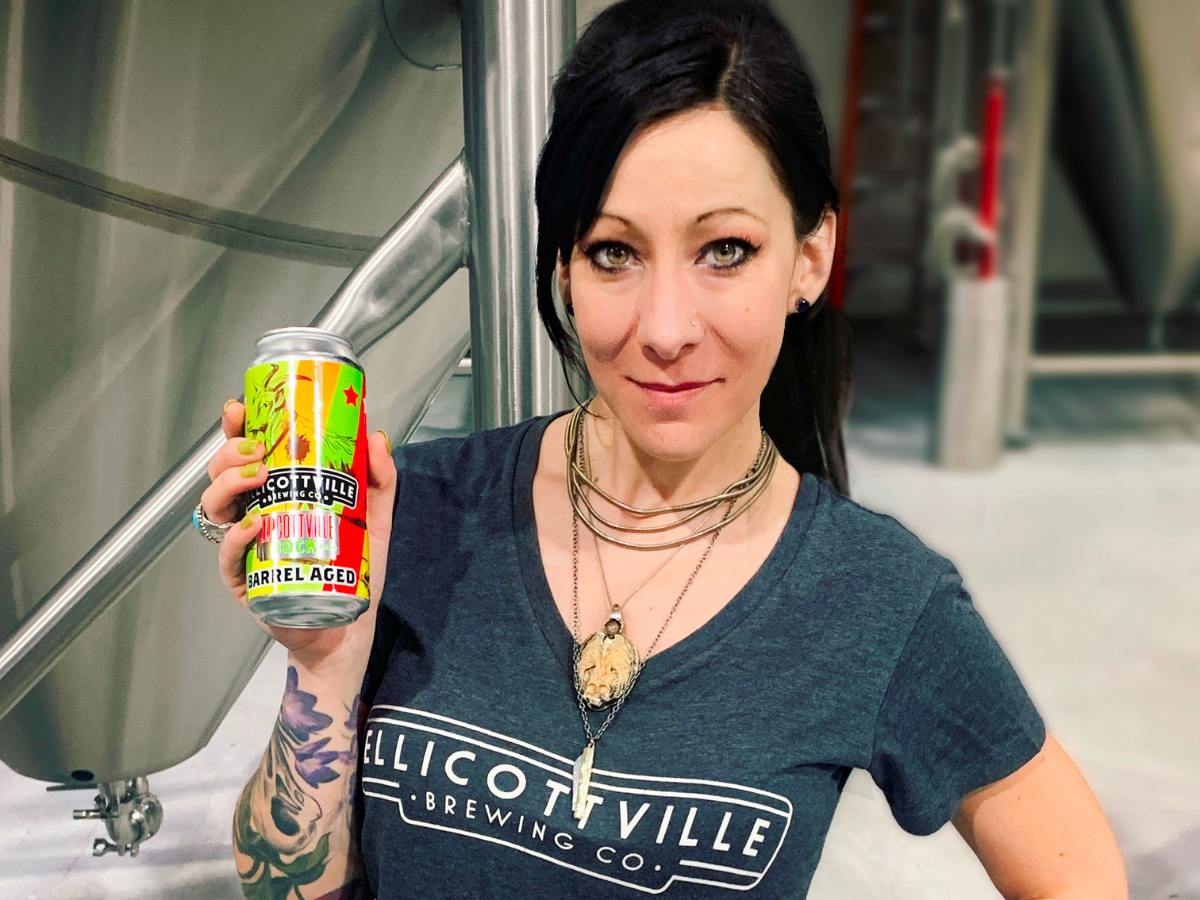 Sara Corsi Staley
Graphic Artist, Designer, & Marketing Lead
 at Ellicottville Brewing 
As a passionate designer and a beer lover, pursuing a career in this industry was a no-brainer for Sara. 
She started as a freelancer before officially joining the team in February of 2020. She enjoys the diversity of projects, scope and depth of daily creative challenges, freedom to experiment, and the company culture at Ellicottville Brewing Company.
"Drinking local delivers a unique experience wherever you may be visiting in the States. At EBC, we use a LOT of locally-sourced ingredients from WNY and NYS, producing flavor profiles you wouldn't really find anywhere else. You get that personal experience and connection with a business when you shop local." 

Sara's Favorite Beers at EBC: 
"It's hard to choose — EBC's current portfolio is expansive, as we distribute across 5 states now.
Currently we have Blueberry Maple Pancake aged in Maple Syrup and Bourbon Barrels that is just outstanding, and slightly different each year. The current Barrel Aged Bock is a total treat. Our sought-after seasonal Raspberry Beret Sour BA is up on deck next."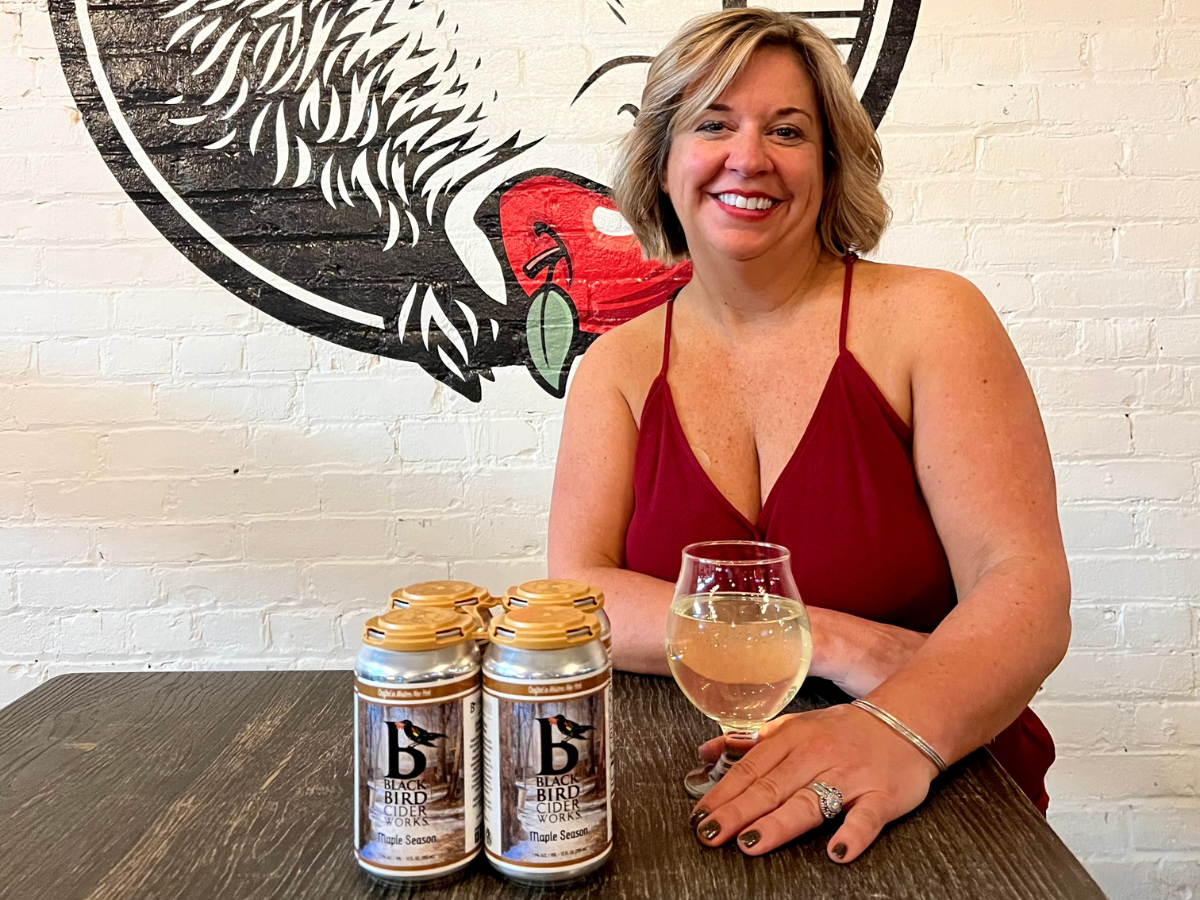 Events Manager at BlackBird Cider Works
Stacie Donovan 
Supporting local has always been part of Stacie's identity. 
"If you ask anybody that knows me, supporting local has always been part of my identity from clothing to services to eateries. These people are my friends, my family and my neighbors. We need to support local as much as possible because it's the fabric of Buffalo!"
Stacie's work with BlackBird Cider Works was limited at first when she met Scott in 2015 since she had her own salon business to run.
When Buffalo Cider Hall opened in 2018, her role greatly increased. She recently went to culinary school to improve their food menu and options for private parties. 
Stacie's Favorite Ciders at BlackBird: 
"My favorite style of cider is definitely more heritage blends. Their bittersweet and bittersharp flavors along with the tannins make it such a spectacular drink! I really pushed for our newest flavor 'Maple Season' because I think it's such a local flavor."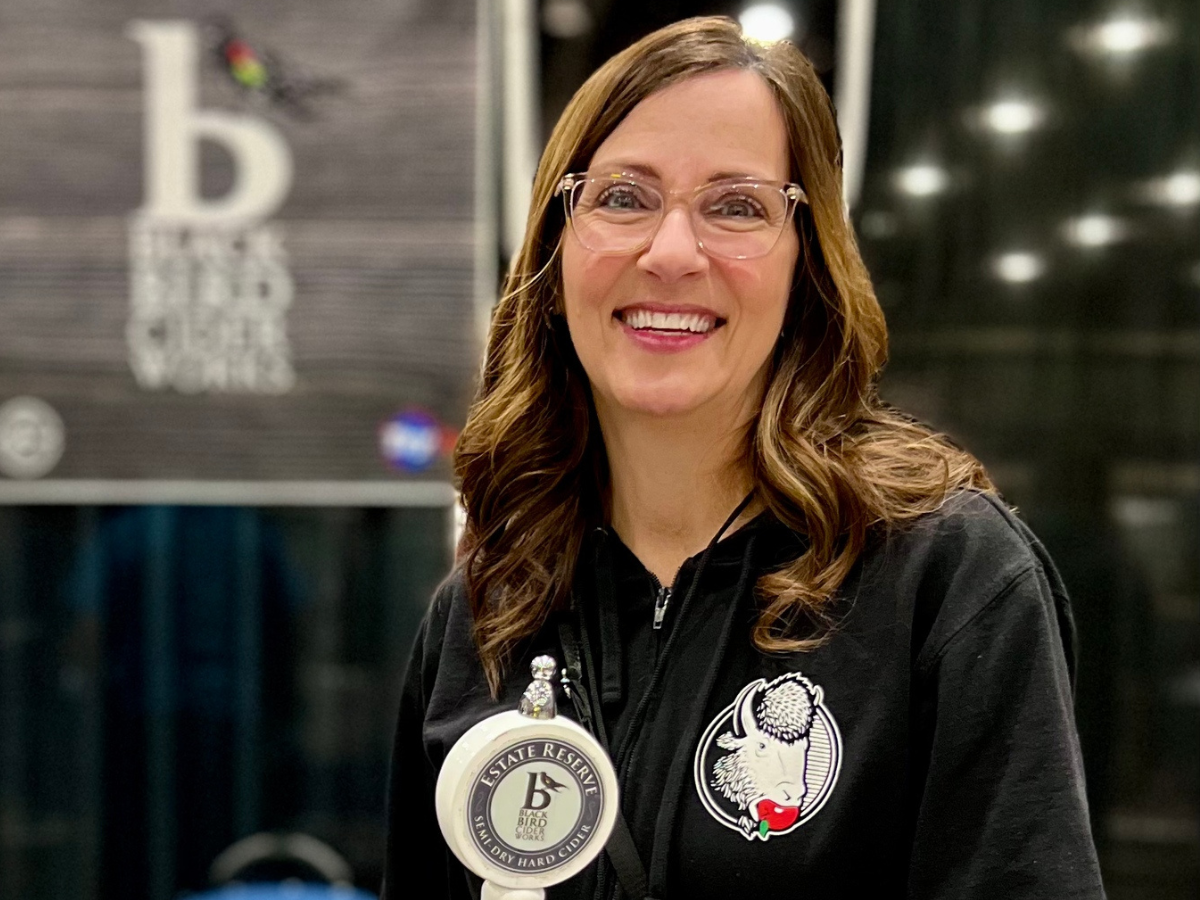 Julie Finley
Brand Ambassador at BlackBird Cider Works
Julie became a Brand Ambassador at BlackBird Cider Works in 2018 and she truly enjoys introducing people to their ciders.  
"I love telling people that we grow our own apples, right in Barker, NY, so our cider truly is farm to table."
Julie's Favorite Cider at BlackBird: 
"My favorite cider right now is our Red Barn. It is wild fermented, sweet and has hints of apricot." 
"Drinking local is so important to me because community is so important to me. If we can support each other on this level, why wouldn't we? I feel lucky to be in this industry with some pretty amazing women."
Drink Local in Buffalo
When you choose local beer in Buffalo you're supporting the people and places you know and love as well as the local community as a whole. 
So when you're shopping for craft beer in Buffalo, look for local brands at bottle shops, beverage stores, and grocery stores. If you're drinking at a craft beer bar in Buffalo, ask the bartender what local options they have on tap!