The unofficial start of the summer is here and we're celebrating with local beer. If you're looking for Buffalo beer and cider for your Memorial Day weekend celebrations, we made a list for you.
Blackberry Gose
Brewed by Hamburg Brewing
ABV: 3.8%
This refreshing pink nectar is made for day drinking. It's brewed with blackberries, sea salt, and coriander and it's ultra-low ABV makes it an extremely crushable beer.
Unbelievable Sour Ale
Brewed by Resurgence Brewing
ABV: 5.0%
This beer was brewed in celebration of our nation. It features black currant, mango, and sweet cherries to create a refreshing combination to enjoy this holiday weekend.
FLO-Mingo
Brewed by 12 Gates Brewing
ABV: 5.0%
This summertime staple features cherry, strawberry, raspberry, and pomegranate flavor that's really refreshing on a sunny day.
Aunt Gladys
Brewed by Pressure Drop Brewing
ABV: 5.5%
This fan favorite is reminiscent of the Loganberry flavor that locals know and love. It has notes of raspberry and blackberry upfront, followed by a full body and puckering sour at the end.
Red, White, & Blueberry
Brewed by Steelbound Brewing
ABV: 5.0%
This beer's packaging is appropriately patriotic and it's fruited with raspberry, blueberry, and coconut to create a true red, white, and blue experience.
Mango Rays
Brewed by Southern Tier Brewing
ABV: 5.0%
This easy drinker was made for soaking up the sunshine in the summertime. It features vibrant notes of mango balanced with wheat and subtle malts.
Buffaloha
Brewed by Flying Bison Brewing
ABV: 5.5%
This Fruited American Wheat will transport your taste buds to a beautiful tropical paradise. It's finished with passionfruit and pineapple that's equally refreshing and flavorful.
Let's Go Pils
Brewed by Community Beer Works
ABV: 4.2%
If you're looking for a crowd pleaser, this Pilsner is the perfect pick. It's a very dry, crisp, and brilliantly clear beer brewed in the German tradition with an American twist.
Solshine
Brewed by 42 North Brewing
ABV: 4.5%
This summer seasonal is bright and crisp with a hint of citrus. It's brewed with sweet orange peel and a secondary fermentation on real tangerine.
Super Freak
Brewed by Thin Man Brewery
ABV: 5.8%
If you're looking for a hop-packed beer that's juicy and beautifully hazy, this easy-drinker IPA can be enjoyed all day long.
Dayburner
Brewed by Big Ditch Brewing
ABV: 4.9%
This brighter, more drinkable version of their tried-and-true is refreshing, sessionable and full of orange and tangerine hop flavor.
Weed Wacker
Brewed by Ellicottville Brewing
ABV: 5.0%
This beer was brewed to keep you hydrated on especially hot days. It's light, refreshing, and crisp, with a hoppy bite and a lower ABV.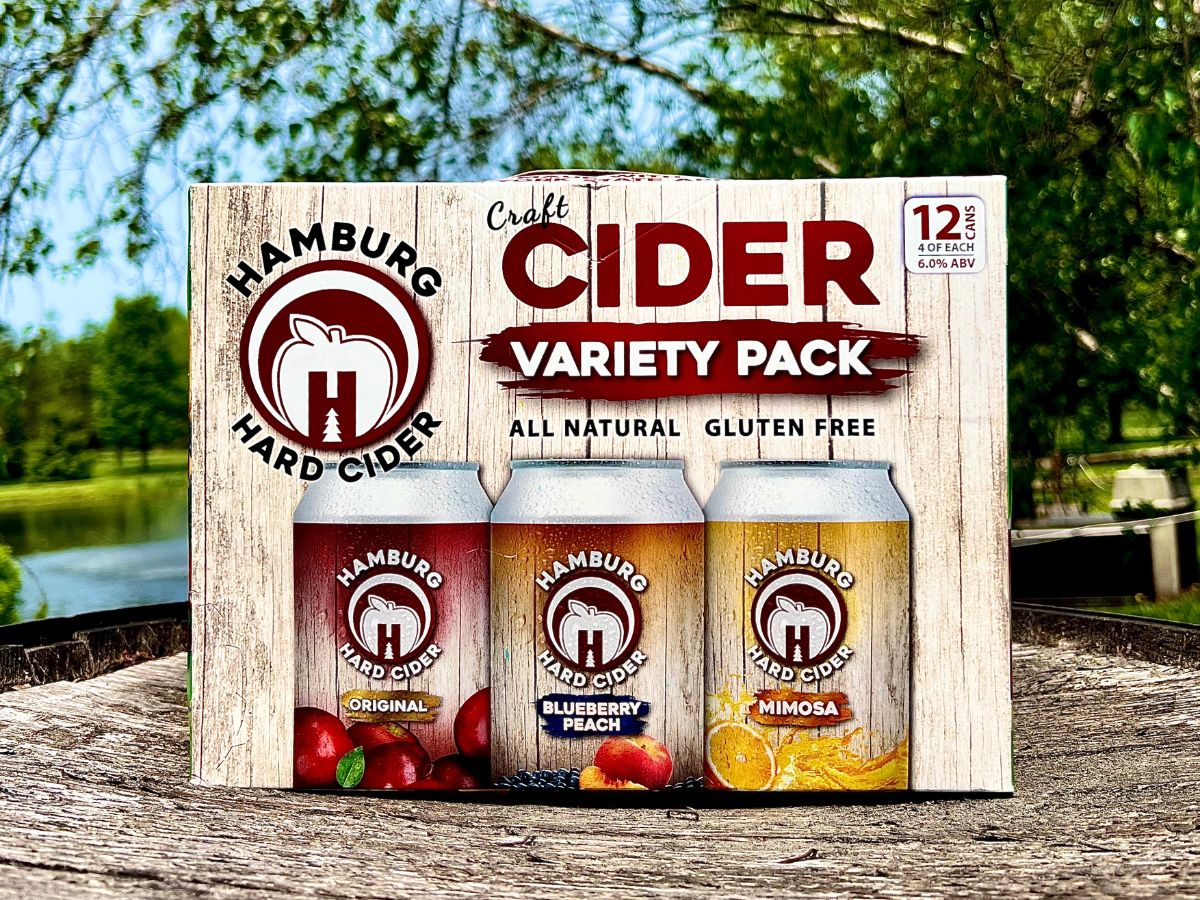 Cider Variety Pack
Brewed by Hamburg Brewing
ABV: 6.0%
If there's cider drinkers on your guest list, add local cider to your Memorial Day shopping list. This Variety Pack comes with 3 different ciders and each one is crafted with locally sourced New York State apples.
Lakeside Loganberry
Brewed by BlackBird Cider Works
ABV: 6.5%
Many Western New Yorkers share a love for Loganberry. This Semi-Dry Cider is bursting with that familiar fruit flavor and pairs perfectly with picnics with family and friends.
Drink Local for Memorial Day Weekend
Whether you're hosting or attending a Memorial Day party, visit your local beverage stores to stock up on craft beer in Buffalo.
You can find a variety of Buffalo craft beer and cider at grocery stores, beverage stores, and bottle shops around Buffalo. If you're celebrating at a craft beer bar in Buffalo, be sure to ask your bartender what's local.