Spring is here! The start of this season is exciting for many reasons.  We are looking forward to warmer sunnier days ahead and spring marks the beginning of a new season for craft beer in Buffalo.
If you're looking for Buffalo beer and cider that's perfect for springtime sipping, here's our spring bucket list. 
Our Buffalo Craft Beer and Cider Picks:
Mary Gose Round
Brewed by Ellicottville Brewing 
ABV: 5.0%
This Fruited Kettle Sour is brewed with a rich combination of dark fruits including black currant and raspberries and infused with black volcanic sea salt. It's full of rich fruit flavor yet fairly light bodied and exceptionally drinkable.
2XHAZE
Brewed by Southern Tier Brewing
ABV: 8.2%
The latest release in the 2XSeries is hazy golden orange and full of tropical flavor. It's brewed with an absurd amount of hops (three times more than a typical IPA) and dry-hopped on four different days. Think haze for days!
Orange Let's Go Pils
Brewed by Community Beer Works
ABV: 4.2%
The latest and greatest version of Let's Go Pils is refreshingly citrusy and very drinkable. This Fruited Pilsner is brewed with the finest pilsner malt, flaked corn, German hops, and Mandarin and Navel oranges.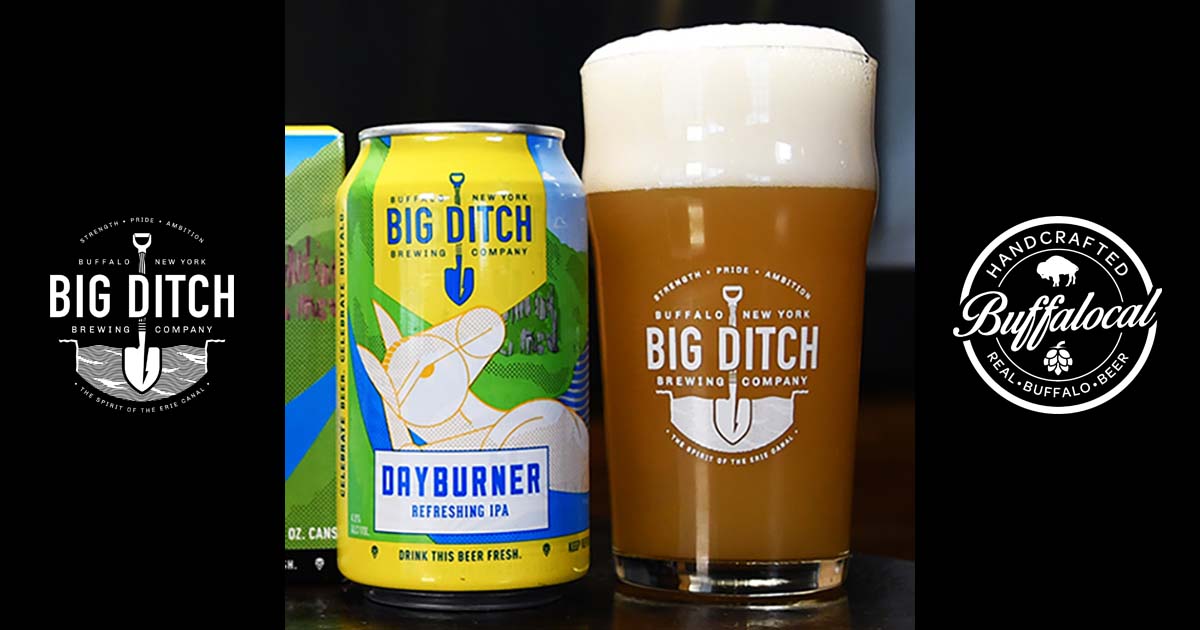 Brewed by Big Ditch Brewing
ABV: 5.4%
This Session IPA is made for drinking all day long! Dayburner is full of citrus flavor and its lower ABV makes it super sessionable. 
Space Monkey Ep. 7 Space Monkey Awakens
Brewed by Pressure Drop Brewing
ABV: 9.0%
The latest in Pressure Drop's Space Monkey series is a Double Dry Hopped Imperial IPA. It's sticky and skunky, with dank, pineapple-candied hops and dangerously drinkable for a 9.0% brew. 
Gose Out Like A Lime
Brewed by 42 North Brewing
ABV: 5.6%
This Fruited Gose was made for springtime sipping! It's brewed with strawberries and limes which create a subtle tartness that's balanced with sweetness and a touch of lactose for a smoother mouthfeel. 

Brewed by 12 Gates Brewing
ABV: 5.0%
This Fruited Kettle Sour features cherry, strawberry, raspberry, and pomegranate flavors. Think very berry and not too tart. 
Brewed by Flying Bison Brewing 
ABV: 5.2%
This year's first batch of Buffalo Kölsch has arrived! As one of the most drinkable styles on the planet, it's made for drinking in the springtime. You expect a light body and clean finish much like what you'd find in Cologne, Germany. 
Buy The Berries
Brewed by Steelbound Brewery 
ABV: 5.0%
This award-winning Blueberry Wheat is made with 100% all natural blueberries. It's crisp and clean with a bright flavor throughout.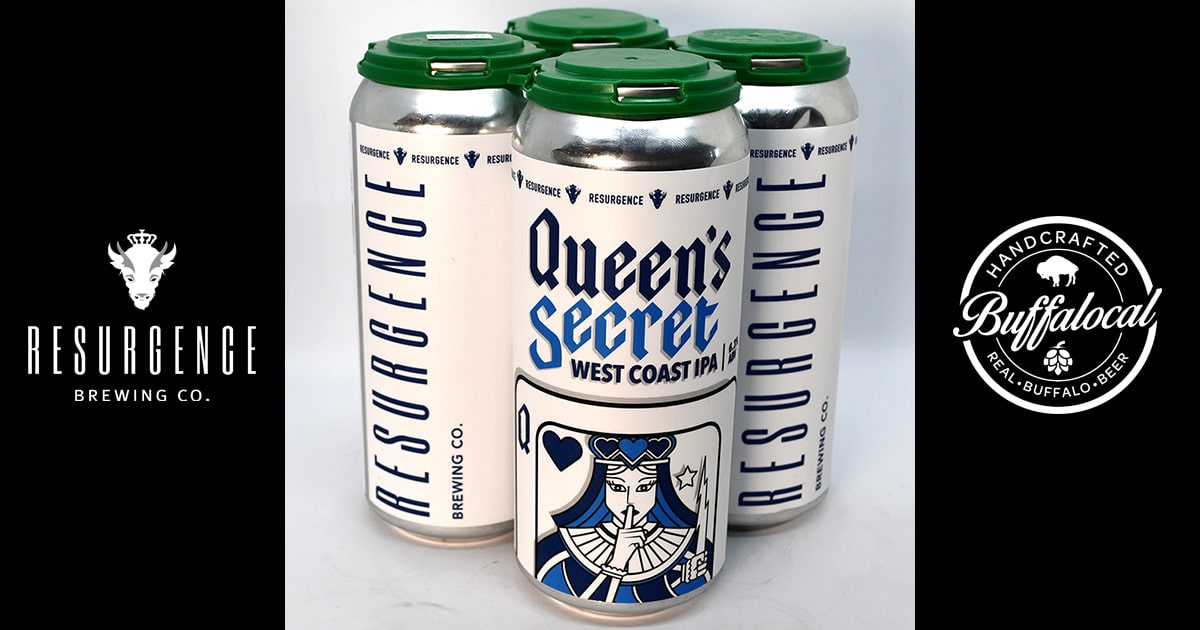 Queen's Secret
Brewed by Resurgence Brewing
ABV: 6.2%
This West Coast Style IPA is old school in the best way possible. You can expect a punch in the mouth of hops just like the good ole' days.
Field Blend
Brewed by Blackbird Cider Works
ABV: 5.2%
This Semi-Sweet Cider was made in celebration! BlackBird Cider Works is celebrating their 10th anniversary with the release of Field Blend which combines apples and pears with a touch of tart quince. 
Blueberry Peach Hard Cider
Brewed by Hamburg Brewing 
ABV: 6.0%
This Semi-Dry Cider is bursting with juicy notes of blueberries and sweet peaches. The fruity fresh pairing is simple, sweet, and juicy which is perfect for the warmer days ahead. 
Carrying Green Gose
Brewed by West Shore Brewing 
ABV: 4.2%
Imagine drinking a boozy ginger ale with a hint of lemon flavor. This Gose is conditioned on candied ginger and blended with limoncello and ginger ale spices to create a light, dry brew that's tart and slightly salty.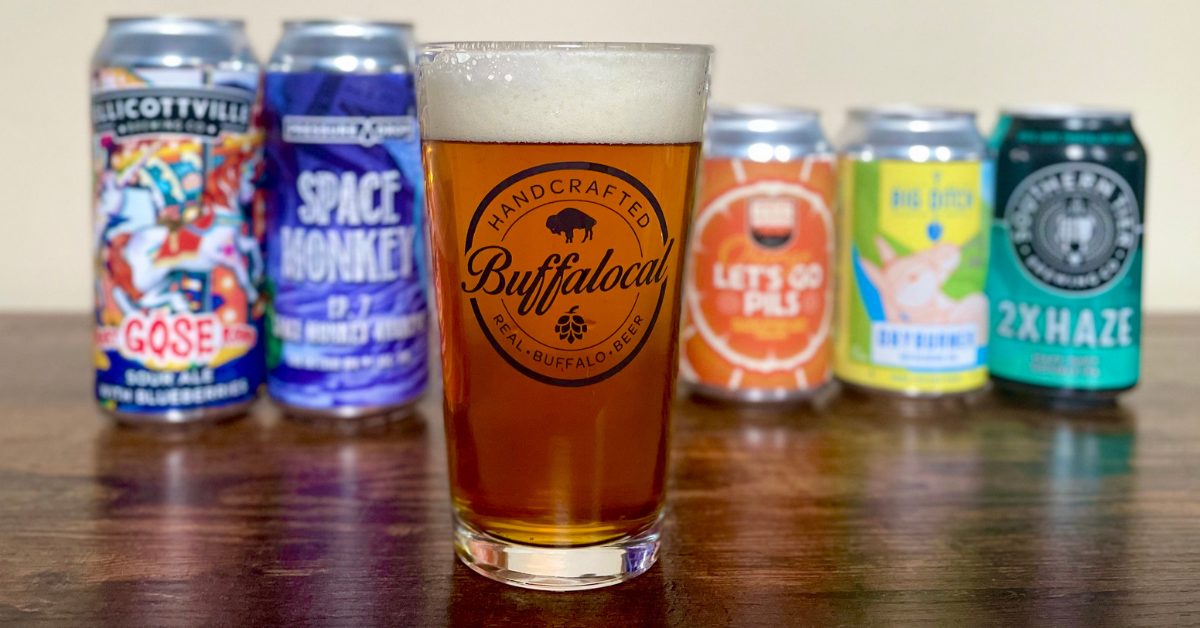 Look for Buffalocal
You can find these springtime picks at your favorite craft beer bars in Buffalo and wherever local beer in Buffalo is sold including bottle shops like Consumer's and grocery stores like Tops and Wegmans.