The best way to spread holiday cheer is by drinking more craft beer!  If you're hosting Thanksgiving, Friendsgiving, or Christmas this year, add Buffalo beer to your shopping list. 
When it comes to beer in Buffalo, you can always count on our local breweries for wonderful recommendations. 
That's why we asked the brewers from Buffalocal brands to share their favorite Buffalo craft beer and cider for the holiday season with us.
Here's what they had to say: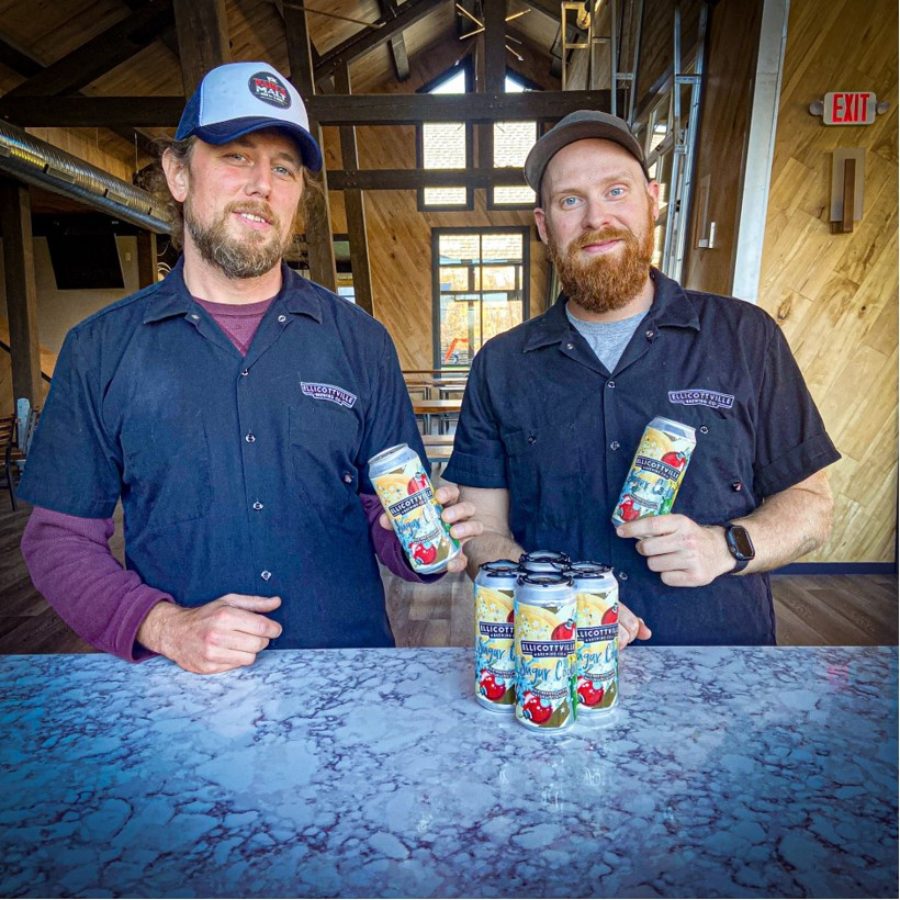 Andrew Kubiak, Production Manager & Steve Boucher, Head Brewer
Steve's Picks:
Pumpkinville, Harvest Ale
"This scrumptious Pumpkin Harvest Ale with notes of cinnamon, nutmeg and vanilla pairs nicely with a range of traditional fall dishes, including ravioli, slow-cooked meats, chili, and seasonal desserts."
Sugar Cookie, Pastry Ale
"This Pastry Ale with ribbons of vanilla, creamy biscuit, and a huge aroma of fresh baked sugar cookies has a unique and delectable flavor profile that's perfect for holiday parties, food pairings, and gift giving."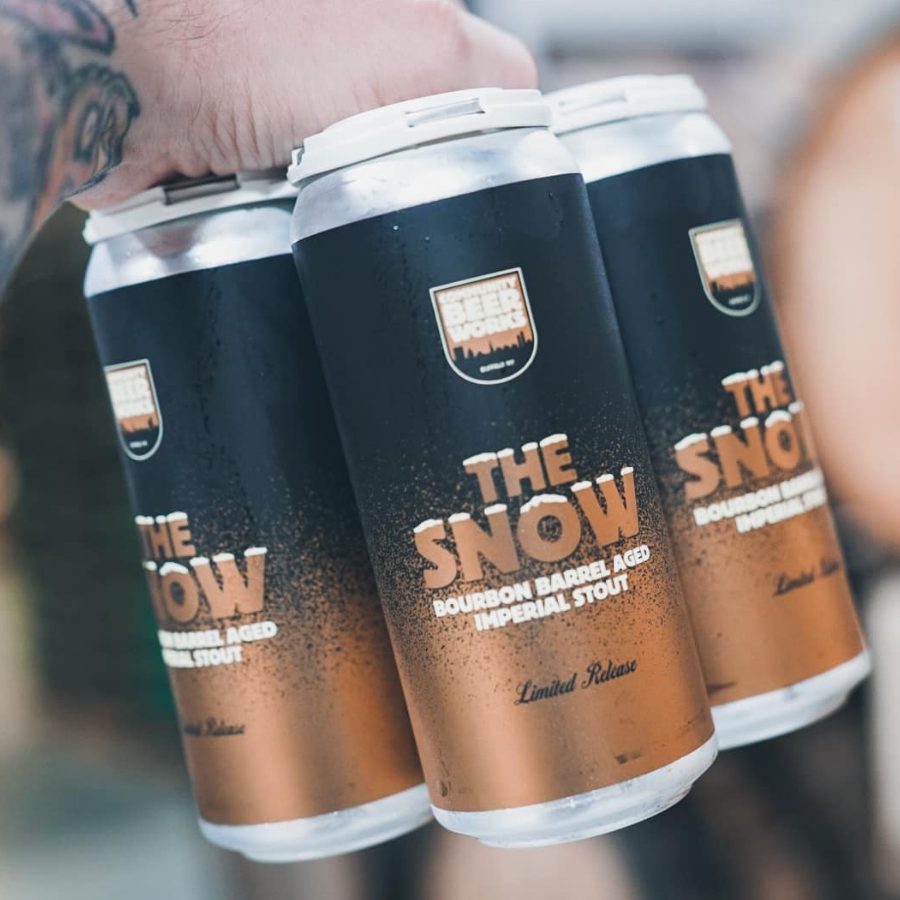 Ryan Demler, Director of Brewing Operations
Ryan's Picks:
The Whale, Brown Ale
"It's a quintessential food beer for a quintessential food holiday. The low bitterness, full, smooth malt character and subtle roast make it a perfect pairing for those roasted root veggies and turkey as well to wash down all those pies. Yum!"
Bourbon Barrel-Aged The Snow, American Imperial Stout
"Our Imperial American Stout is honestly a year-round favorite for me, but with the rich flavors of vanilla, Bourbon, and a hint of oak from the barrel-aging blending seamlessly with our full, malty base it's a tremendous warming, rich beer for cold days, reflection, and moments of gratitude."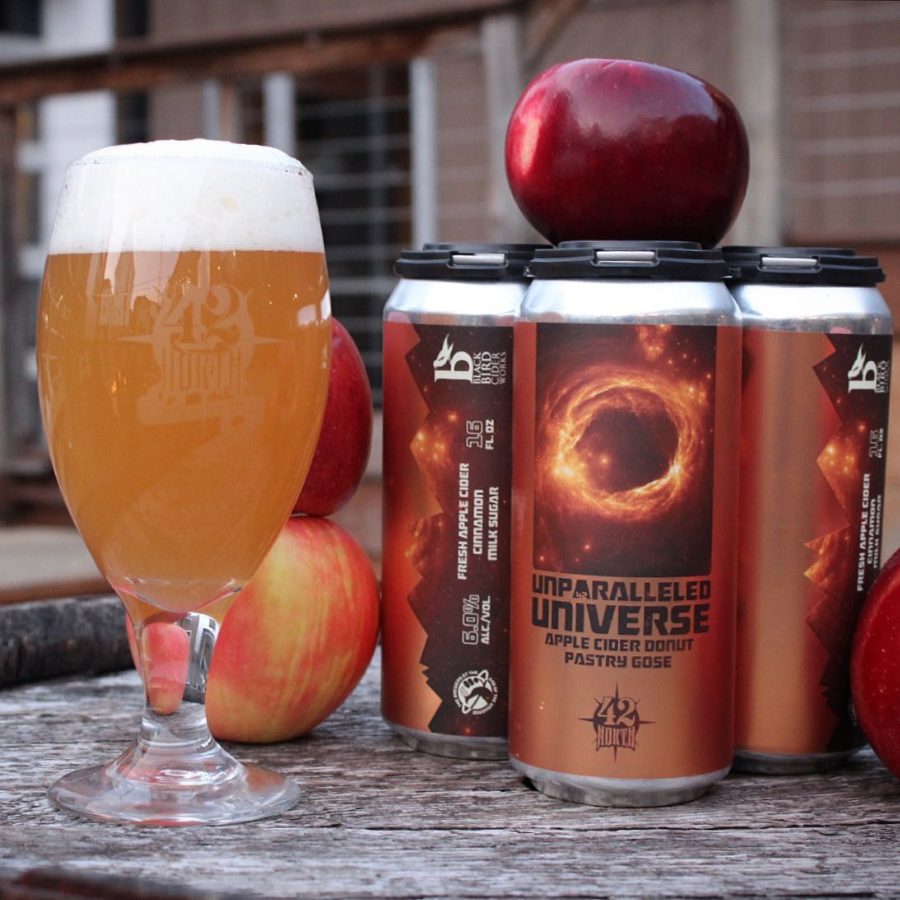 Matt Matuszewski, Head Brewer
Matt's Picks:
Unparalleled Universe, Apple Cider Donut Pastry Gose
"Because what's Thanksgiving without dessert? And what's fall in WNY without apple cider and donuts?"
Yodeler, Winter Ale 
"This Spiced Amber Ale that was crafted for the winters of Western and Central New York. Yodeler, featuring hints of ginger, cinnamon, and a touch of vanilla, promises to be the ideal winter sipper after a day on the slopes and trails."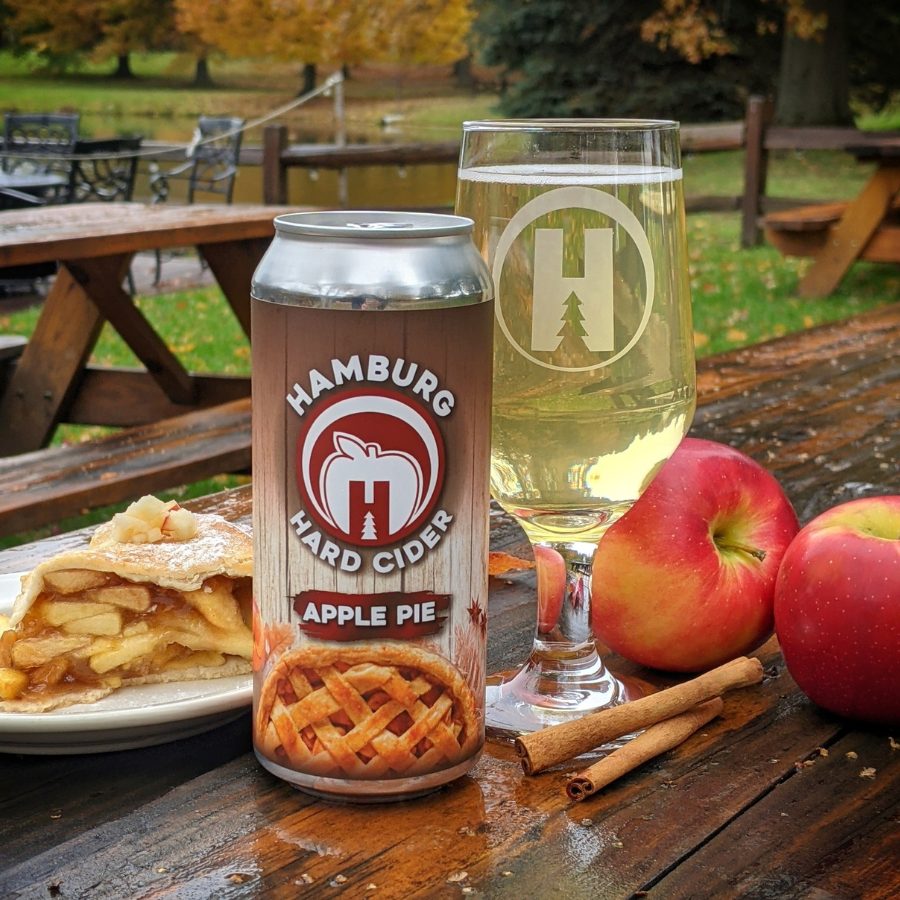 Jason King, Head Brewer
Jason's Picks:
OMS, Oatmeal Milk Stout
"Our Oatmeal Milk Stout is one of my favorite beers for the holiday season. A sweet and creamy mouthfeel from oats and milk sugar pairs great with the roasty notes from the malt."
Apple Pie, Hard Cider
"Sam Costa, our head cider maker, created an Apple Pie Cider last year and it's great for the holiday season. It's semi-sweet and packed with aromas of graham cracker, cinnamon, vanilla, and nutmeg."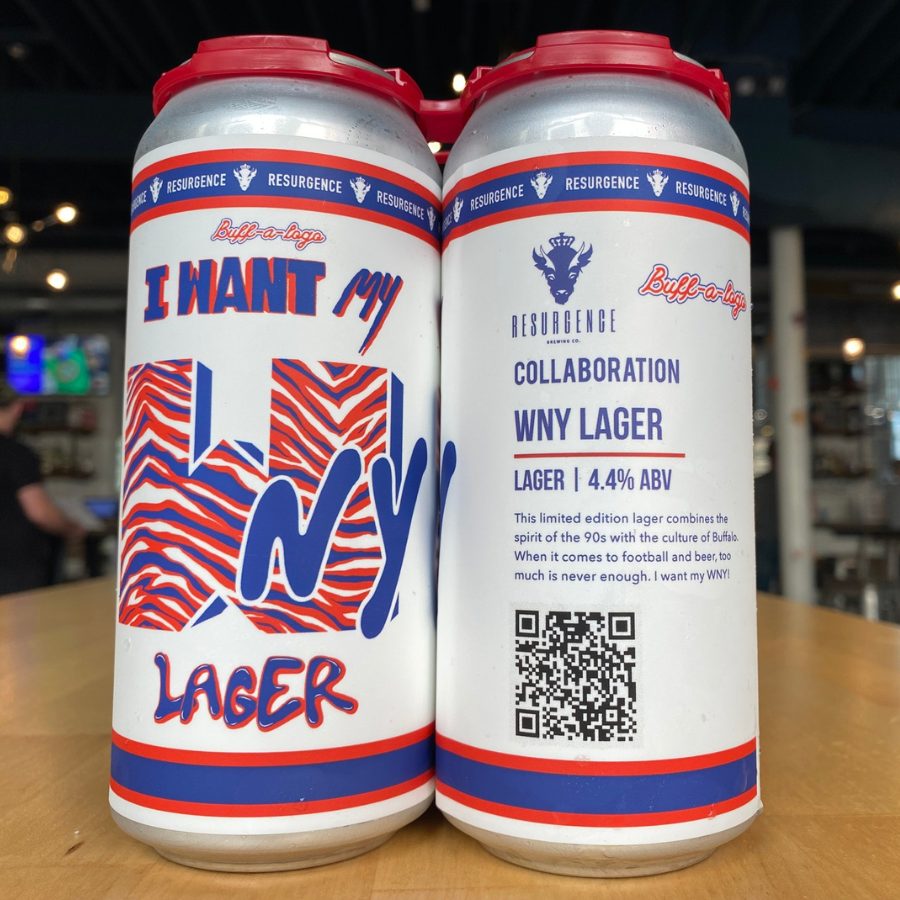 Nick Torgalski, Head Brewer
Name's Picks:
I Want My WNY Lager, Pilsner 
"I would have to say my top choice for Thanksgiving beer would be our I Want My WNY Lager. It's so light and crisp. You can pair it with any meal as well as wash down all those holiday snacks without getting filled up." 
Buffalo Breakfast Stout, Stout
"My top Christmas beer would be our yearly collab with Buffalo Brew Pub. Buffalo Breakfast Stout is a stout aged on oak chips, cocoa nibs, and maple coffee. A little coffee and booze is exactly what everyone needs in order to deal with family and screaming kids all morning!"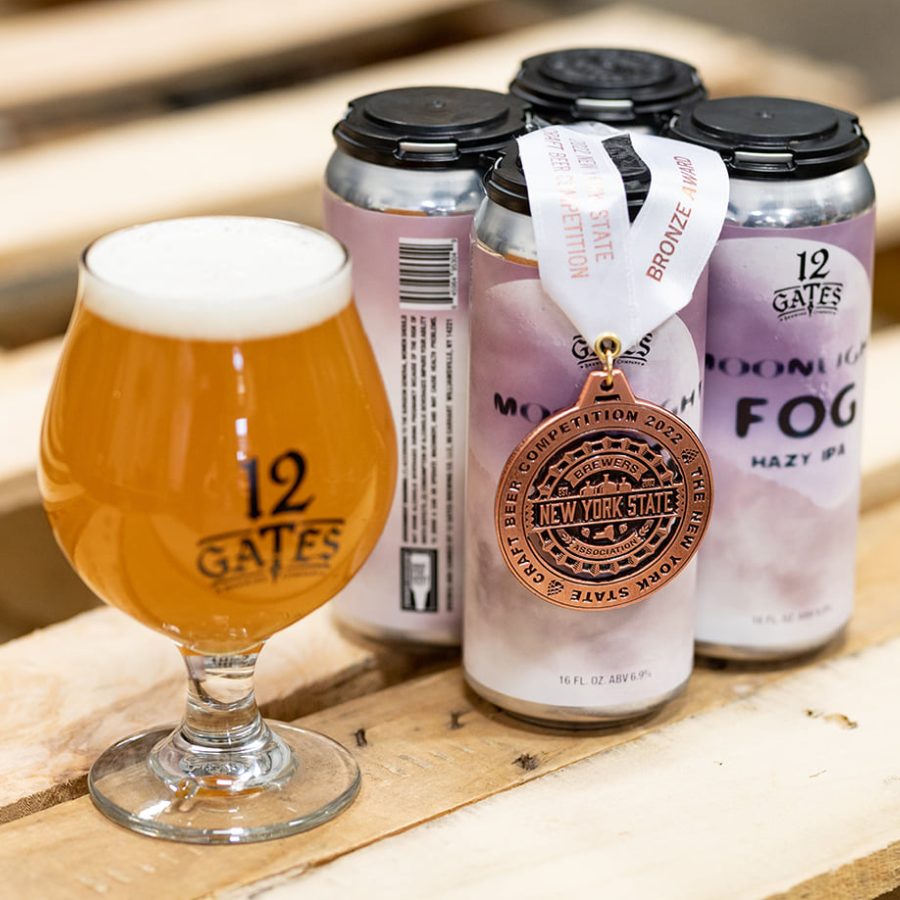 Matt Gordon, Head Brewer
Matt's Picks:
Moonlight Fog, Hazy IPA
"This NYS award-winning Hazy IPA has everything you want and need for the holiday season. The holy trinity of hops work so well together to make a citrus juicy explosion of pure joy with every sip."
Half Gone, Winter Spiced Amber Ale
"Is anything more Christmas-y than gingerbread? This malty sweet Amber Ale is spiced with ginger, nutmeg, allspice, and cinnamon for a great holiday aroma and flavor."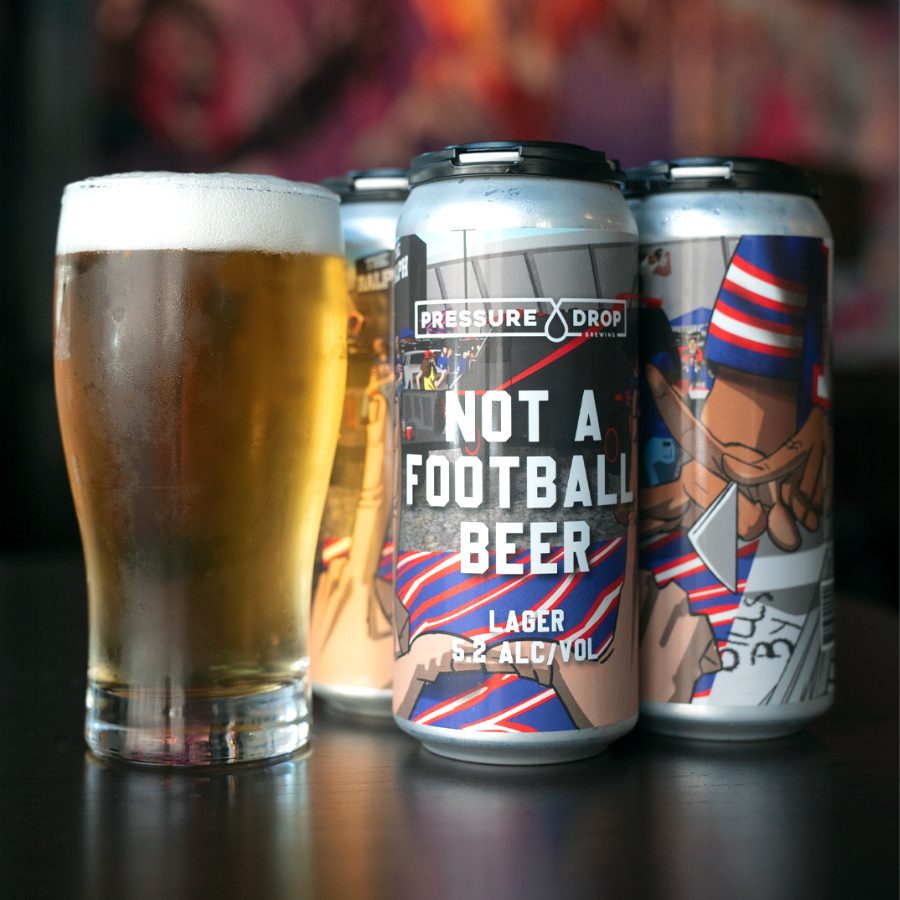 Karl Kolbe, Head Brewer
Karl's Picks:
Not a Football Beer, Light Lager
"My top choice for Thanksgiving is our Light Lager, Not a Football Beer. It has a clean, crispy body, is mild on hop character, and has a low ABV, making it great for enjoying with a hearty meal following an afternoon of, you know, not watching football." 
Greetings From The North Pole, Chocolate Milk Stout 
"My favorite beer for Christmas is our Chocolate Milk Stout called Greetings from the North Pole. 7% with big chocolate notes makes this the perfect beer to warm you up."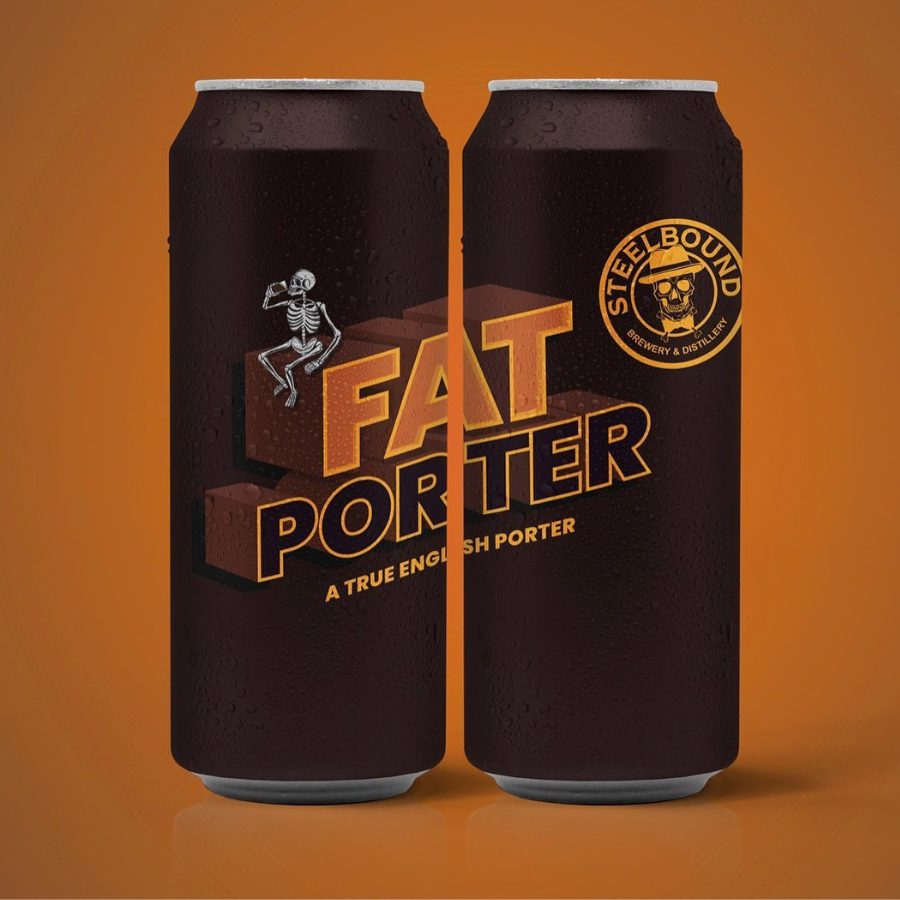 Erik Roesser, Head Brewer
Erik's Picks:
Fat Porter, English-Style Porter
"For Thanksgiving, I would pick our Fat Porter. The notes of coffee, chocolate, and light toffee pair great with a big Thanksgiving meal."
Easy Lager, American-Style Lager
"For Christmas, I tend to go lighter. Festivities around Christmas require a little control, so a nice 4.0% crusher you can drink with friends and family is the perfect beer for the holidays for me."
Drink Local on Holidays
If you're looking for local options to bring to your holiday gatherings, start with these recommendations from local brewers. 
You can find their favorites locally when you're shopping for craft beer in Buffalo at local bottle shops, beverage stores like Consumer's and Premier Gourmet, and grocery stores like Wegmans and Tops. 
You can also find these local recommendations on tap when you're visiting your favorite craft beer bars in Buffalo with family and friends.