Drinking on a patio is more fun with friends. If your favorite drinking companions happen to be furry and four-legged, finding dog-friendly patios to visit is a must. 
But just because a place has a patio doesn't mean your pet can come. Before you bring your dog to any patio, you need to do a little research. 
Many breweries and craft beer bars in Buffalo are dog-friendly. We've made a list of Buffalo craft beer destinations that are currently open and welcoming pups on their patios this summer. So if you're a Buffalo beer lover and dog owner, this is the list you need in your life. 
80 Earhart Drive, Williamsville
25 Pine Street, East Aurora
155 Chandler St Suite 4, Buffalo
520 7th Street, Buffalo
28 Monroe Street, Ellicottville 
727 Elmwood Ave, Buffalo
6553 Boston State Road, Hamburg
88 W Chippewa Street, Buffalo
55 Chicago Street, Buffalo
2072 Stoneman Circle, Lakewood
6933 S Transit Road, Lockport
10995 Main Street, Clarence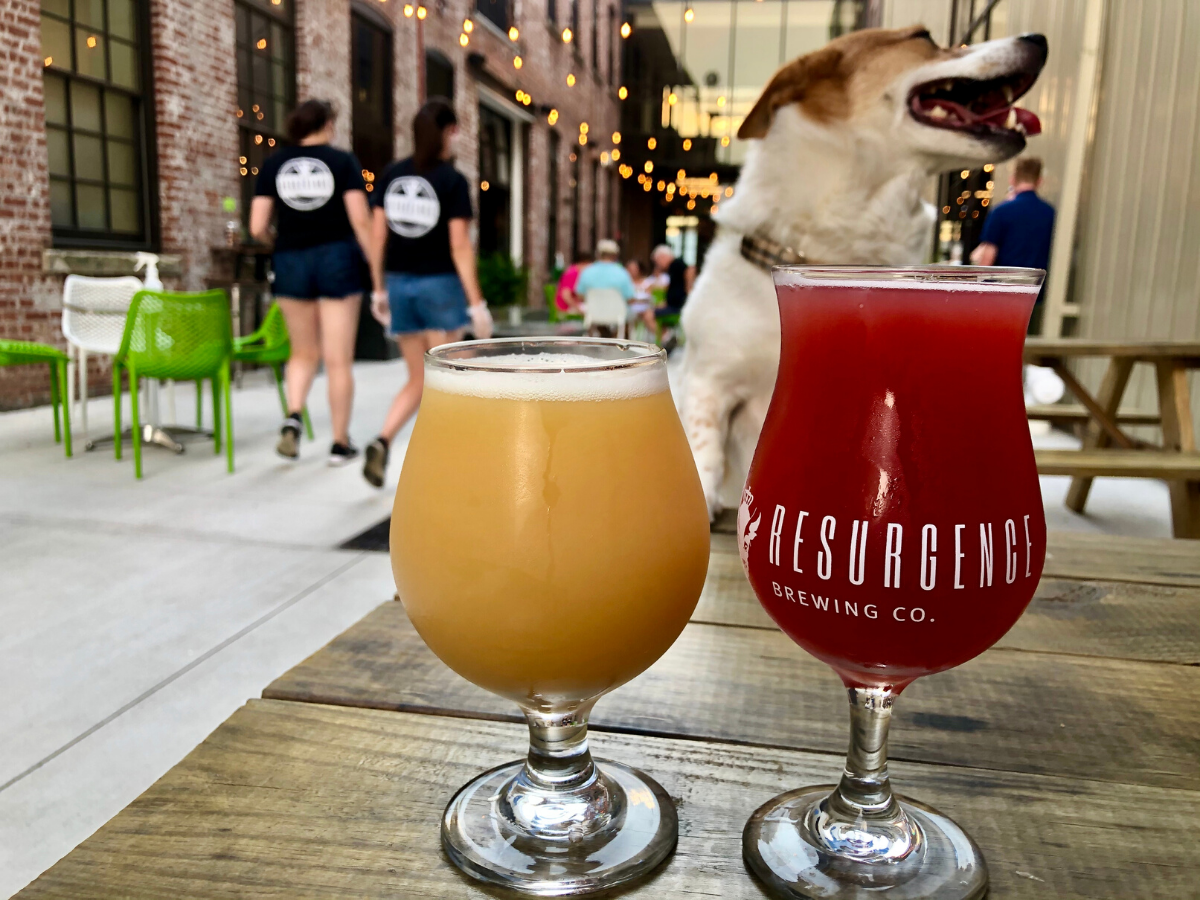 Proper etiquette is super important whenever you visit a patio with your pup. If the patio you're visiting is concrete or pavement, bring a towel or small blanket for your pup to lay on so he or she doesn't overheat.
And of course, always bring a reliable leash. Some dog-friendly patios will provide water bowls, but others won't. To be on the safe side, bring a dish and ask for an extra glass of water for your pup.
We are all about promoting beer in Buffalo and we work with bars and restaurants around the city and suburbs to keep Buffalocal brands on tap at all times. So if you're looking for craft beer in Buffalo, visit any of the spots on this list and bring your pup along. 
P.S. We made this list and checked it twice. But rules can change, so we always recommend calling ahead to confirm.