Buffalocal is all about supporting the Buffalo beer and cider scene as a whole. The brands we work with support one another too, so we asked them to share their favorite beers from other Buffalocal breweries with us.
Here's what they had to say….
Ryan Demler, Director of Brewing Operations
Ryan started as a home brewer the summer after his freshman year in college. Before joining the team at Community Beer Works in 2016, he spent time as a shift cellarmen/brewer at Olde Saratoga Brewing, lead production brewer at Cameron's Brewing in Oakville, Ontario, and in charge of operations for CH Evans Brewing in Albany. 
Ryan's Response: "My favorite Buffalocal beer that's available all this time is Sticky Trees IPA from Pressure Drop. Consistently an absolute banger of an IPA." 
Erik Roesser, Head Brewer/Brewery Operations
Erik started at Steelbound as a brand ambassador about 2 years ago. He said he sorta conned his way into transitioning into the back to help brew. A year later, he became the head brewer. 
Erik's Response: "Sticky Trees from Pressure Drop is one. I generally gravitate towards IPAs and you can't go wrong with this one. Most things by Community Beer Works. I can take Let's Go Pils to any occasion and craft beer lovers or not, people can always enjoy that one."
Scott Donovan, Founder and President
Scott is a Niagara County based commercial tree fruit grower and cider maker. He established Donovan Orchards in 2006 and BlackBird Cider Works in 2011 where he and his team grow, press, and ferment our ciders right on their farm.  
Scott's Response: "I have had numerous favorite Buffalocal beers over the years. I think my favorite right now would be the Community Beer Works' Lets Go Pils. It's made to style and is very refreshing. My second favorite would be 42 North's Borderland."
Nick Torgalski, Head Brewer
Nick has been on the team at Resurgence Brewing Co. for over 5 years. He started as an intern while attending brew school and he worked his way up to head brewer.
Nick's Response: "Pressure Drop, you come for the beer but you stay for the entertainment. You can't go to Pressure Drop without having a Sticky Trees, there is no beer out there in Buffalo like it!"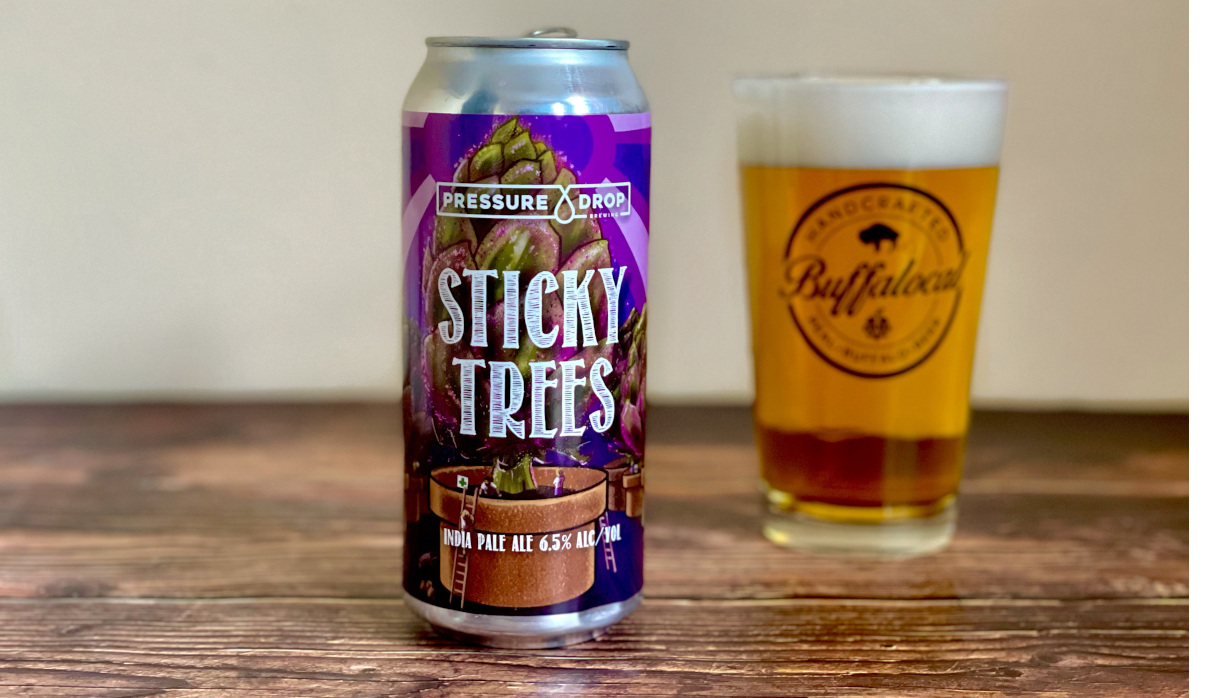 Karl Kolbe, Head Brewer
After homebrewing in California for years, Karl decided (over one too many beers) that his ambitions were bigger than his current setup. His time crafting brews on the West Coast, both at home and in California's craft brewery scene, shape the beer that's brewed today at Pressure Drop.
Karl's Response: "My favorite beer at another brewery is Fall Black by Big Ditch. Not many breweries make a black lager these days but for me it's a style that just hits all the notes. Rich toasty and flavorful with a light crisp finish and a lower ABV so you can enjoy a few? Yes please!!"
Josh Dziomba, Head Brewer/Owner
Josh started out as a homebrewer. He gradually expanded his brewing experience while learning from other brewers before opening West Shore Brewing Company in 2017. 
Josh's Response: "So many to choose from, but I will have to go with Sticky Trees, as the first one that popped into my head. I love me some West Coasts and have always been a lover of Mosaic Hops."
Jason King, Head Brewer
Jason started homebrewing in 2004 and used his experience to get a tour guide position at Hamburg Brewing Company in 2014. Within a year, he became an assistant brewer and he took over as head brewer in 2019.
Jason's Response: "Asylum Porter at 42 North. Close to my house and that beer is so well balanced and great year-round."
Matt Gordon, Head Brewer
Matt started his career by completing the inaugural ECC Brewing Science program back in 2015. He moved his way up from intern to head brewer at Woodcock Brothers Brewing Company and now he's the head brewer at 12 Gates Brewing Company.
Matt's Response:
"I love me some Sticky Trees from Pressure Drop. Anytime I need to grab a random beer for a party or just feel like relaxing, that's my go-to".
Joseph Riester, Manufacturing Supervisor
After 15 years working in the chemical manufacturing industry, Joseph went to ECC and got his certificate in Brewing Science. Then he started as a packaging technician at Big Ditch Brewing and has worked his way up to Manufacturing Supervisor from there.
Joseph's Response: "I like New York Beer Project's GameDay Wit. It's nice and refreshing."
Dan Minner, Head Brewer
Dan started home brewing in Salt Lake City, Utah in 1999 with the help of the good folks at The Beer Nut. He came on as an assistant at Ellicottville Brewing in 2003, worked briefly as night shift brewer at Southern Tier Brewing Company. He returned to Ellicottville brewing and built out the Ellicottville facility in 2013 and Little Valley in 2018.
Dan's Response: "Sticky Icky by Pressure Drop. Supremely crushable."
Drink Local
If you're looking for craft beer in Buffalo to try, start with these recommendations! You can always find Buffalo craft beer at our certified accounts. Also look for Buffalocal beers at your favorite craft beer bar in Buffalo and when you're shopping for beer in Buffalo at Consumer's, Tops, or Wegmans.