The holiday season is around the corner! As you're planning get-togethers with your family and friends, add local beer to your shopping list. 
When it comes to craft beer in Buffalo, you can count on local breweries for excellent recommendations, so we asked them to share their favorite Buffalo beer picks for the holiday season with us. 
Here's what they had to say:
Corey Catalano, Head Brewer & Co-Founder
Like many professional brewers, Corey started off as a home brewer with the intention of opening a brewery with business partner Matt Kahn. He was making the brewery's launch recipes, including Hayburner, in his garage for several years before opening Big Ditch Brewing. He's been the head brewer at Big Ditch for 7+ years now.
Corey's Picks:
Kringle Juice, IPA
"At the end of a long night of delivering presents, we imagine that Santa's had enough milk and cookies and instead, loves to settle in with a juicy and delicious IPA. Kringle Juice features an initial blast of orange and tangerine in the aroma that blends with flavors of pear and kiwi over a silky smooth mouthfeel. This beer pairs extremely well with caroling, mistletoe, and good tidings."
Cran-Berry Vision, Sour Fruit Beer
"Cranberry Vision is a radiant sour ale brewed with cranberries, orange zest and cinnamon to yield this tart and incredibly festive ale. Brewed with oats, Mandarina Bavaria hops, and finished with milk sugar, this beer makes a perfect pairing with the holidays!"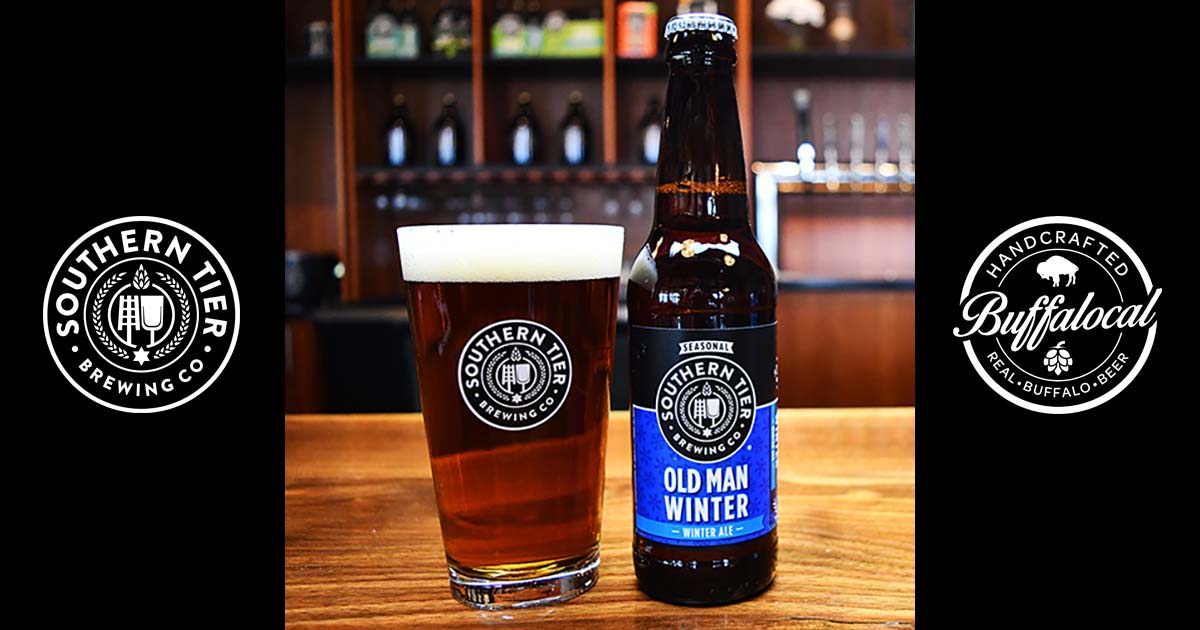 Jason Hitchcock, Director of Brewing Operations
Jason started his brewing career in Colorado, interning at his local production brewery while attending brewing education courses. He quickly worked his way up to Head Brewer at that location before moving back home to WNY in the summer of 2014 to join Southern Tier Brewing Company. Jason has held many positions at STBC, such as R&D Lead, before overseeing the entire Brewing Department as the Director. 
Jason's Picks:
Old Man Winter, Old Winter Ale
"My top choice for the Thanksgiving table is our Q4 seasonal Old Man Winter. It's balance of rich, roasted malts and piney, floral hops make a perfect compliment to any dish from smoked turkey to pumpkin pie." 
2XMAS, Spiced Double Winter Ale
"At Christmas I reach for our classic holiday offering 2XMas. This festive ale is inspired by Glögg; the boozy, spiced, Swedish mulled wine frequently poured at holiday parties around the area. At 8.0%, it's a winter warmer that's spiced like Christmas in a bottle."

Karl Kolbe, Head Brewer
After homebrewing in California for years, Karl decided (over one too many beers) that his ambitions were bigger than his current setup. His time crafting brews on the West Coast, both at home and in California's craft brewery scene, shape the beer that's brewed today at Pressure Drop.
Karl's Picks:
Turkey Bags, Hazy IPA
"This hazy IPA pairs perfectly with Thanksgiving! Big notes of tangerine and mandarin with a touch of bitterness on the finish." 
Christmas Future, Spiced Porter 
"This spiced porter, with notes of cinnamon nutmeg and allspice up front with a rich chocolate note and a velvety finish was made for Christmas."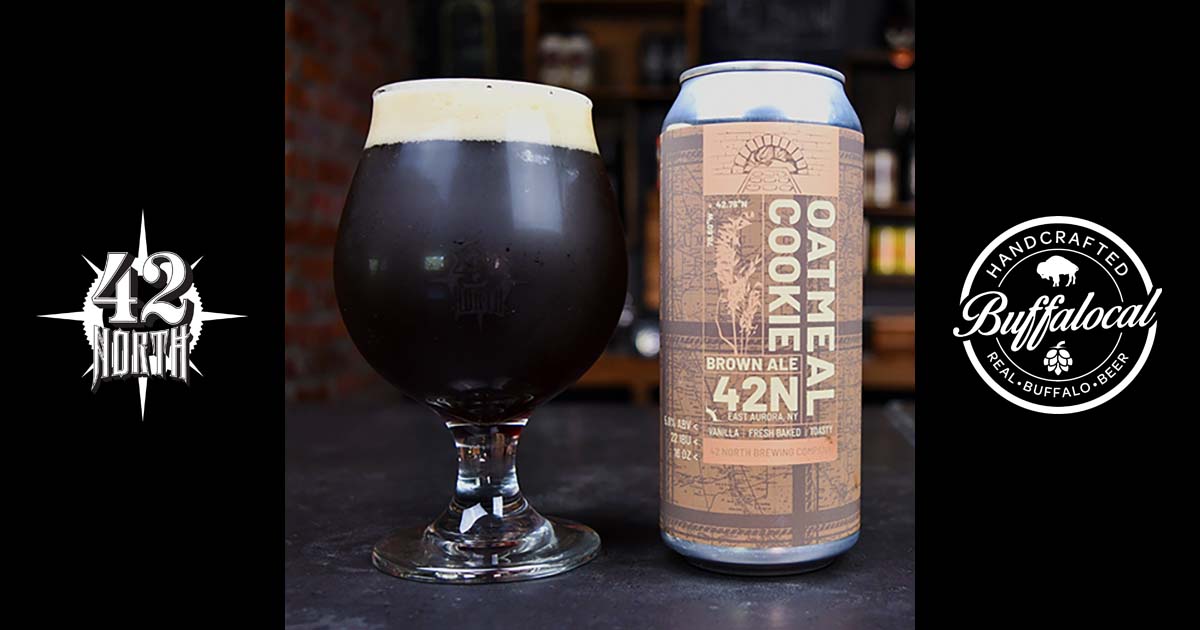 Zachary Keller, Brand Manager
Zachary has been leading the marketing and design at 42 North for the last 3 years in his hometown of East Aurora after working in LA and NYC before moving back East. As a designer and former homebrewer, he's used his experience to design beer labels, marketing campaigns, create videos and produce events for 42N.
Zachary's Picks:
Oatmeal Cookie, Brown Ale 
"Our cult favorite seasonal brown ale has returned for the season. Based on your favorite cookies from Grandma growing up, this beer features a perfectly balanced, traditional brown ale brewed with molasses, cinnamon, vanilla and raisins and uses locally-sourced toasted oats. Look for flavors of baked bread, caramel, dark sugar, vanilla, raisins, and lightly toasted oats. Talk about dessert before, with, and after Thanksgiving dinner!"
Red Army, Russian Imperial Stout
"Our second batch of 2021 to be released mid-November is a big, rich and bold Imperial Stout brewed with only the finest English malts. This brew boasts intensely complex flavors ranging from coffee and chocolate to caramel and dark fruits. Made with German Magnum hops, this 11% ABV beer is perfect for winter nights around the fire or helping you get through wrapping a mountain of gifts."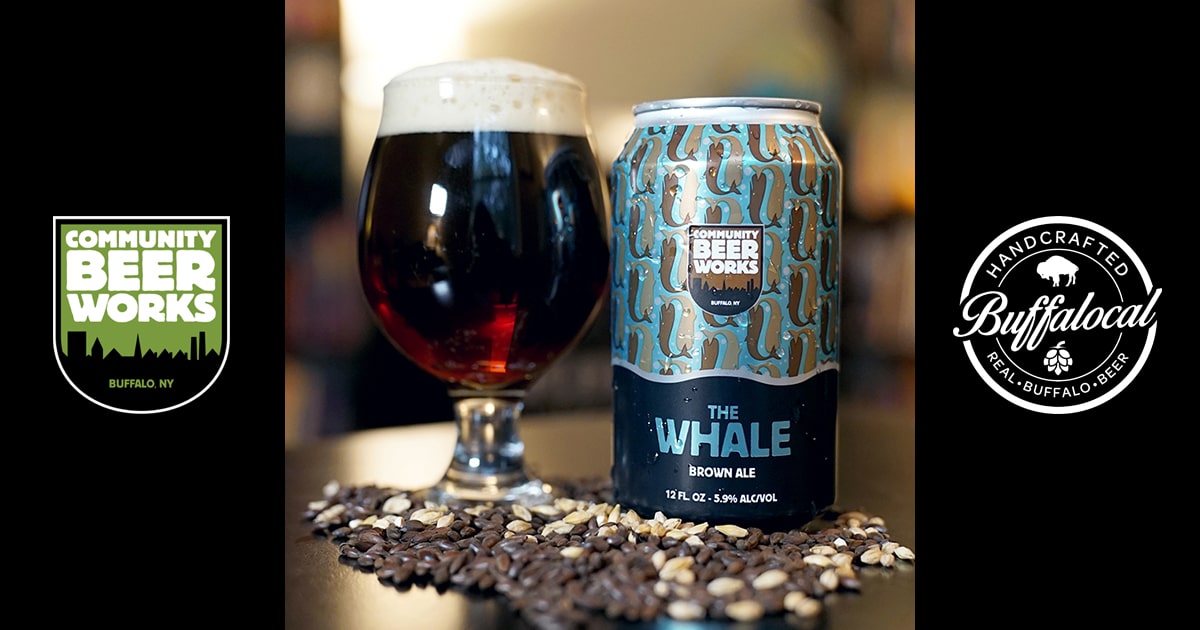 Ryan Demler, Director of Brewing Operations
Ryan started as a home brewer the summer after his freshman year in college. Before joining the team at Community Beer Works in 2016, he spent time as a shift cellarmen/brewer at Olde Saratoga Brewing, lead production brewer at Cameron's Brewing in Oakville, Ontario, and in charge of operations for CH Evans Brewing in Albany. 
Ryan's Picks:
The Whale, Brown Ale
 "As we slide from fall into early winter I, like so many beer drinkers, find myself drinking darker, richer brews. My number one beer for this at CBW is of course The Whale. Great balance of malt flavor, body and bitterness and it's super easy drinking. 
Bourbon Barrel Aged The Snow
And for a super special treat this early winter season we'll have Bourbon Barrel Aged The Snow (available exclusively through our taproom and subscription service). Rich, malty, bourbon-y imperial stout to warm the body and soul." 

Jason King, Head Brewer
Jason started homebrewing in 2004 and used his experience to get a tour guide position at Hamburg Brewing Company in 2014. Within a year, he became an assistant brewer and he took over as head brewer in 2019.
Jason's Picks:
Frosty the IPA, American IPA
"My go-to beer for the winter is Frosty the IPA. The mouthfeel is as soft as snow and the hops are as crisp as a gust of wind coming off Lake Erie. It also pairs well with anything from wings to holiday dinner."
Apple Pie Cider, Hard Cider
"Our head cider maker, Sam Costa's newest creation is perfect for the holiday season. This semi-sweet cider is packed with flavors and aromas of graham cracker, cinnamon, vanilla and nutmeg."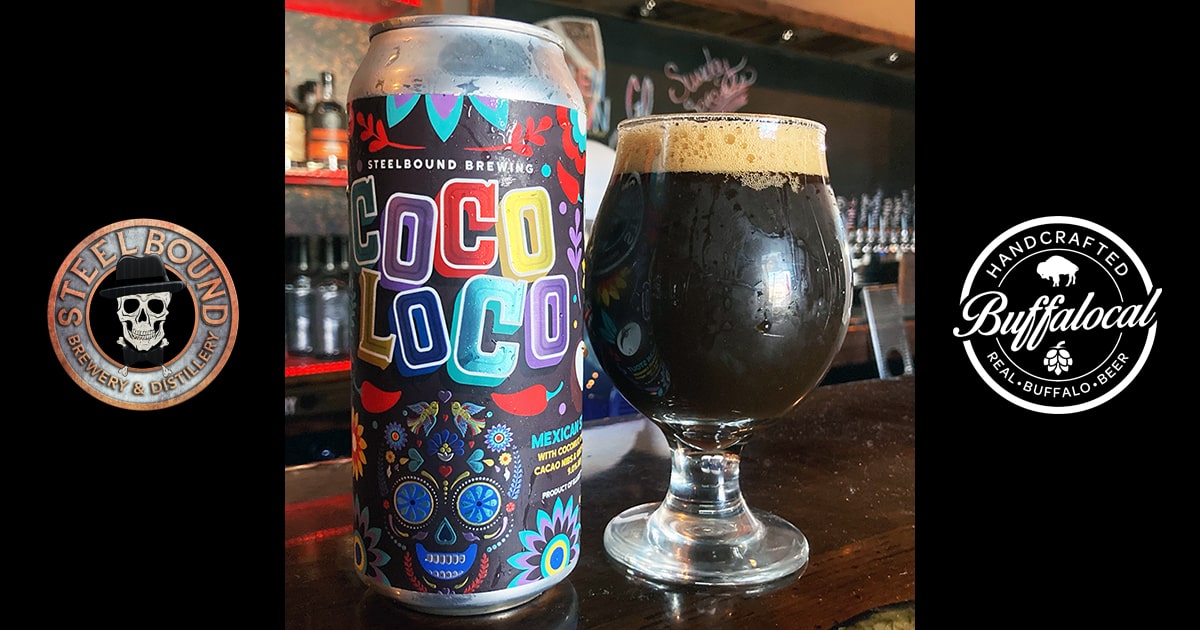 Erik Roesser, Head Brewer
Erik started at Steelbound as a brand ambassador about 2 years ago. He said he sorta conned his way into transitioning into the back to help brew. A year later, he became the head brewer.
Erik's Picks:
Coco Loco, Mexican Stout 
"Our Mexican Stout brewed with Cinnamon, Coconut, Cacao Nibs, and Ghost Pepper. At 9% this beer, rich with chocolate and toasted coconut flavors with a bit of a kick, is a perfect post meal sipper."
Fat Porter, English-Style Porter
"Our English-style porter is perfect for the fall and winter months. Easy drinking with coffee and chocolate notes. Great beer to keep you nice and toasty for all for fall and winter outdoor activities."
Choose Local for the Holidays 
As you're looking for beer in Buffalo to try this holiday season, think local. Look for Buffalocal beers whenever you're shopping for holiday parties and gifts at bottle shops like Consumer's and grocery stores like Tops and Wegmans. 
You can always find Buffalo craft beer at our certified accounts around the city. When you visit your favorite craft beer bars in Buffalo with family and friends, look for these local recommendations.