If you're looking for places where you can stock up on beer in Buffalo, this guide is written for you. 
We proudly partner with local beverage stores, grocery stores, neighborhood markets, and bottle shops to keep them fully stocked with the latest and greatest craft beverage choices from our brands.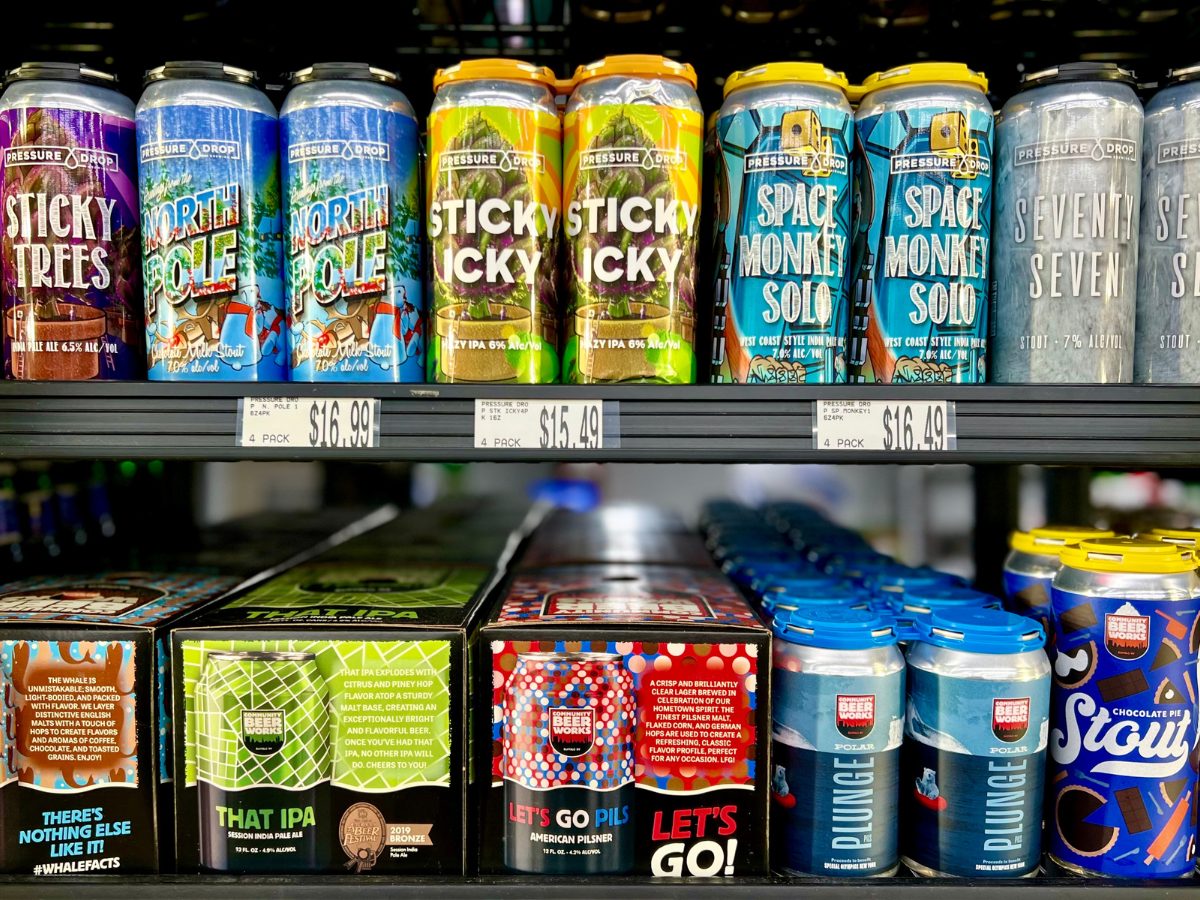 Beverage Stores 
Beverage stores are any craft beer drinker's dream come true. When you walk inside, you'll find a variety of beer from breweries near and far. 
Consumers Beverages is known as Buffalo's beer store and they have been bringing a wide range of beverage options to Western New Yorkers since 1948.
From the city to the suburbs, you can find 18 locations all around the Buffalo area.
You can easily search for new arrivals, browse current deals, and they have a featured Beer of the Month.
Premier Gourmet
Premier Gourmet is known for its expansive selection of gourmet foods, but they also have 2,000+ different beers in stock, including plenty of local choices.
You can see which WNY beers they currently have in stock by browsing their website. Then you can grab 4-packs, 6-packs, and 12-packs, or craft your own packs at their location on Maple Road in Amherst.

Grocery Stores 
The bonus of shopping for beverages at your local grocery store is you can stock up on groceries and your favorite Buffalo beer in one trip. 
Wegmans locations around New York have their own dedicated beer shops.
You can browse by brand in alphabetical order or you can look for their Buffalocal displays which exclusively feature local beer. Plus, Wegmans offers the option to craft your own 6-packs and 4-packs. 
At Tops locations around New York, you'll also find dedicated craft beer displays featuring new local releases as well as your tried-and-true local favorites.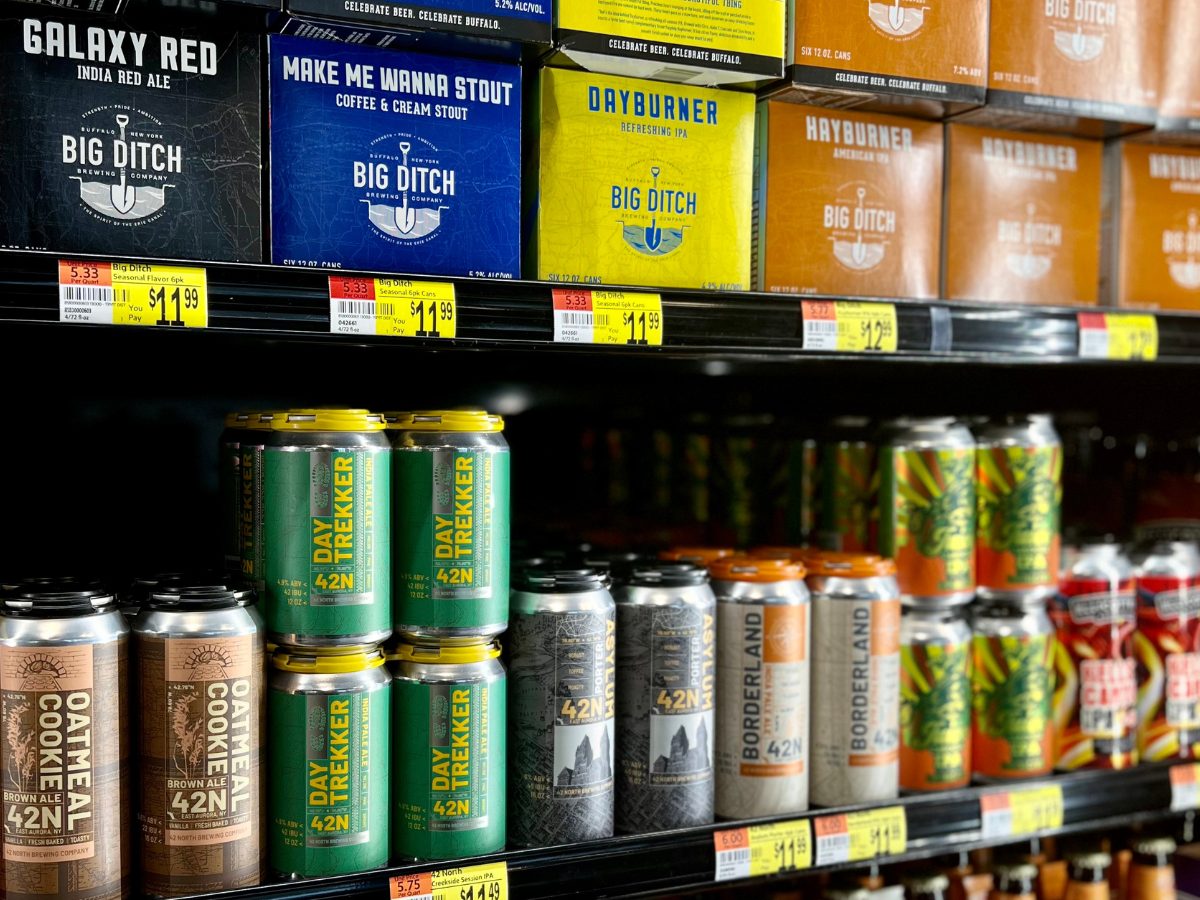 Neighborhood Markets 
Local neighborhood markets like Dash's Market and Lexington Co-Op Markets are fully stocked on craft beer in Buffalo. 
Dash's Market is a family-run group of four supermarkets that's known for their signature fresh foods departments.
They have locations in North Buffalo, Tonawanda, Clarence, and Williamsville. They have designated craft beer fridges stocked with local beer and cider and offer the option to craft your own 6 packs. 
Lexington Co-op Market is Buffalo's largest community owned grocery store known for stocking fresh, local, and organic foods. 
You can find a variety of local beer at their two locations on Elmwood Avenue and Hertel Avenue. 

When it comes to craft beer destinations, local bottle shops are the best of both worlds. From the city to the Northtowns to the Southtowns, there's plenty of shops to choose from. 
You can shop for Buffalo craft beer to bring home with and order pints at the bar when you visit these craft beer bars in Buffalo. 
If you're looking for all of the locations where you can find the beverages we distribute, save this Online Beverage Finder created by our partners at Try-It Distributing.